Everything is to be gained by learning to know your neighbor.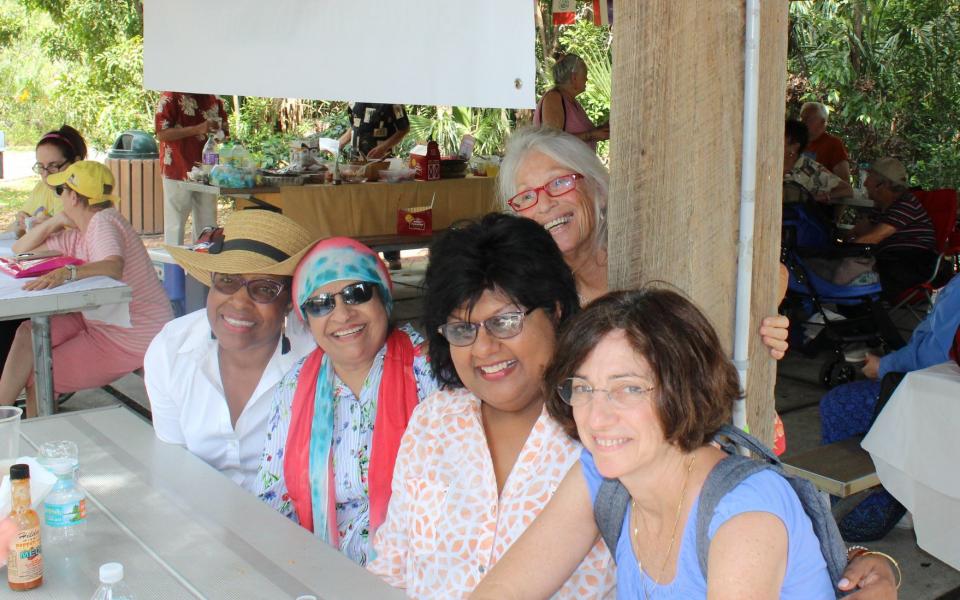 We foster understanding, social harmony and peace through dialogue, multicultural interaction and educational projects.
Traditions
Buddhism
,
Christianity
,
Islam
,
Judaism
Location
Pompano, Florida, United States of America
JAM & ALL was started by a holocaust survivor and Imam, after September 11th. They thought it would be a good idea to get together Muslims and Jews to get to know each other. So they formed a group called JAM - Jews and Muslims. And a very short time later they realized they should include more people, so they expanded it to be JAM & ALL. Members organize Interfaith Café Meetings in three locations: town hall meetings, activities for youth, picnics, and special events. One of their most memorable activities is their women´s living room dialogues. The women's group started because some of the Muslim women were more comfortable meeting with just other women. The room has an inner circle and an outer circle. The inner circle is formed by women from different faiths willing to answer questions, and the outer circle by women who had a burning question they'd always wanted to ask. After seven years of living room dialogues, they created the Peaceful Pairings program. Two congregations, one Jewish, one Muslim, would meet and go through the Children of Abraham curriculum - some groups took several years to do it. People found out that they had so much in common on a human level. Now they have moved onto our Interfaith Cafe programs. One of the most important things for them is to get younger people involved. There had been some real fear and the dialogue has really made a difference. Additionally, members of JAM & ALL created an accredited college course and organized major conferences at Nova University, and hosted and coordinated student exchanges.