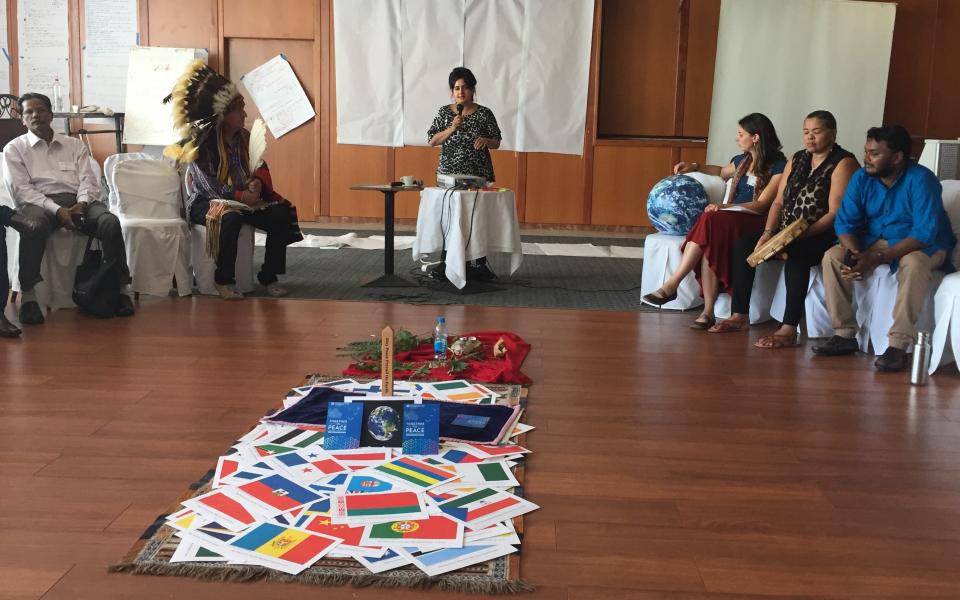 I wanted to share the Women's Interfaith Network's Blessing and the World Peace Flag Ceremony that was held in Sarajevo at our URI meeting on Sept 15 to observe the International Day of Peace. Our event was held with about 80 participants from 40 countries! We had the Global Council, Staff, members from Sarajevo's Youth for Peace CC and Balkans a Soul Bridge CC as well as some additional European CC members. All week there had been circles representing the various URI constituencies as a focal part of our meeting. A map of the world, UN postcards with the theme and a Peace Pole was added to our URI Circles. 
The morning blessing was a wonderful way to be together for the International Day of Peace! Despina Namwembe and women from the Women's Interfaith Network opened the morning with prayers. Amb. Mussie Hailu introduced the video message made by United Nations Secretary-General Antino Guterres, who shared the 2017 International Day of Peace theme, "Together for Peace: Respect, Safety and Dignity for All."  
The Nuclear Prayer was written and given by our founder William Swing.  Amira Diamond composed a "May Peace Prevail on Earth" chant and Biswadeb Chakraborty added drumming. We sent our prayers of peace as flags from each country were displayed during a World Peace Flag Ceremony.  Every country and all our members were held in our prayers.      
The slideshow photos show the room before and after the ceremony and how it was a part of the special blessing for the youth and for future generations given by Chief Phil Lane and Audri Scott Williams in the afternoon.    
Most of us went home to additional International Day of Peace events. Thank you to everyone for your participation in Sarajevo and throughout the world. Your programs, service projects, prayers and celebrations make The International Day of Peace an important part of the URI year.  
May Peace Prevail on Earth!
Monica Willard
United Religions Initiative - URI
Representative to the United Nations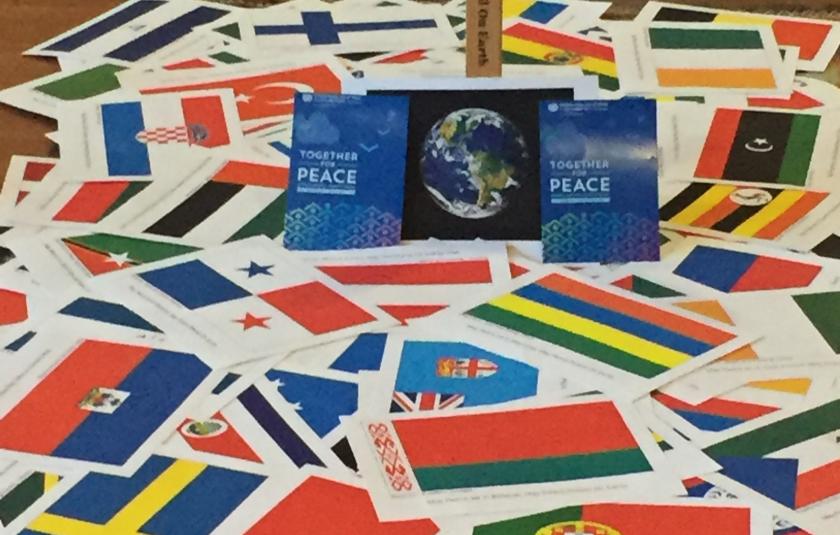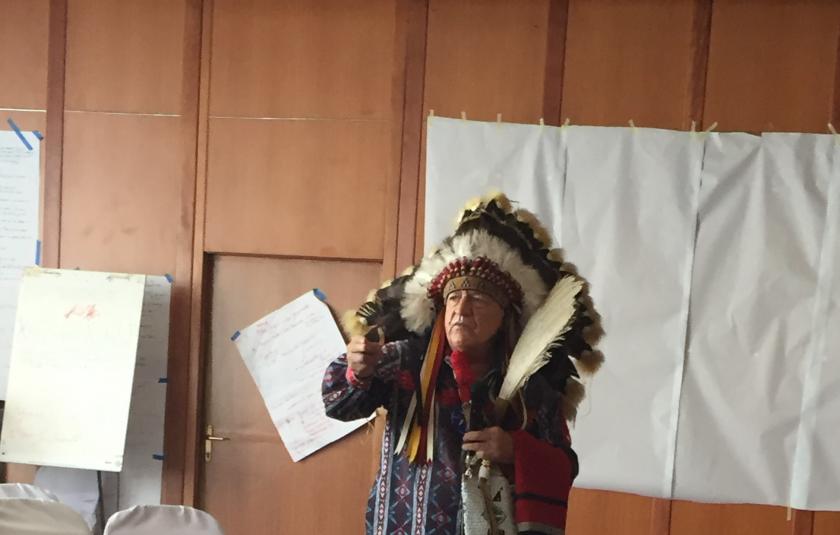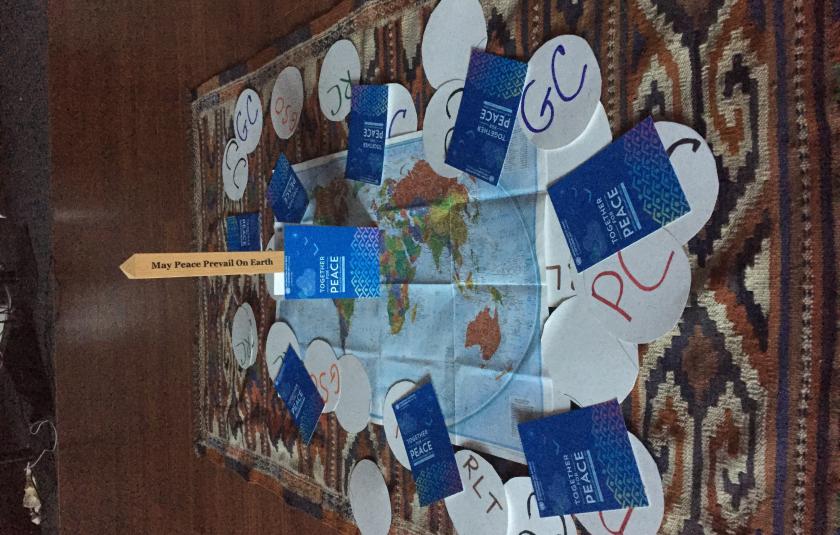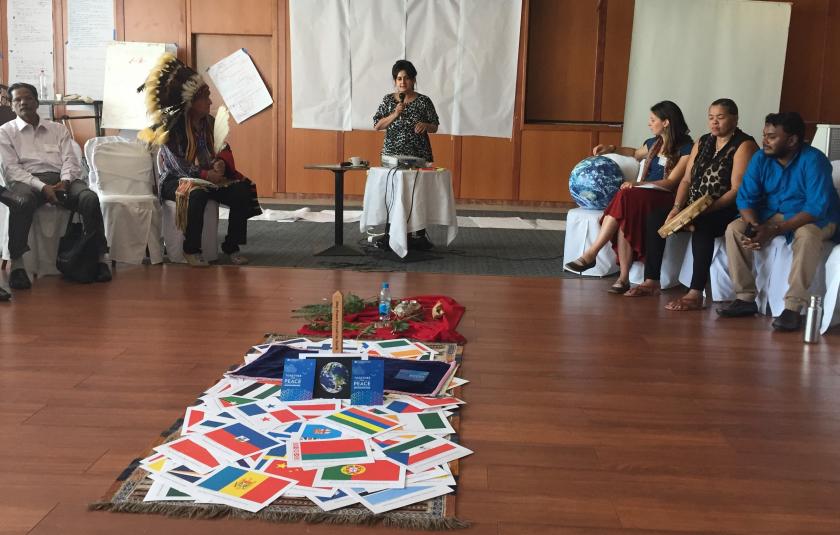 Cooperation Circles Involved