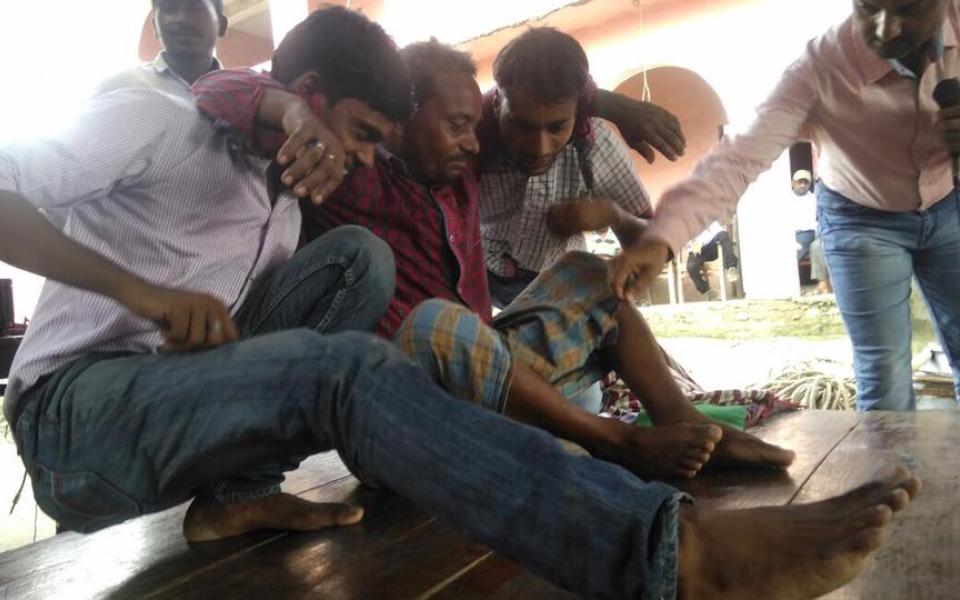 "Help not because you have a lot, but because you know what it feels like to have nothing" 
The state of Bihar faced 514 deaths, over 8.5 lakh people have lost their homes and more than 1.7 crore people spread across 19 districts have been affected by the flood in 2017. 
During the occasions of International Day of Peace and Gandhi Jayanti, United Religions Initiative, North India and Afghanistan along with G3S Foundation CC, U-Day Festival team, Samvaad CC, Sangrur CC, Patiala CC, Dwarka Peace Society CC, Tronica City CC and Patiala CC organized a flood relief assistance camp for the flood-affected district of Purnea division in Bihar. 
A professional disaster management team was assigned to train the general public on disaster management and first aid. The training attracted huge attention of over 4,000 people from the district because of its relevancy and chances of less injury and casualty at times of natural calamity. They were trained to provide assistance with their in-hand resources during such events. 
People who were mostly effected and in need of basic assistance in Purnea were provided with blankets, first aid medicines, torches, candles and food. The team also distributed medicines and torches to certain other districts of Bihar. 
During October 2017, we came to learn that our tiny act of kindness did not only lighten certain darkness caused by the flood but in certain ways united the community to overcome such challenges together, and to see them sharing the resources with each other left us speechless. IT is for this reason we would like to specially thank Mrs Lakshmi Bhatia, Mr Amit Sethi, Dr Salim Mohammad, C.A. Gagan Kumar, Dr Mukesh Kumar, Mr Manu Singh, Mr Mahinderpal, Mrs Divya Tyagi, Mr Deepak Kumar, Mr Anil Kumar, Priyanshu Raj Shah, our trainers Jyoti Ranjan Mahapatra and Bisworanjan Kunar for their extensive support and cooperation. It would not have been possible if it wasn't for them.
Deepak Kumar from G3S Foundation writes:
 "We had participation of 1200 villagers from the flood affected area zone. We distributed 250 blankets, torches, toothpaste, medicines, etc. Regional Coordinator, Subhi Dhupar was a symbol of peace during the time of natural disaster. Our coordination of CCs contributed a lot to the victims. URI gave great hope for the disabled and people below poverty in the flood affected areas. 
"Being Human, I will do my best not because I am working as an organization but because our Earth is our home planet. All people are our brothers and sisters, so it's my responsibility to care for them along with our Environment."