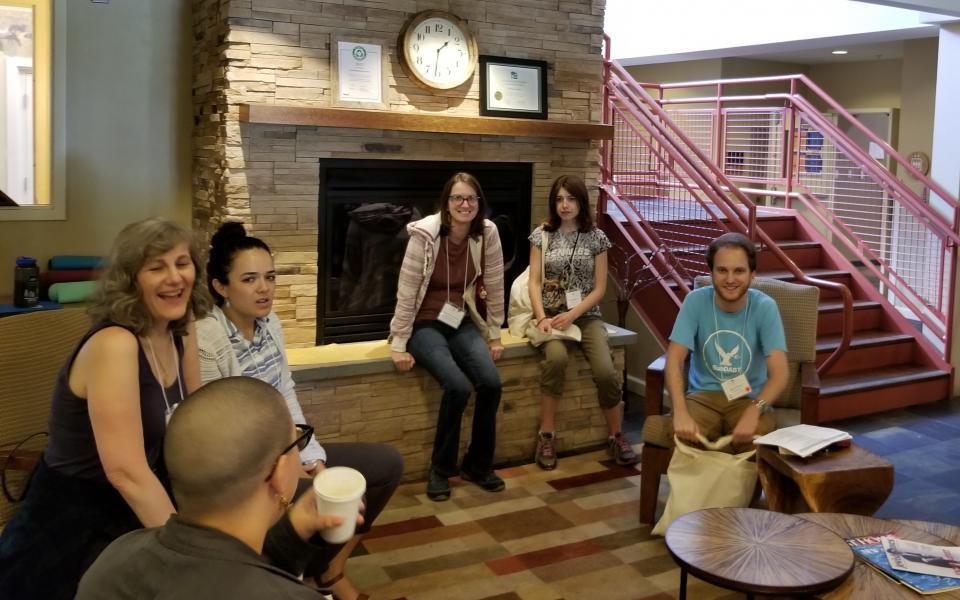 What's Working in URI
Every voice matters in URI. Recently, URI members from North America and the URI Multiregion gathered at a Regional Assembly near Washington DC. For many, this was their first experience being with a URI community face-to-face. Listening to their experiences encourages everyone in URI's global community to ask, "What is working well in URI at this time?"
---
"URI leadership has created the relationships that are important for people to know that they are URI—that they matter—that they are the ones coming to the table and bringing the energy to fuel the change that we're all trying to make."  - Adeola Fearon, Charlotte Red Bench Garden, a Cooperation Circle (CC) in Charlotte, NC, member of the URI North America Leadership Council.
"This is my first time at any interfaith assembly. The first time you meet people face-to-face, you humanize them. This divide [among religions] is a great weight that the whole world is living through. This is very refreshing!  I needed to see other people doing something similar to what I do—to get recharged to go back and fight the battles." - Abdullah Ghazi, Saudis for Peace (Multiregion CC in Saudi Arabia).
"We talk about best practices and really share what's worked well in our Cooperation Circles. " - Johnny Martin, Sun Devils Are Better Together  CC in Mesa, AZ, member of the URI North America Leadership Council.
"My hope was for a time to get to know each other and deepen relationships. And that has happened in spades!" - Marvin Gawryn, Interfaith Council of Southern Nevada CC in Boulder City, NV.
"What I like about it is the personal scale—how intimate the sessions are. It's an experience of the human spiritual relation, and I like being in this 'village.'" - Andre vanZijl,  All Paths Divinity School in Los Angeles, CA, a URI North America Affiliate.
"We had a place to give voice to something that bothers us, and create ideas for activism around it. The assembly has exceeded my expectations for meeting people to help in the work going forward." - Rev.  Carolyn Wilkins, Culver City Area Interfaith Alliance CC in Culver City, CA.
"Over the three days, attendees laughed, hugged, shared and even shed some tears. The energy and desires of URI Cooperation Circles and Affiliates shone like a beacon of light in a sometimes dark and frustrating world." - Robyn Lebron, storytelling intern, URI North America Region
---
Read more posts in the Every Voice series, which presents thought-provoking quotes showing how people all over the world give voice to URI.