Abraham joins international URI leadership in San Francisco for the week of #AcceleratePeace.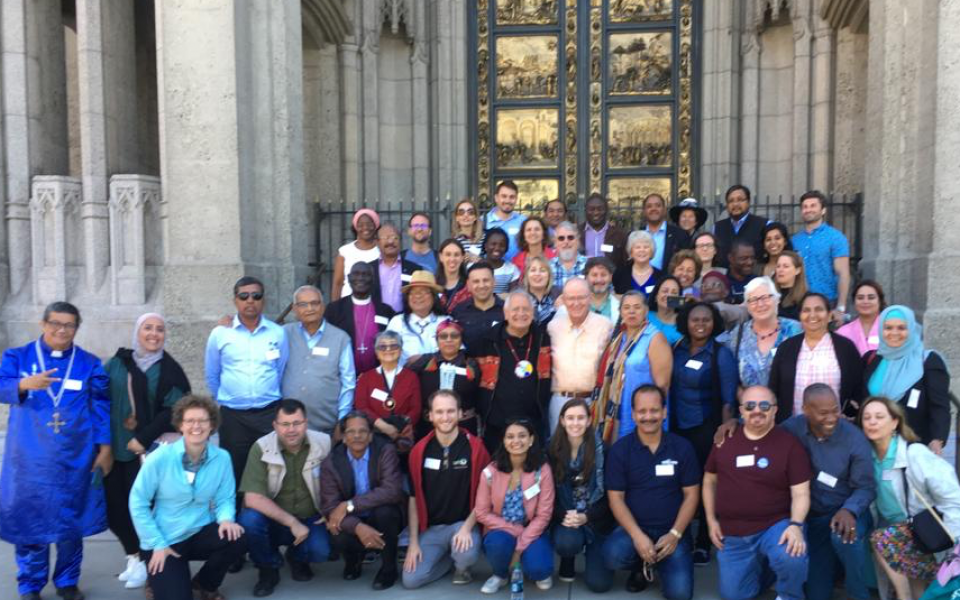 It was a proud moment yesterday for all of us to be with Bishop William Swing, the founder of United Religions Initiative, at the Grace Cathedral in San Francisco, where he was Bishop for many years.
United Religions Initiative was born here 20 years ago. The first URI office functioned here, until it was shifted to the present office in the Bay Area. It is amazing to know the role of this great Cathedral and its Bishop in establishing the largest grassroots-level, interfaith organisation in the world, which is active in 110 countries today.
The Cathedral is a few steps away from the Fairmont Hotel, where all the Statesmen stayed for the signing of the United Nations Charter on June 26, 1945. It was in this Cathedral that the UN convened a meeting of leaders of world's religions for a thanks-giving prayer, during the Golden Jubilee celebrations in 1995, which ultimately led to the founding of URI. The URI Charter was also signed on June 26, in the year 2000.
See more photos from the gathering at Grace Cathedral and more.
Cooperation Circles Involved