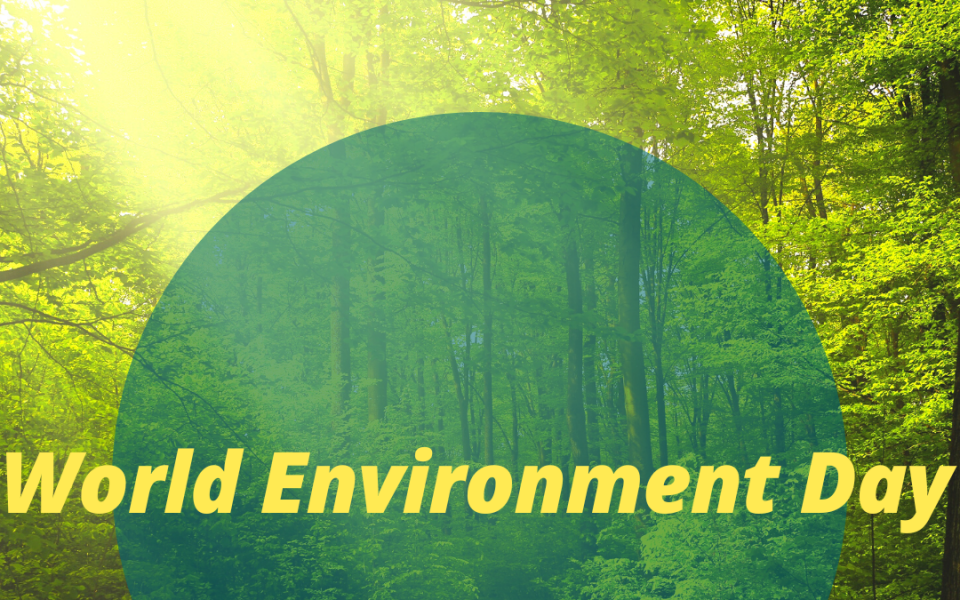 World Environment Day is celebrated on 5 June every year as a day marked to encourage awareness, protection, and restoration of earth. This day was instituted by United Nations in 1974 and is marked under the theme, 'Only One Earth'
URI is committed and passionate about the restoration and protection of environment.
Over 30% of URI Cooperation Circles are engaging in pro-environment projects aimed at restoring the environment for humanity and all living beings and indeed responding to the global climate crisis and fulfilling URI's preamble, purpose, and principle on Environment.  
Explore some of the activities organized by Cooperation Circles to mark World Environment Day
Green Hope Foundation
Green Hope Foundation CC engaged in multiple activities to mark World Environment Day. Among these include; conducting an environment academy for children at an orphanage where children engaged in planting trees and painting; Groups in Bangladesh planting mango trees; members of Green Hope Foundation in Western India planting fruit trees with migrant workers of the salt pans of India; members in Dubai planted pomegranate trees; In Peru, the team planted fruit trees with indigenous communities; Green Hope Kiribati planted mangrove saplings; In Canada, the team engaged with the students of Allenby Junior Public school, teaching them about ecosystems, biodiversity, and mangroves.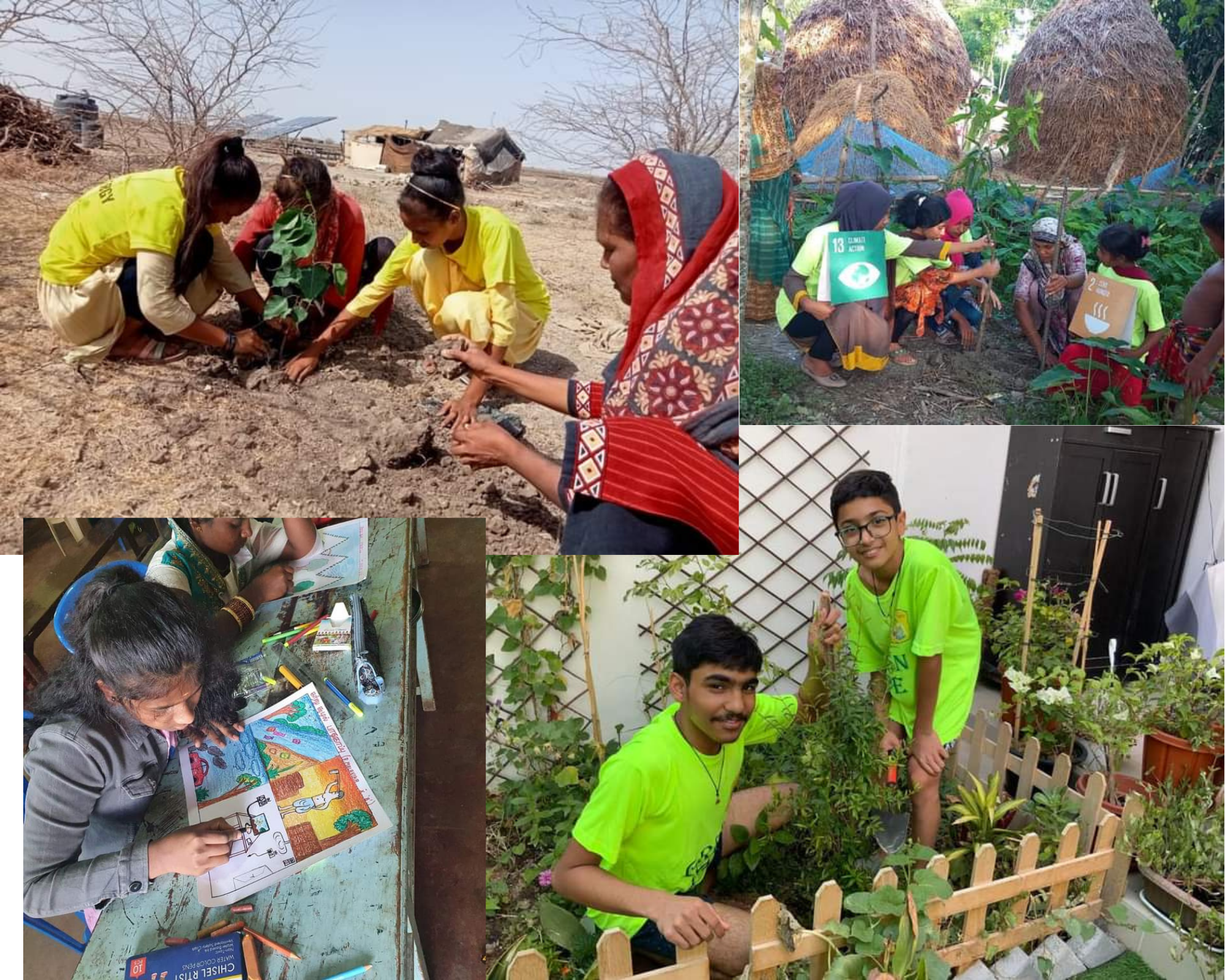 Sakala Haiti
Sakala Haiti CC taught young people to how to plant mango trees in their communities
"Eating mangoes is so satisfying. Planting your mango seed is more fun because you are investing in making more mangoes available for people to eat." Sakala Haiti CC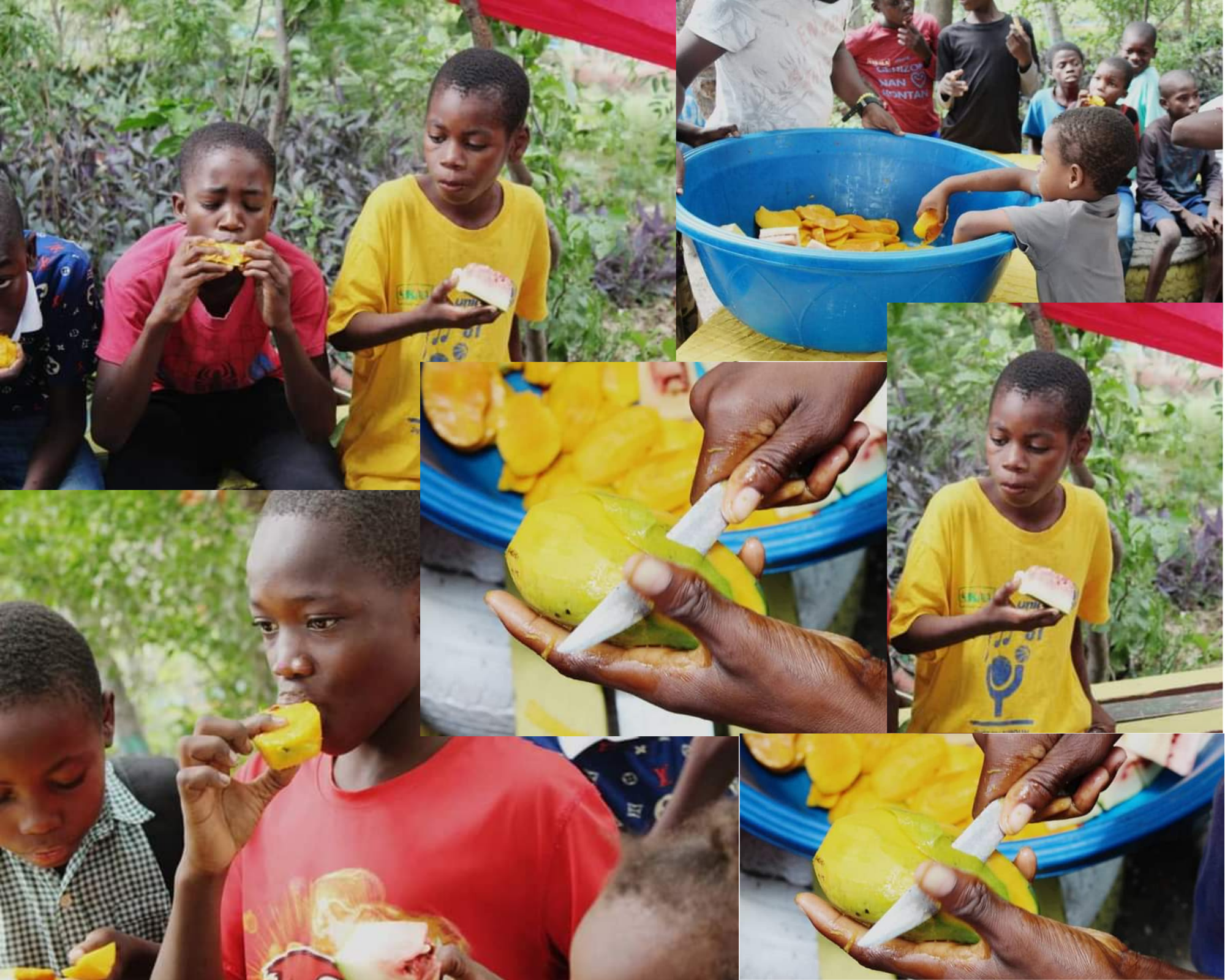 Nkhudzi Bay Utale Club
Nkhudzi Bay Utale Club CC is a Youth Organization Cooperation Circle (CC) that was started in 2005 and is passionate about the restoration of the environment. This CC has set up a big tree nursery to promote afforestation. In addition to this, they have set up a water pump to support the agroforestry project in Malawi.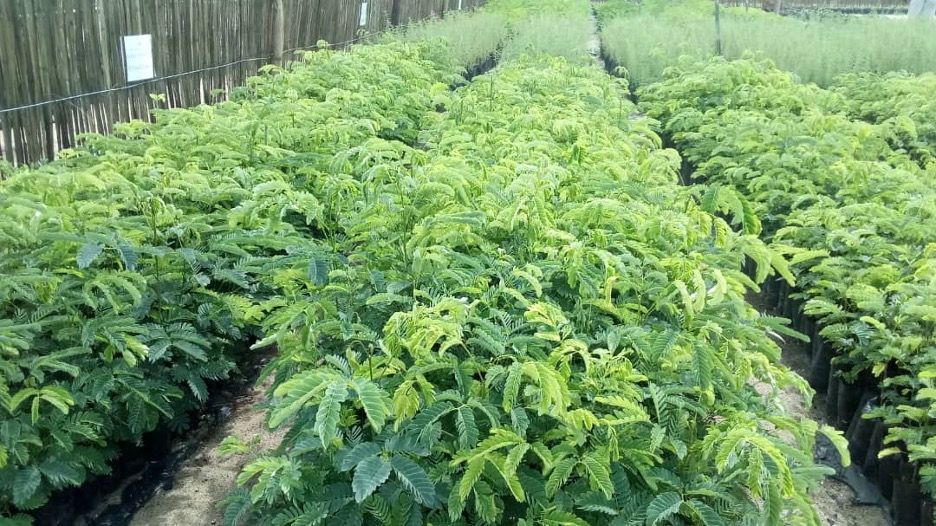 URI CC Austria
On World Environment Day, Children in the Mariam refugee camp in Northern Syria marked this day by cleaning up the camp, planting 500 seedlings of dates and other trees, watering their peace olives, and harvesting zucchini that was planted earlier.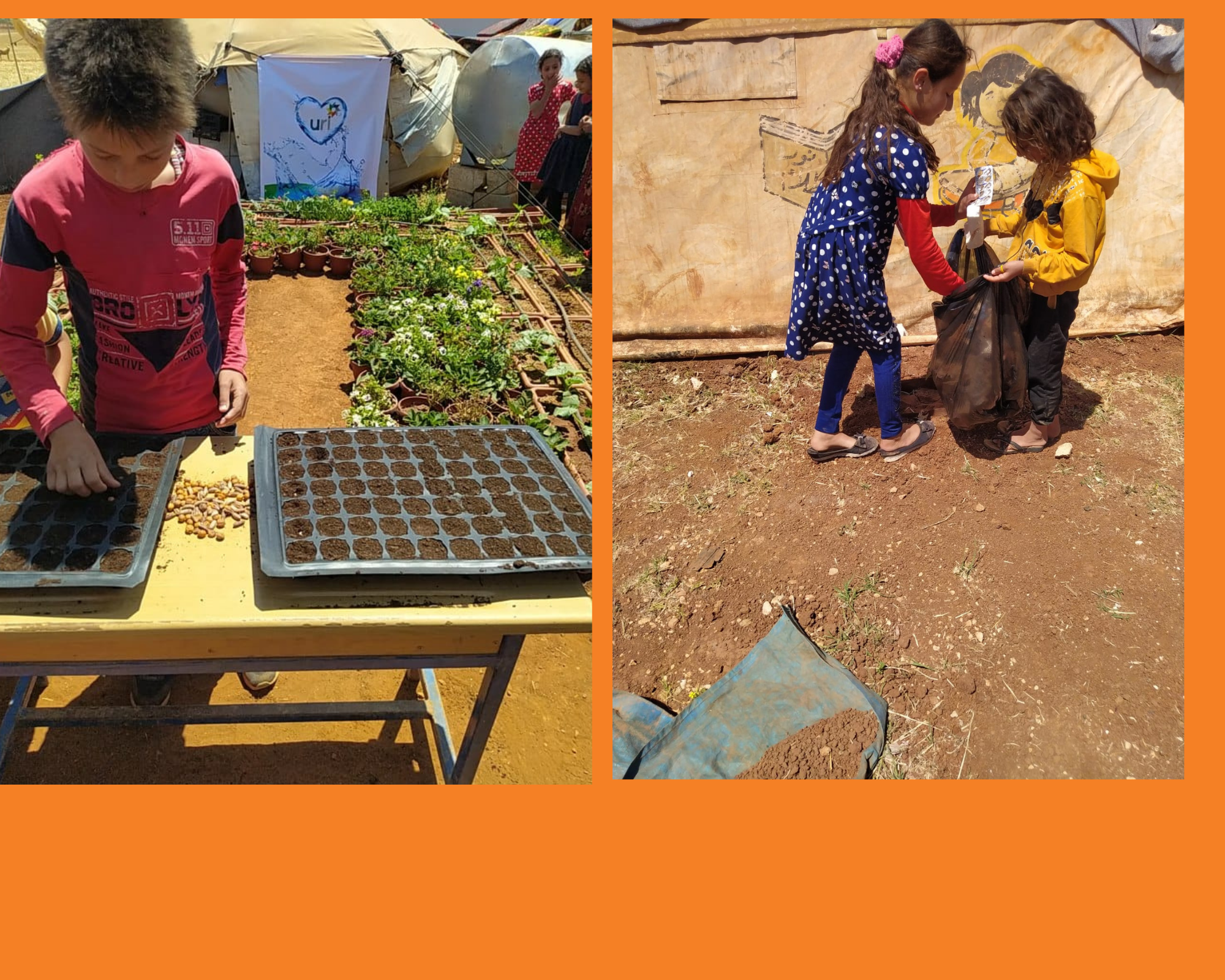 Global Interfaith Wash Alliance
Hundreds of devotees who participated in the Parmath Ganga Arti festival organized by Global Interfaith WASH Alliance CC to mark World Environment Day pledged to save environment. The festival was organized on the 70th incarnation day of Pujya Swami Chidanand Saraswatiji Munji at Parmath Niketan and on World Environment Day. The Union Minister of State for Agriculture and Farmers' welfare, Central Rural Development Minister of State, Government of India participated in this event.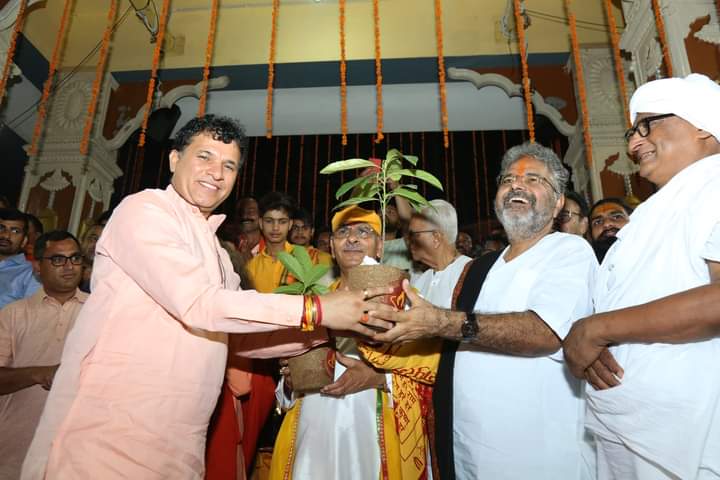 Tagore Peace Circle Cooperation Circle
Tagore Peace Circle CC celebrated World Environment Day with the indigenous communities in sehala village in Birbhum district near Santiniketan today.
The Indigenous communities have been protecting the environment and trees for centuries. To mark this day, Tagore Peace CC planted fruit trees. As part of the celebrations, this CC distributed clothes and provided meals to 50 children in Khutipara village.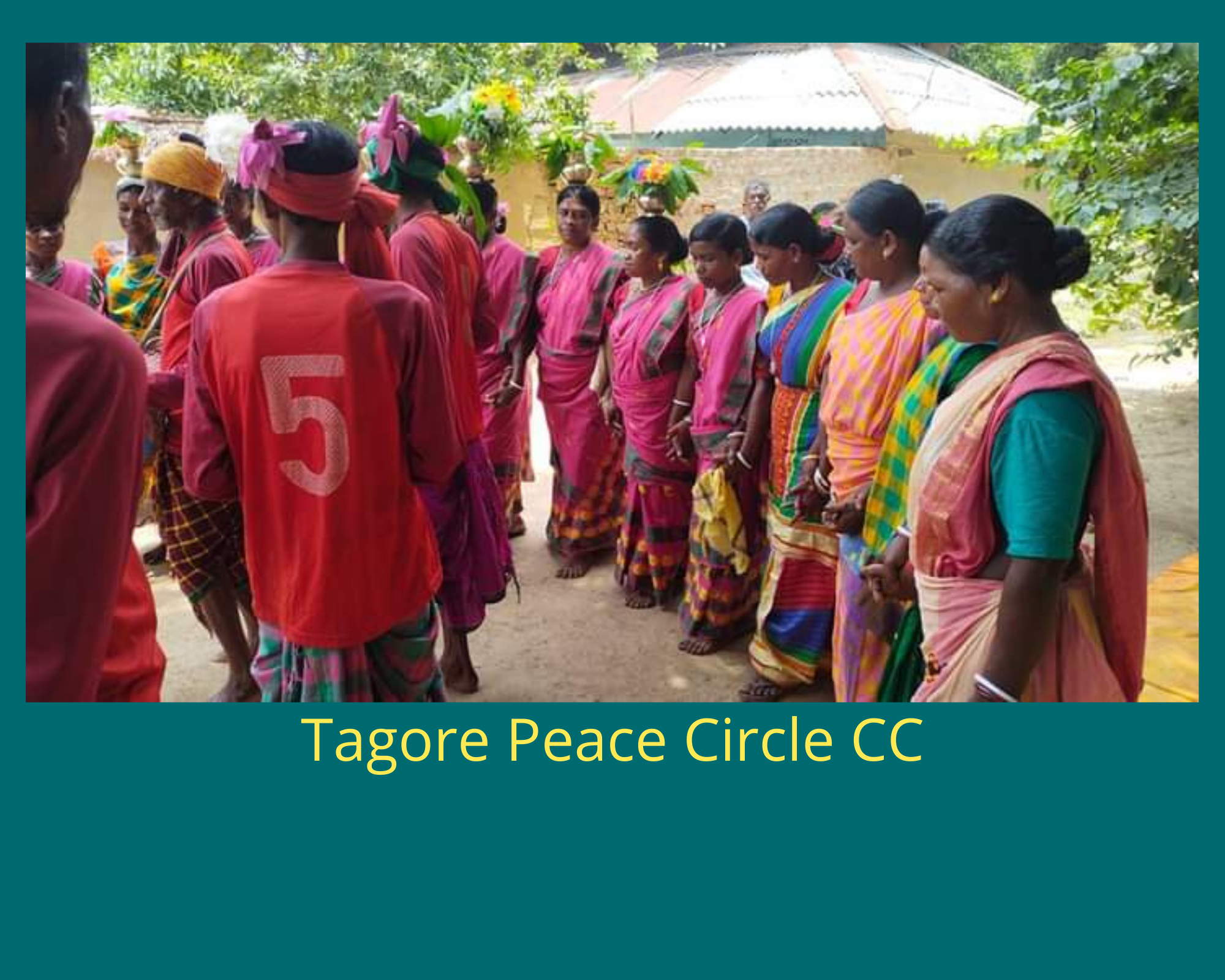 Collaborating for Environment
Bokaro Peace Circle CC in collaboration with Naya Pehal CC and Damodar Bachao Andolan CC took part in the tree plantation program in Nehru playground today. About 45 trees were planted in the playground. Bokaro Peace Circle distributed 200 saplings in different villages of Ranchi.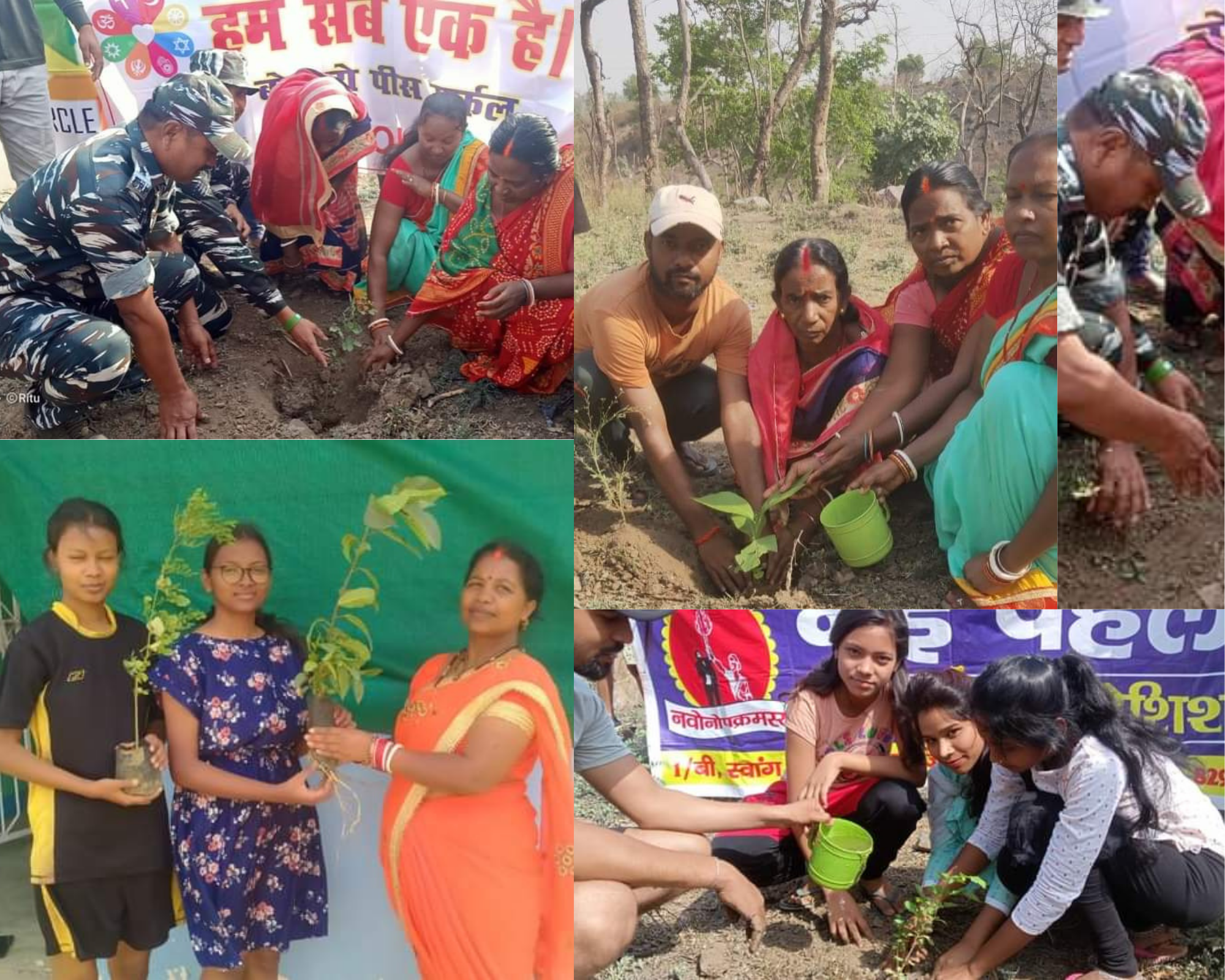 Called to be Part of the #GenerationRestoration
URI Latin America and the Caribbeans took part in the #OneEarth campaign to mark World Environment Day. This was a call to make sustainable living such as rational use of energy, bicycle use, adopting the rule of the three Rs (Re-use, Reduce, recycle), and other actions that promote sustainable living.
Participants from various Cooperation Circles in URI Latin America and the Caribbeans recorded messages to mark World Environment Day.