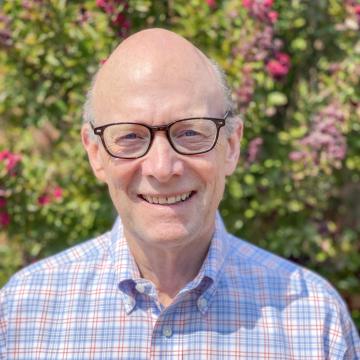 Director of Institutional Advancement
In October 2016, Biff Barnard joined URI as its Director of Institutional Advancement, having served as a member of URI's Senior Advisory Council since 2003.  Biff served as URI's Acting Executive Director from September 2021 through July 2022, and, on August 1, 2022, resumed his position as the Director of Institutional Advancement. His primary responsibilities are Fundraising (individual and institutional donors) and Partnership Relations.

Prior to 2016, he was Managing Partner of Barnard/Montague Capital Advisors; Managing Director of Caltius Mezzanine; Senior Vice President of Allied Capital; and Chairman and CEO of Heller First Capital. Biff served as Chairman of the Advisory Council of the San Francisco Federal Reserve Bank, as President of the San Francisco Chapter of the Association for Corporate Growth, and as a Director of ACG-Global. He served on the San Francisco East Bay Advisory Board of Heritage Bank of Commerce. Biff received a B.A. from Stanford University. He lives in Walnut Creek, California, with his wife, Connie.