The organizations share a commitment to protecting and affirming the rights of women and children worldwide.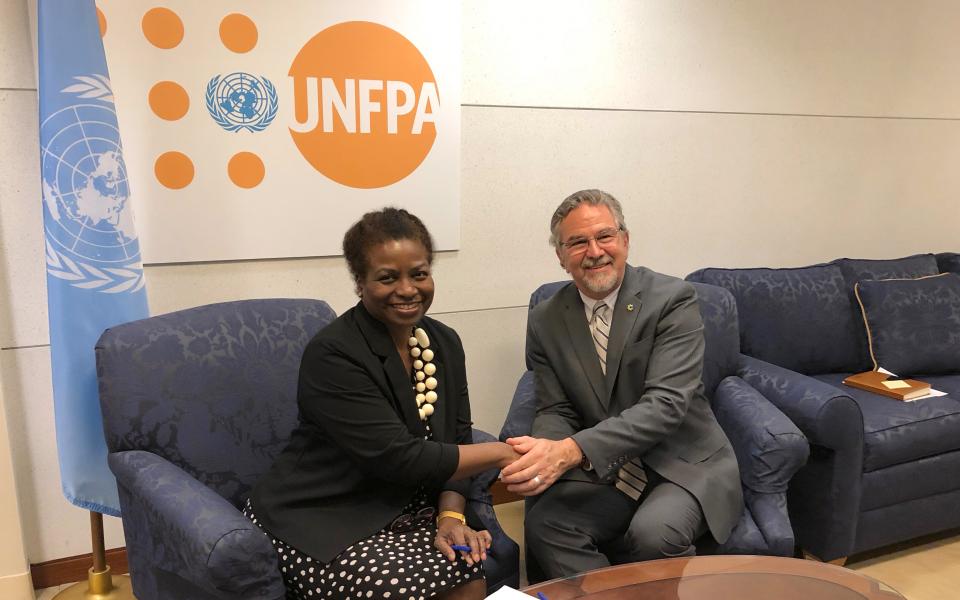 April 10, 2018 – The Rev. Victor Kazanjian, Jr., Executive Director of the United Religions Initiative (URI), and Dr. Natalia Kanem, United Nations Under-Secretary-General and Executive Director of the United Nations Population Fund (UNFPA), signed a Memorandum of Understanding between the two organizations affirming a partnership that has grown over the past three years.
URI and UNFPA share a common commitment to human rights and, in particular, the rights of women and children. Both organizations promote efforts to educate and empower women and children around issues of health, equal rights, and protections.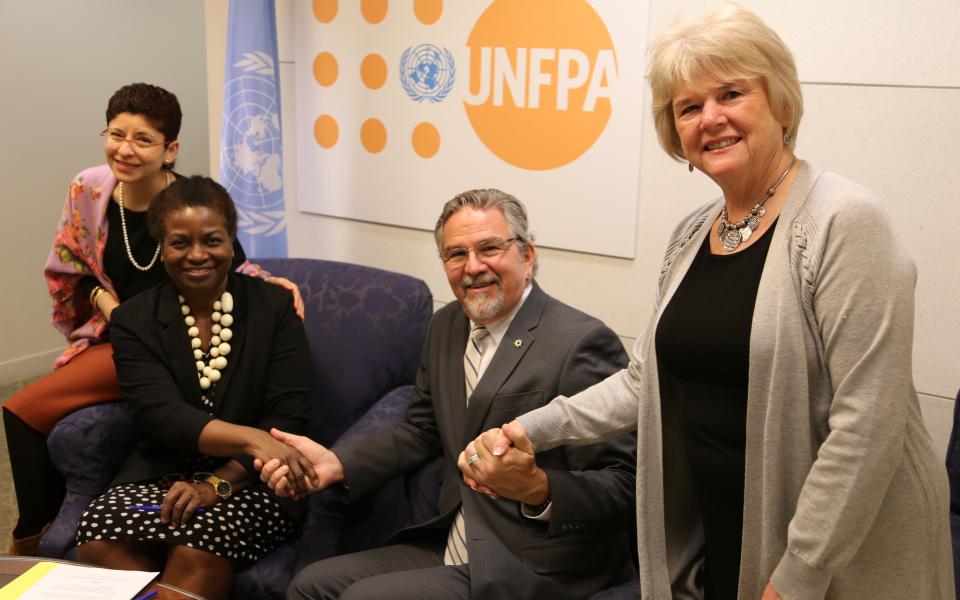 UNFPA has also played a key role in leading the UN Inter-Agency Task Force on Religion and Development, of which URI is a member. Guided by the leadership of Monica Willard, URI Representative at the UN, Mussie Hailu, URI Global Envoy, and Azza Karam, Senior Advisor for UNFPA and Coordinator for the UN Inter-Agency Task Force on Religion and Development, this partnership will give URI's grassroots groups, called Cooperation Circles, access to the resources of UNFPA in areas of women's and youth empowerment, and will help UNFPA to be better connected to grassroots communities around the world.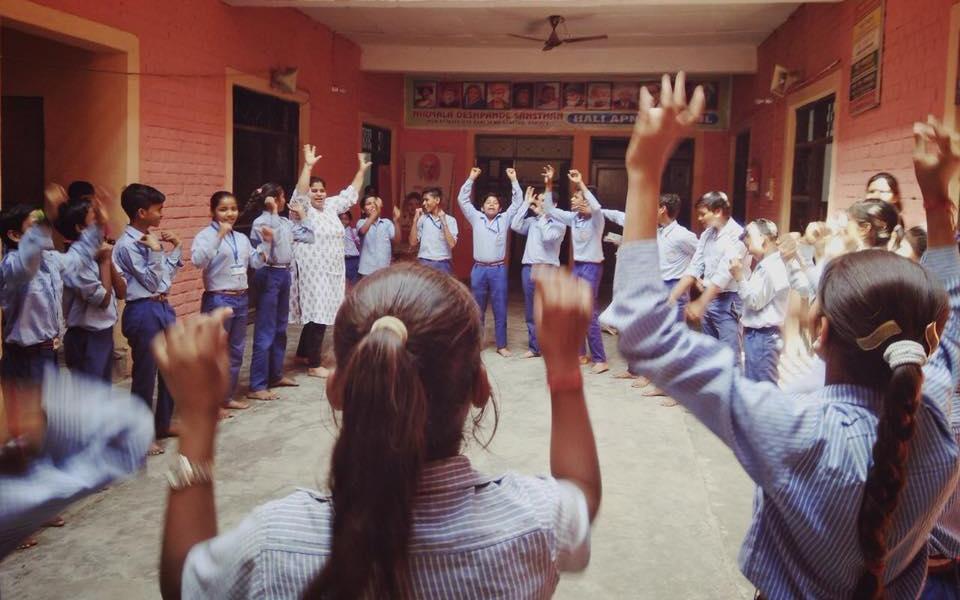 Nirmala Deshpande Sansthan and Sahas Foundation run a gender equality education program
URI Cooperation Circles engage UN Sustainable Development Goals
One recent example of URI's work in these areas is a program offered by Nirmala Deshpande Sansthan Cooperation Circle and Sahas Foundation Cooperation Circlein North India. These groups joined hands and organized a five-day program on gender, sexual and reproductive health in Panipat, India. The workshop was particularly centered around gender sensitization, empowering children to pursue livelihoods and education free from gender-based discrimination. Thirty-five school students from underprivileged backgrounds benefitted from the workshop. Read more here.
About the partnership between URI and the United Nations
The connection between URI and the UN has flourished for decades. Since 2002, URI has been recognized as a non-governmental organization (NGO) with consultative status with the United Nations Economic and Social Council. URI's strong and growing partnerships with additional UN Agencies enable the URI network to access UN resources, and be a part of a broader global movement to realize the dream of the United Nations Sustainable Development Goals.