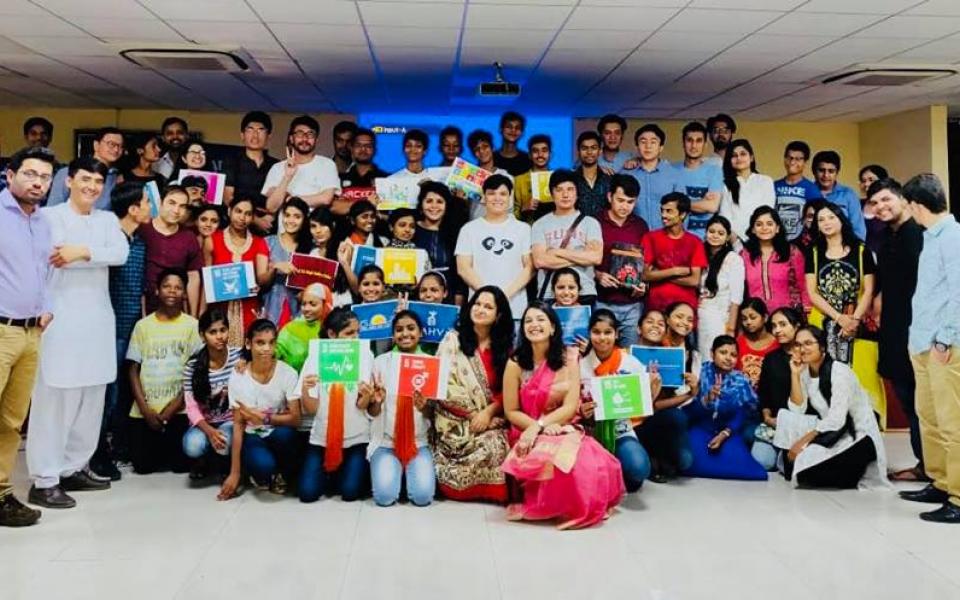 URI, as a grassroots network, supports the work of CC members by accelerating and enriching the work of our member organizations. One of the ways we do this is by connecting and nourishing relationships that help our members grow and deepen their impact and effectiveness. The ongoing one-year-long intervention between Light UP and Jamghat Juvenile Home is one such example. The endeavor began as a means to reach out to children from the streets and provide them with educational resources. It is aimed at nurturing the socio-emotional needs that could help them stand on their own feet. The program continues to help create cultures of peace, justice, and healing. Despite being a non-funding network, we encourage our members by constructing bridges that can uplift and promote their work.
A cultural meet was organized by the United Religion Initiatives - North India and Afghanistan on September 1, 2018, after 20 days of intensive training on Conflict Resolution and Post Traumatic Healing for Afghan youth with Art of Living. Our CC members from Choti Si Khushi, GS3 Foundation, U DAY Festival, Dwarka Peace Society, Abhigyane Foundation, My Perch, and Music Basti came together for the cultural exchange. The aim was to create an environment to foster peace and build friendly relations across borders. The day commenced with the official release of the URI newsletter and a group discussion on Community and Culture Engagement facilitated by Light Up CC. The day also witnessed performances by youth from both countries. It also marked the end of a 21-day post-traumatic healing and conflict resolution with over 15 participants from Afghanistan held in conjunction with the 'Art of Living' institution.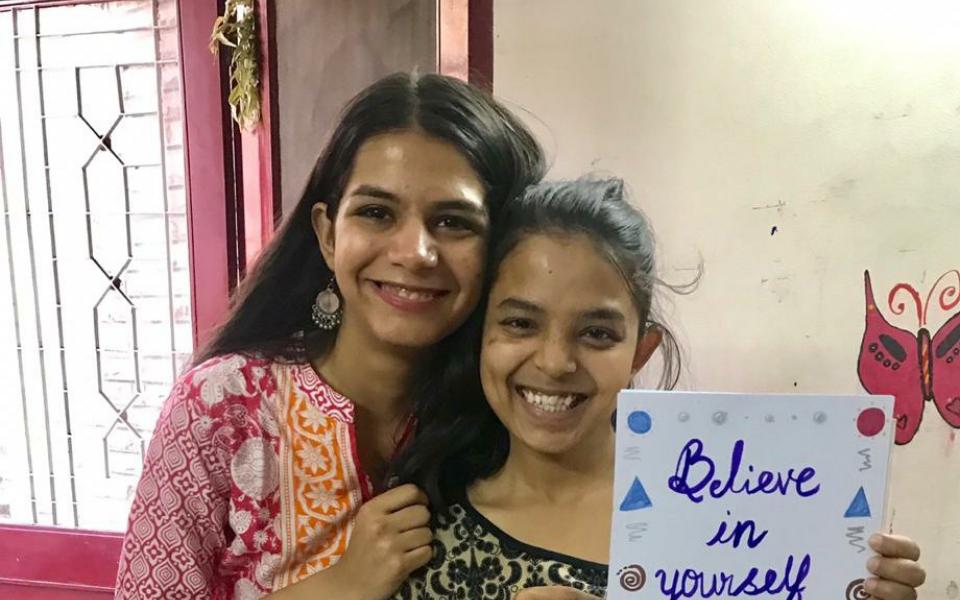 A New Dawn of Environmentalism
On September of 2018, 30 women from Indian and Nepal gathered at the Parmarth Niketan Ashram to launch the inaugural Ripple Academy- a holistic training program for diverse grassroots women to work together across regions and sectors, sharing strategies, accessing tools and resources, and launching initiatives that improve environmental conditions. They were all aimed at growing mutual understanding, fostering trust, and building opportunities for peace and justice. The curriculum drew from URI and WEA's global networks and training methodologies in areas of interfaith and intercultural dialogue, conflict transformation and peace-building, and grassroots project development for social change. To ensure a robust foundation for the program, the group was welcomed and joined by His Holiness Swami Chidanand Saraswatiji, Sadhvi Bhagawati Saraswatiji, and Swamini Adityananda Saraswati. The later shared a message of interfaith social action, women's leadership, and global healing. The group learned about the impactful work of the Parmarth Niketan, the GIWA, and the Shakti Foundation to unite diverse communities to take action for the betterment of our societies and our world. The Ripple Academy global partnership is based on the theory that when we invest in grassroots leaders from diverse backgrounds who are on the frontlines protecting their communities, land, water, food, and livelihoods, a ripple of transformation occurs.
Music for a Peaceful Culture
Chhoti Si Khushi, one of the cooperation circles of URI participated in a big event at Sir Aurobindo Center for Arts and Communication (SACAC), on November 4, 2018, where kids participated in a choir performance as part of the Music Basti annual concert. All the children had undergone training for four months for this performance under the guidance of our much-cherished stakeholders Music Basti. This event acted as a huge opportunity for the children as it provided them with exposure to develop confidence and grow as a performer.
Back to School!
Our sincere gratitude to Max Life Insurance and Ms. Mamta Vishnoi, our stakeholders, for distributing footballs, blackboards, stationery items, and sitting mats to the lovely kids who were gearing up for a new session at school. The back-to-school season called for a collection of stationery items and school essentials that was much generously supported. Our sincere thanks to the members of the cooperation circle, Choti Si Khushi, and Ms. Mamta for making this possible. Everyone had a great time spreading love and happiness among the children.