Camp Anytown Las Vegas has been operating in Las Vegas for 50 years and in the past 10 years, we've been able to put together 20 youth leadership camps with over 1,400 youth participants.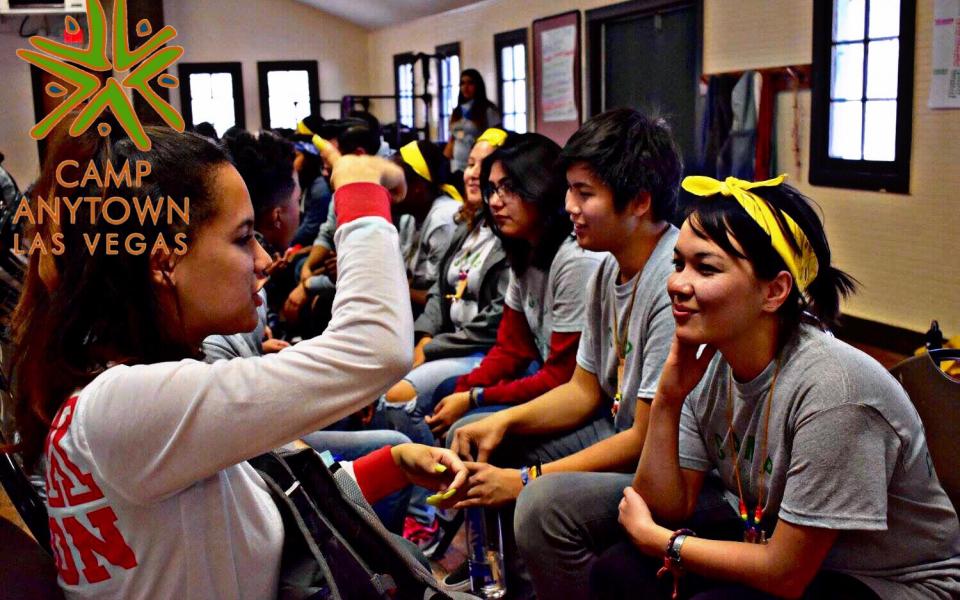 Our purpose is to create communities based on inclusivity, respect, and understanding through youth leadership and empowerment.
Location
Las Vegas, NV, United States of America
Camp Anytown has been around since the 1960s. It was founded during the Civil Rights movement as a social justice camp. It used to belong to the National Conference for Christians and Jews. It started originally in Arizona and it made its way to Las Vegas. In the late 80s it fell through in Las Vegas ,and then in the 2000s, it picked back up.
Camp Anytown has been able to put together 20 youth leadership camps with over 1,400 youth participants. During each Camp Anytown, students participate in workshops, discussion groups, and team-building activities throughout the weekend. This programming enables the staff and curriculum to educate on a personal level in an emotionally-supportive environment. Workshop topics include race, ethnicity, gender, power, privilege, and religion. Students are challenged to look at their cultural memberships and belief systems and to assess how their interactions with others are colored by their developed perceptions. We have a session called "Celebrate Religion," where students from different traditions do presentations about their faith. Everyone is able to ask questions anonymously, which helps them ask questions that they may never have been able to ask before. It is really eye-opening for those in the audience and a powerful opportunity for those presenting to share about who they are.
Camp Anytown works from the premise that we live in a multicultural society and that young people are the nation's future. Therefore, youth need to be sensitized to the experiences of diverse groups if, as decision-makers, they are expected to make fair judgments in improving the quality of life for the entire nation regardless of ability, ethnicity, faith/religion, and gender.