Unity in diversity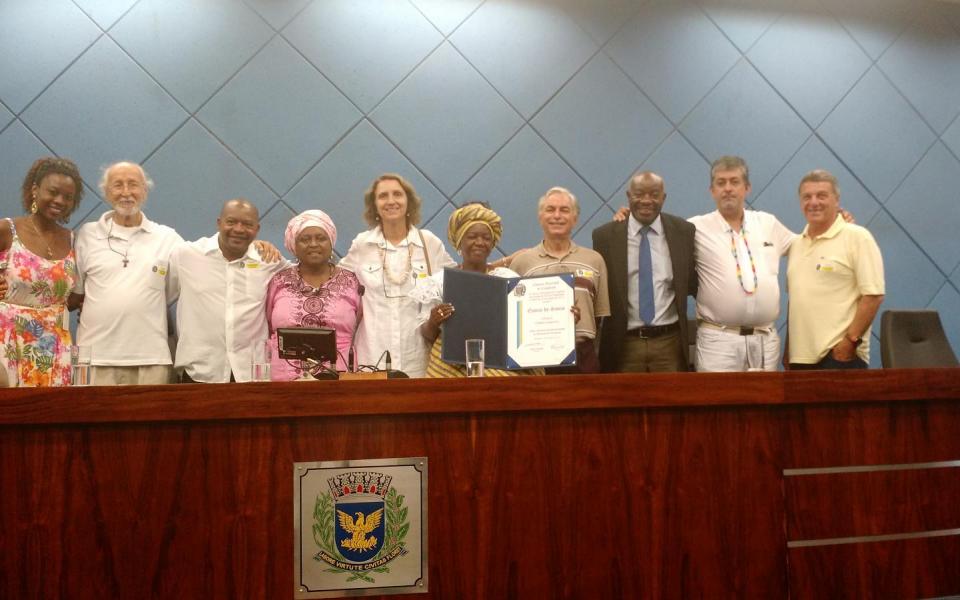 "Our purpose is to promote unity between religions and peace."
Traditions
Baha'i
,
Buddhism
,
Christianity
,
Indigenous
,
Islam
,
Judaism
,
Spirituality
Sub-Traditions
Buddhist
,
Brahma Kumaris
,
Candomble
,
Catholic
,
Lutheran
Location
Campinas, Sao Paulo, Brazil
Members of Campinas Cooperation Circle (CC) are always offering to organize activities consistent with their purpose. This is why they participate in meetings and events in Campinas to offer interfaith dialogue projects. They continue to participate in the Human Right Committee in Campinas to contribute to human rights and religious tolerance issues. They also participate in the weapon disarmament network in Brazil. This year, they started a microcredit program for a small community in Campinas, associated with Sonha Bar. They have designed the creation of the Center for Best Practices. This project has been recognized by the Bowes Award.