Earth Day 2021 Messages from the URI Global Community
A message from Amb. Mussie Hailu, URI Director of Global Partnership and Representative at the UN, and African Union and Regional Director for URI Africa:
Earth Day, celebrated annually on 22 April since 1970, is a day that unites individuals focusing on protecting the planet by preventing disasters that are occurring more frequently due to climate change and environmental destruction.
It is a day for all of us, as citizens of the world, to come together to restore our Mother Earth.
The theme for Earth Day 2021 is "Restore Our Earth," which focuses on natural processes, emerging green technologies, and innovative thinking that can restore the world's ecosystems.
As it is highlighted by United Nations Environmental Program (UNEP), a healthy environment is the foundation of human life, but we are putting the planet under enormous pressure by depleting the Earth's natural resources, polluting its air and water, destabilizing the climate, and driving many of its species to extinction. It is high time now for all of us to join hands to restore our Mother Earth.
Interfaith and Faith-based organizations play a significant role at the global, regional and local levels in engaging and impacting communities and can significantly address climate change, biodiversity loss, pollution, desertification, and unsustainable land and water use, by fostering a fundamental change in the attitude of the majority of people. They can do so through their own institutions and communities, and through cooperation with other cultures, beliefs and values system. 
It is with this in mind that United Religions Initiative is working in close partnership with UNEP on the issue of environmental protection and climate change through the Faith for Earth Initiative of UNEP.  
On this Earth Day, I want to highlight one practical action that we all can do to help the process of the restoration of Mother Earth, and that is the Green Rule, which says:
"DO UNTO THE EARTH AS YOU WOULD HAVE IT DO UNTO YOU."
Selected from many of the world's great religious texts and spiritual teachings, the Green Rule (inspired by the Golden Rule) was chosen to demonstrate that each religion and spiritual philosophy has a long-standing tradition of ecological stewardship to advocate environmental protection. 
I am also happy to inform you that URI-Africa took the initiative of the Green Rule Campaign in partnership with UNEP-Africa office to call for different religions to work together for environmental conservation and to address the issue of climate change.
As it is stated by UNEP, we are endangering life on Earth with dangerous levels of greenhouse gas emissions. These gases are destabilizing the global climate system, heating the Earth, acidifying the oceans, and putting both humanity and all living creatures at unacceptable risk. Therefore, we need to come together to take practical action.
Let us walk the talk and preserve Mother Earth for these generations and generations yet to come.
May Peace Prevail on Earth.
Amb. Mussie Hailu
Director of Global Partnership and Representative at the UN and
African Union and Regional Director for Africa
United Religions Initiative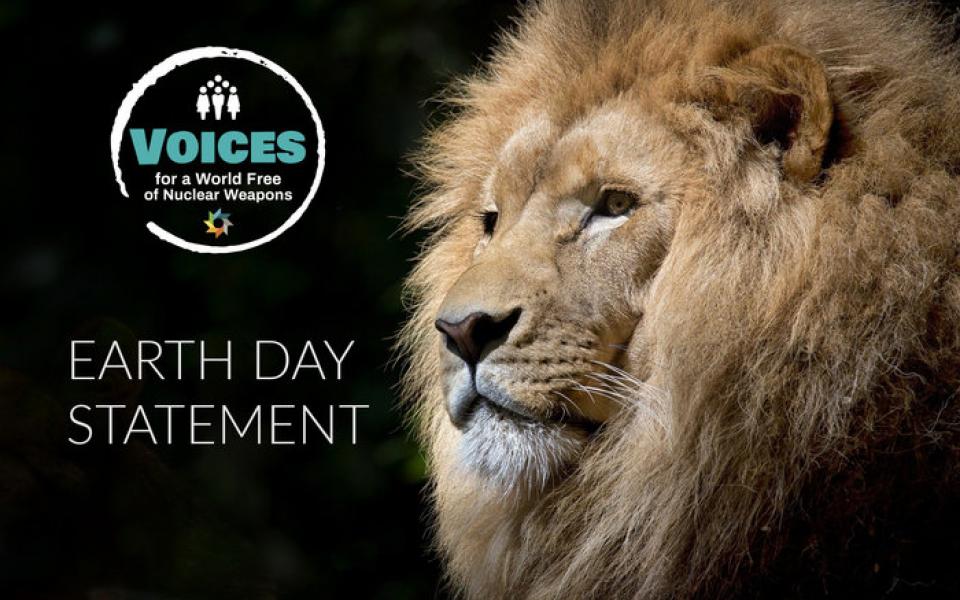 Fifty-eight years ago, a woman wrote a book that would change the world. 
People didn't want to think about the threat of pollution that Rachel Carson described in Silent Spring - it seemed overwhelming and scary. Many companies and governments dismissed environmentalism as a fringe movement, and resisted, sometimes fiercely.
But that book touched a nerve and connected with other growing concerns and efforts. And then came the first Earth Day in 1970 - and from those small beginnings has grown a massive worldwide environmental movement at every level of society.
We see now more than ever how deeply our lives are connected and dependent on each other - and the current COVID pandemic has made it even more clear. We have to think of our world as a whole now if we are to survive.
The good news is that much of our world - business, transportation, science, medicine - already thinks this way. 
But one of the greatest environmental threats still remains stuck in the old way of thinking. Nuclear weapons are still here - one of the very greatest threats to our environment. And the narrow nationalistic thinking about security that creates and insists on those missiles is still here.
It doesn't have to be this way. We can have a sustainable world without pollutants - and we can have a secure world without nuclear weapons.
On this Earth Day, let's remember and celebrate the courage of people who launched a global movement when it seemed impossibly large and scary. And let's now bring that same courage to our own generation's task - to create a humane and sustainable world where there is never again the threat of nuclear cataclysm.
---
Earth Day Event
Join Smiles4millions Foundation, a URI member group in East India, for a virtual World Earth Day celebration on Apr 22, 2021 at 09:00 PM India time.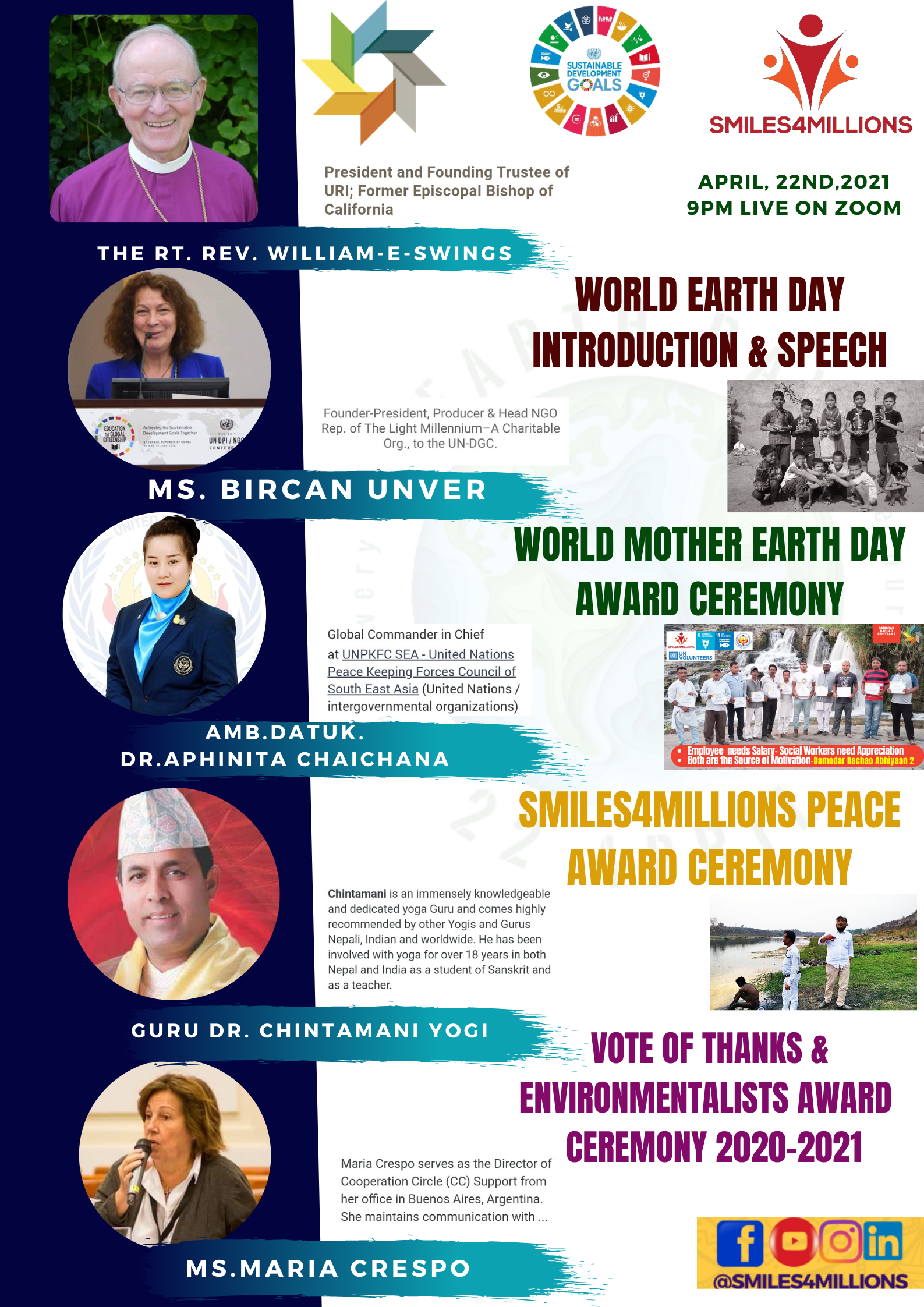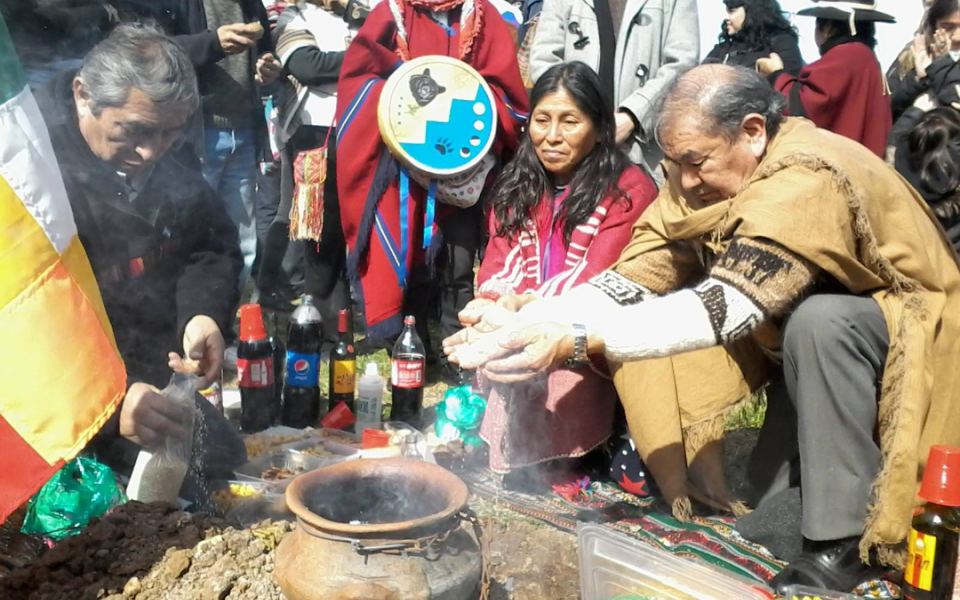 Happy Mother Earth Day. Today my heart woke up happy. I want to dance, dance to the air, to the sun, to the Rios brothers. International, national and local institutions have taken your name to honor you, from each different point of view. Someday the world will understand that your spirit is our spirit, that your body is our body, that the rivers are the blood of Mother Earth and of our bodies. If we pollute the rivers, we contaminate ourselves. So also with the air, very necessary today, in this time of Pandemic. A great Jalla called Mother Earth. A great Jalla lla URI. A great Jalla lla for the Institutions.
Founding member of URI, interfaith leader in Buenos Aires, former URI Global Council Trustee
---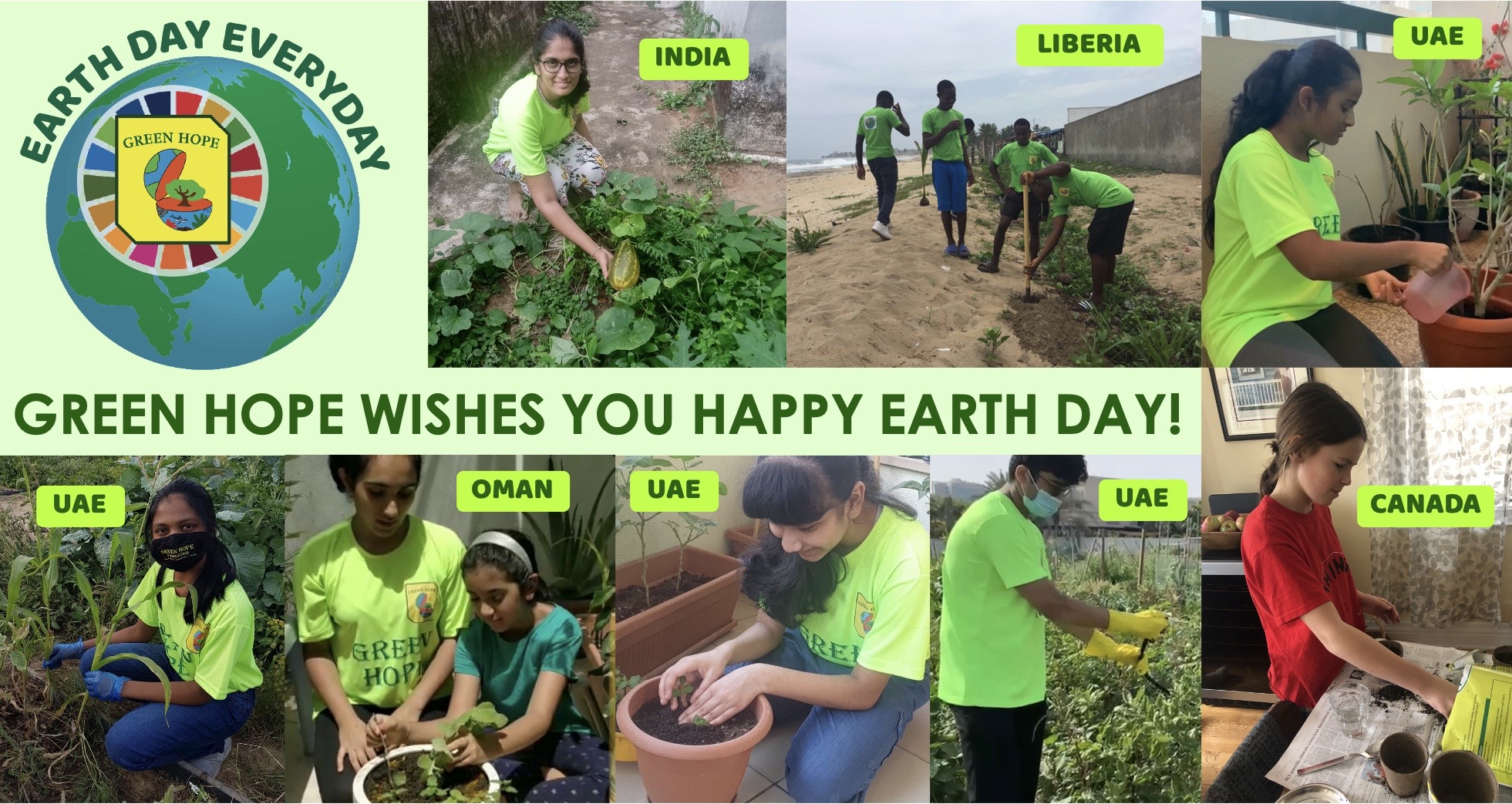 Happy Earth Day! Together, let us #RestoreOurEarth!
Kehkashan Basu
Founder & President, Green Hope Foundation
Global Youth Movement (GYM), a URI member group in Kerala, India, sends Earth Day greetings.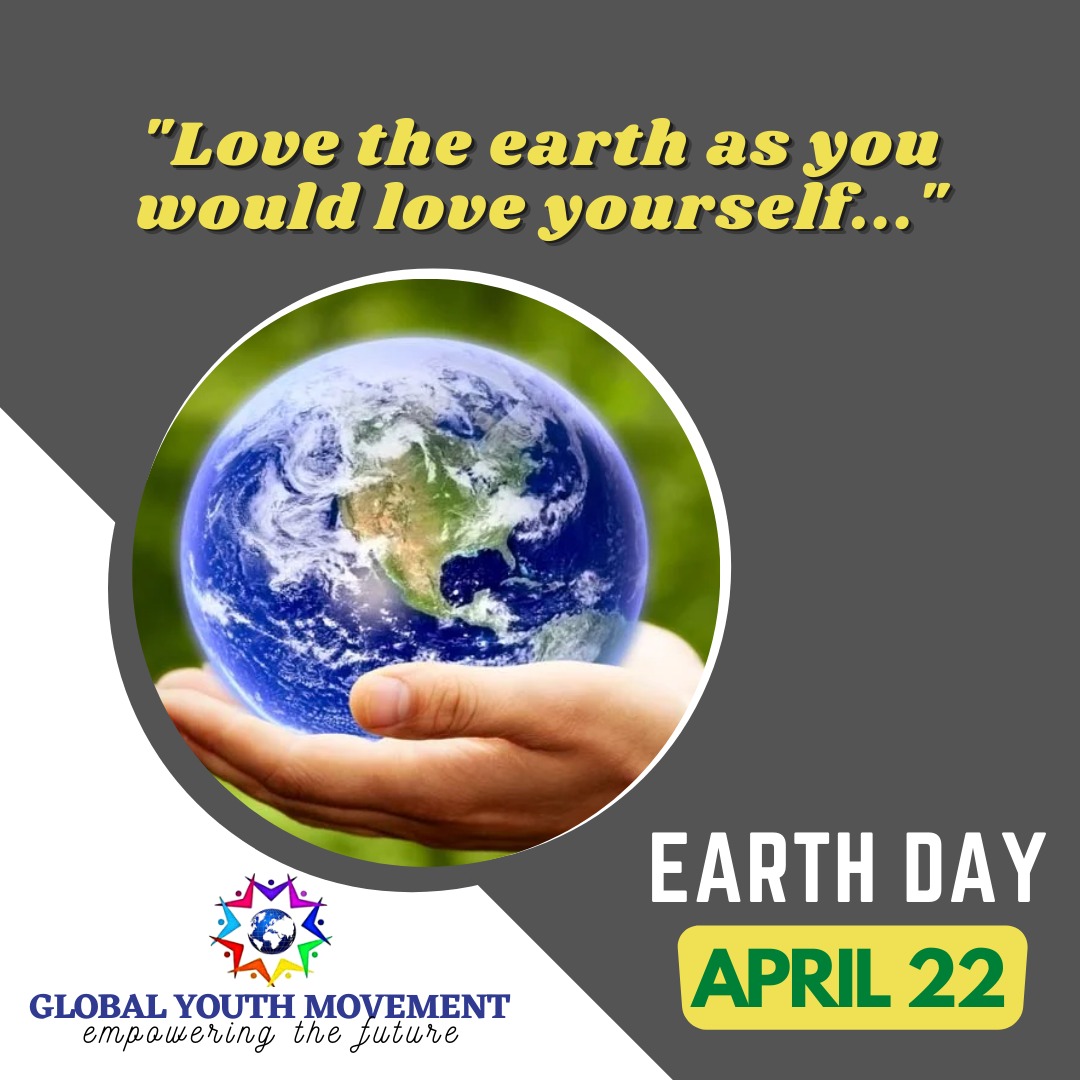 ---
An Earth Day Prayer
Creator, Source, Spirit of Life, we call upon the brilliance of evolution, the miraculous force that inspires rocks to become breath.  Just as You have turned caterpillars into butterflies, grant us the courage to metamorphose.  Awaken in us the curiosity we need to evolve wisely and respond in this present moment.
Help us to recognize the actions of our short lives as integral and worthy within the billions of years past and the future generations to come.  Cradle us in the cycle of life, so that we might fearlessly embrace and honor, with trust and grace, the sacred processes that carry us through birth, death and rebirth.  And finally, please fill us with a generosity like the Sun's so that our activism, practice and efforts might be imbued with endurance and joy.   May Earth and all Creation feel our renewed and ongoing care for Her today.
In Your many holy names we pray, Blessed Be and So it Is.
Rev. Lauren Van Ham
URI Climate Action Coordinator
---
The URI Global Community Shares Prayers for the Earth from Different Traditions:
Baha'i: Blessed is the spot, and the house, and the place, and the city, and the heart, and the mountain, and the refuge, and the cave, and the valley, and the land, and the sea, and the island, and the meadow where mention of God has been made, and God's praise glorified. ~ Baha 'U'lla'h
Buddhism: Even as a mother protects with her life, her child, her only child, So with a boundless heart should one cherish all living beings, Radiating kindness over the entire world, spreading upwards to the skies, and downwards to the depths. ~ Metta Sutta
Christianity: The earth is the Lord's and the fullness thereof, the world and those who dwell therein; for the Lord has founded it upon the seas, and established it upon the rivers. ~ Psalm 24:1–2
Hinduism: Even if there is only one tree full of flowers and fruit in a village, that place becomes worthy of worship and respect. ~ Mahabharata, Adiparra, 138:25
Indigenous Native American: Earth, teach me stillness as the grasses are stilled with light. Earth, teach me suffering as old stones suffer with memory. Earth, teach me humility as blossoms are humble with beginning. Earth, teach me caring as the mother who secures her young. Earth, teach me courage as the tree which stands all alone. Earth, teach me limitation as the ant which crawls on the ground. Earth, teach me freedom as the eagle which soars in the sky. Earth, teach me resignation as the leaves which die in the fall. Earth, teach me regeneration as the seed which rises in the spring. Earth, teach me to forget myself as melted snow forgets its life. Earth, teach me to remember kindness as dry fields weep with rain. ~ Ute Prayer
Islam: Do not cut down a tree. Do not abuse a river. Do not harm animals.  And, be always kind and humane to God's creation, even to your enemies. ~ Abu-Baker
Jainism: One who disregards the existence of earth, air, fire, water, and vegetation. Disregards his or her own existence which is entwined with them. ~ Mahavir
Judaism: But ask the beasts, and they will teach you; the birds of the air, and they will tell you; or the plants of the earth, and they will teach you; and the fish of the sea will declare to you; Who among all these does not know that the hand of the Lord has done this? In the Lord's hand is the life of every living thing and the breath of all humankind. ~ Job 12:7–10
Sikhism: God created night and day, seasons, time, and occasions. So also air, water, fire, and nether regions. Amidst these has God fixed the earth, the place for Righteous Activities. ~ Guru Granth Sahib
Sufism: Lord, the air smells good today, straight from the mysteries within the inner courts of God, a grace like new clothes thrown across the garden, free medicine for everybody. The trees in their prayer, the birds in praise, the first blue violets kneeling. Whatever came from Being is caught up in being, drunkenly forgetting the way back. ~ Rumi
Taoism: Heaven cannot but be high. Earth cannot but be broad. The sun and moon cannot but revolve. All creation cannot but flourish. To do so is their Tao. ~ Chuang Tze
Shintoism: Our gratitude, love, and responsibility within a living nature should not be avoided. Seeing a forest as merely an object of economic activity is a kind of trafficking in flesh, an injustice, a crime. A long time, deep love, and continuous effort are needed for a natural environment to recover and to compensate for the human crime of cutting trees. Nature can't be revived without our understanding and resolve. ~ Shoroku Shinto Yamatoyama
Unitarian Universalism: The food which we are about to eat is Earth, Water, and Sun, compounded through the alchemy of many plants. Therefore Earth, Water, and Sun will become part of us.
This food is also the fruit of the labor of many beings and creatures. We are grateful for it. May it give us strength, health and joy.  And may it increase our love. ~ Unitarian Universalist Prayer
---
Marianne Horling, Global Council Trustee from URI Europe, shares:

Prayer from a Humanist: 
"God, give us the entire understanding, that we, as individuals, can only exist with the other individuals, with the nature and cosmos around us. Alone, we are nothing. Together with others, we are something. And with the cosmos around us, we are everything. The Earth we are living on is very unique in the cosmos and is the basis of our life. And this interdependence makes us so rich. Let's be aware of it. Help us to do the right things to care for it."
---
Samira Barucija, Regional Coordinator for URI Multiregion, shares:
The Prophet Muhammad said: 
"If a Muslim plants a tree or sows seeds, and then a bird, or a person or an animal eats from it, it is regarded as a charitable gift (sadaqah) for him."
I love this quote because it encourages kindness and service through our work towards all living beings on the planet. It shows the interconnectedness of goodness: planting trees, taking care of the planet, feeding animals, feeding humans, etc.