North America
Working in nearly 100 communities across North America, URI Cooperation Circles are bringing together people from across traditions to create social change.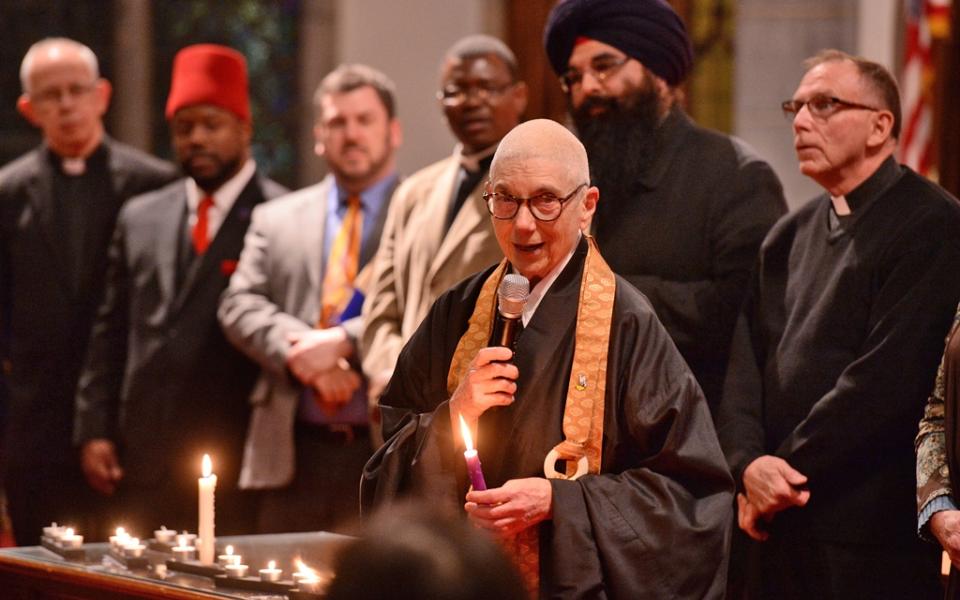 Cooperation Circles in the URI North America region are based in the United States and Canada. They provide support for the poor and homeless; mobilize interfaith communities to engage in environmental issues like climate change, energy conservation, and renewable energy; address gang violence and the need for safe after-school programs in low-income communities; and build interfaith understanding and cooperation in communities with growing numbers of religious minorities.
Regional Support Staff
Click here to sign up to receive email updates from the URI North America region and to see previous issues of the newsletter.
---
Here's one example of URI's work in this region:
When the governor of Tennessee stated that he did not want refugees to resettle in his state, the Northeast Tennessee Chapter URI Cooperation Circle joined a chorus of voices to express their support for refugee rights. They published an advertisement in their local newspaper and declared, "Let us all speak out against religious, racial and ethnic animosity and encourage all people to compassionately welcome." A few months later, the governor reversed his position.
Search for Cooperation Circles (CCs) in North America
Featured Cooperation Circles for North America
Stories From URI North America