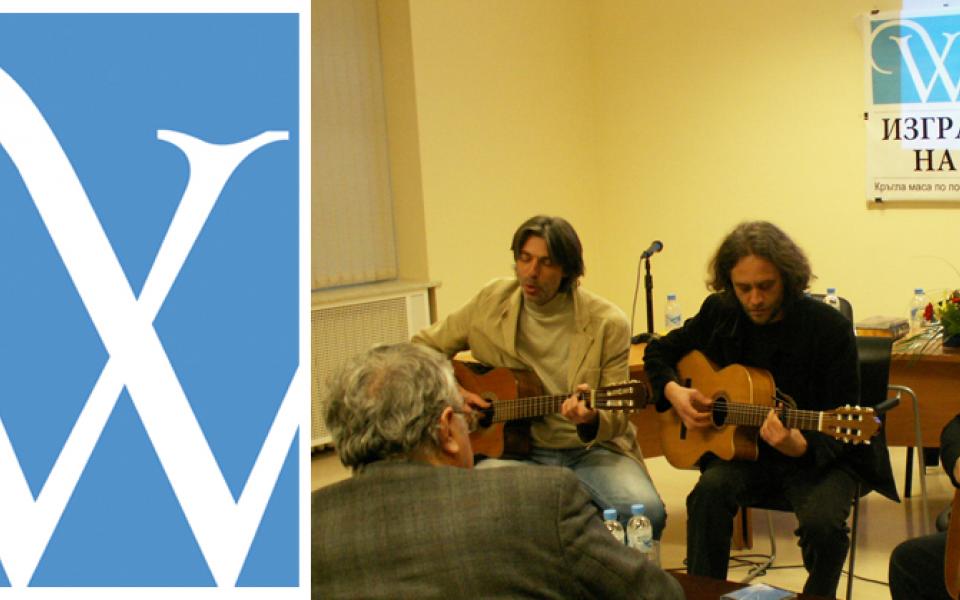 In honor of World Interfaith Harmony Week, URI members offer affirmations, events and celebrations to the global interfaith community.

URI Executive Director Victor Kazanjian, in his Letter of Affirmation to King Abdullah II of Jordan, said:

"We thank HM King Abdullah II and HRH Prince Ghazi bin Muhammad for partnering with the United Nations and Interfaith leaders from around the world in creating this magnificent celebration. World Interfaith Harmony Week is a wonderful opportunity to share what United Religions Initiative (URI) was created to do: build meaningful interfaith connections that work towards peace. The 612 Cooperation Circles in 84 countries that form the United Religions Initiative community extend our deep gratitude as we celebrate World Interfaith Harmony Week. At URI, our motto is "Bound for Peace." We live and breathe these words, and are honored to be a part of this celebration." 
COOPERATION CIRCLE EVENTS:
URI Latin America and the Caribbean

 
On February 6th, URI CC members from different faiths from Latina America and the Caribbean came together in Caracas, Venezuela, for "Cantata, sacred readings and interfaith prayers for peace and reconciliation," meant to inspire peace and harmony towards reconciliation and unity.
Catholic, Anglican, Presbyterian, Buddhist, Baha'i, Brahma Kumaris and Hare Krishnas were all in attendance at the Diocesan Center of the Anglican Episcopal Church in Caracas. The event's host, Monsignor Orlando Guerrero Bishop of Venezuela, is known for his excellent work in the interfaith field both nationally and internationally. 

Enoé Texier, Regional Coordinator for Latin America and The Caribbean, made the opening remarks explaining the meaning of the United Nations' call to celebrate the World Interfaith Harmony Week (WIHW). She spoke about the Mission of  URI and invoked the Holy Spirit for healing our minds and opening our hearts.
Submitted by Enoe Texier, Regional Coordinator, Latin America & The Caribbean 
---
URI Poland CC and URI Europe

An interfaith workshop, "Building & Maintaining Peace, Prosperity and Personal Well-being in Poland," was held  at Cardinal Stefan Wyszynski University by URI Poland CC and URI Europe on February 8th in Warsaw, Poland. The workshop assisted interfaith champions to imagine an ideal world, abundant with hope, happiness, equality, justice for all, and then to take concrete action steps to make it a reality, working locally, while being globally connected. On February 9th, URI Poland and URI Europe, with the help of the Rumi Foundation, hosted a speakers panel at the University of Warsaw with speakers of from different faith traditions and walks of life.
Earlier in the month, Andrzej Saramowicz of URI Poland also orgaized an intercultural bibliodrama workshop in Warsaw with 15 participants.
Submitted by Karimah Stauch, Regional Coordinator, URI Europe
 
---
URI MENA

 
URI's Amman, Jordan office, on behalf of URI in the Middle East and North Africa, honored the World Interfaith Harmony Week on February 7th by organizing "Yoga for Peace and Harmony" at the Baptism Site of Jesus Christ, one of the holiest spots in Jordan for many Abrahamic Religions' followers. In addition, many of the venerable companions to the prophet Mohammad are buried near its banks, so the area had a deep history felt by all.
The session connected about a dozen URI folks, who felt harmony among all fellow humans, regardless of our differences in traditions, race, or affiliations.
Submitted by Ma'moun Khreisat, Regional Coordinator, URI MENA
---
URI SEAPac

On the first day of the Interfaith Week of Harmony, URI Southeast Asia and the Pacific (SEAPac) joined in love and peace celebrations held at the Mabuhay Buddhist Temple in Manila, Philippines. Youths from various faiths joined, presenting the UN action song, "Harmonize" to the crowd of about 100 people. The guest of honor for the event was Former First Lady Imelda Marcos. It was a treat to perform in front of her, the crowd, and also a very apt closing to the event.
On February 7, the SEAPac Regional Coordinating Office, in cooperation with De La Salle University in the City of Manila, hosted an enthusiastic focus group discussion with 15 student leaders with the theme "Interfaith Tomorrow from the Lens of the Youth Today."
Submitted by Potre Diampuan, Regional Coordinator, URI SEAPac and Sharon Vaswani, SEAPac youth leader
---
URI Africa

World Interfaith Harmony Week was celebrated by URI Africa and the Sikh Women Society Kenya on 3rd Feb 2014 at the East African Ramgarhia Sikh Temple Pangani. Many women from diverse communities and faiths were invited to participate.
Sikh Women Society Kenya, Damiatta Peace Initiative, Respect Foundation, Brahma Kumaris, Theosophical Society, and local members of the media attended this event.

After the interfaith prayers, attendees discussed the challenges faced by the women at home and at workplace, with the increase in rape and domestic violence heavily discussed. Professor Manraj Kaur from India spoke on gratitude and tolerance, and the Golden Rule was recognized as a useful part of a toolkit for peace and harmony in communities.
Submitted by Rattan K Channa, URI Global Council Trustee
---
URI at the UN
In New York City, URI at the UN CC members worked with the UN Office on the Prevention of Genocide, UN Department of Public Information, and Partnership for Global Justice on "Engaging Religions in the Prevention of Atrocity Crimes" as part of World Interfaith Harmony Week.  
The Keynote address was given by Mr. Adama Dieng, the Special Advisor of the Secretary-General on the Prevention of Genocide, who cited the importance of engaging religions to help calm and end the growing increase in violent conflict in our world. Later, the ambassador from Rwanda came to hear Ms.Consolee Nishimwe, who described some of her experiences of living through the Rwandan genocide. Consolee, a Christian, along with her mother and sister, received weeks of shelter in the home of Muslims, who as a religious group did not participate in the genocide. 
Our final speaker was Rabbi Roger Ross, one of URI's representatives to the UN. He shared specific stages of genocide and offered examples of how religious leaders could make a positive impact by addressing growing hostilitie--as they were growin--that would prevent escalation into atrocity crimes.  The moderator for this event was Dr. Hanifa Mezoui, Senior Advisor, Office of the UN High Representative for the Alliance of Civilizations.    
This program was webcast and can be viewed here.
Submitted by URI's ambassador at the UN, Monica Willard 
 
---
URI Asia

On February 6th, URI Asia Coordinator Korea Jinwol Lee went to Seoul where URI Korea MCC leaders gathered to commemorate World Interfaith Harmony Week with interfaith prayers and lunch. The next day, he had a meeting with artists in order to plan a peace concert.
Submitted by Jinwol Lee, President, URI Korea Multiple Cooperation Circle and URI Global Council Trustee
---
URI Pakistan
URI Pakistan and WAKE CC hosted a World Interfaith Harmony celebration at WAKE's women's vocational center in Lahore, Pakistan, coordinated by Sabina Rifat, Women and Kids Education (WAKE) organizer and URI Women's Initiative coordinator.
The program began with prayers from both Christian and Muslim faiths, with roughly 75 attendees including women young and old, children, and men of various ages. Guest speakers included Father James Chanan, Regional Coordinator of URI Pakistan and Yuel Bhatti, Executive Secretary of URI Pakistan, with presentations from WAKE Najaf colony members as well as Mrs. Zainy Arif from the Assembly of God.
In another WAKE school in Faisalabad, Pakistan, a program was held throughout the week where Christian and Muslim children recited prayers, peace songs, and poems. School principal Mrs. Rukhsana told the students that they can change the world with their good behavior and doing good to others, no matter what religion they belong to. "You should always think positive," she said. "Positive attitudes can bring a peace in this world."
URI Pakistan Executive Secretary Yuel Bhatti organized a candlelight vigil with local broadcaster 7Star Television Pakistan to support world peace. Video can be see here.
URI Cooperation Circles A Better Community for All Pakistan, Global Mission Awareness, and Youth Peace Revolution celebrated World Interfaith Harmony Week on February 7th. Under the umbrella group Lahore MCC, the event was held in a remote school where Yuel Bhatti, Executive Secretary of URI Pakistan, serves as principal.
Mr. Bhatti reflected on the message of Secretary General Ban Ki-Moon and offered interfaith prayers. Students of the school presented powerful tableaus reflecting unity in religions. They also recited peace poems and songs showing the unity by joining hands, and pledged before a peace pole to promote the spirit of interfaith harmony.
On February 4th through the 8th, Pakistan Council for Social Welfare and Human Rights (PCSW&HW) celebrated in more than 1,800 government and private schools (male and female), situated at Sialkot district. During the assembly session at each school, special activities were arranged to raise awareness among the students and teachers regarding the concept and importance of interfaith & intercultural harmony. More than 300,000 students and teachers were in attendance.
Submitted by Sabina Rifat, Coordinator, URI Women's Initiative, and Yuel Bhatti, Executive Secretary, URI Pakistan 
---
URI's Global Indigenous Initiative

The URI Global Indigenous Initiative began broadcasting Indigenous Voices, an online radio program, on February 6th. The program aired every two weeks on Blog Talk Radio. Indigenous Voices featured Indigenous artists, activists, wisdom keepers, and spiritual leaders raising their voices to bring messages from an indigenous perspective on cultural heritage, women and children, the environment, our relationship to Mother Earth, preservation of sacred sites, human rights, spirituality, religion and interfaith.
Submitted by Audri Scott Williams, Interim Coordinator, Global Indigenous Initiative
---
Lienz/Austria - Interreligiöses Team Osttirol CC
For the fourth year in a row, Lienz/Austria celebrated World Interfaith Harmony Week in Austria. An exhibit at a school in Lienz, Tyrol was held with more than 300 students, and featured an intercultural breakfast, a book fair for holy scriptures, and prayer time in a chapel with refugees. Students also began building a peace pole surrounded with stones from all over the world, gathered from sacred spaces such as Mekka, Lhasa, Jerusalem, and the Ganges. 
Submitted by Elisabeth Ziegler-Duregger, Coordinator, Lienz-Austria
---
Karickam International Public Schools CC

All Kerala Balajana Sakhyam and Y.M.C.A join Karickam International Public Schoolsthis year in WIHW celebrations. The intention of the celebrations was to involve about 100 schools in various districts, with an inaugural date of February 1st.  C. Mohanan Pillai (Kerala State Plantation Corporation Chairman) served as chief guest. A valedictory event was held on the 7th at Karickam International Public School with Bishop Euyakim Mar Coorilos as chairman and Dr. George Varghese (Director, Science and Technology Department of Kerala) as guest speaker. A candlelight prayer ceremony with an expected 500 schoolchildren ended the day.
Special programs included an interschool painting contest with the theme "Religions for Peace." At least 175 students participated. An interschool quiz on world religions was also held, as well as an interschool elocution competition with the theme "The Impact of World Interfaith Harmony Week for Peace." Inter-school quizzes and elocution competitions were also part of the event.
Submitted by Abraham Karickam, Regional Coordinator, URI Asia - India South Zone
 
---
Faiths Together Uganda CC

Faiths Together Uganda held a gathering at Goma Health Center III and prayed for the sick, organized a blood donation drive, provided HIV testing, and painted the center's building. Faiths Together Uganda's cultural performers also performed traditional dances from the West Nile and some parts of the North East of the Congo, as well as the Kiganda Dance from Central Uganda, then the Pot Dance from Northern Uganda.
Submitted by Michael Buyondo, Director, Faiths Together Uganda 
---
BETHAK-Pakistan

On February 5th, BETHAK-Pakistan in Khanewal celebrated World Interfaith Harmony Week with "Peace Cultural Festival," a collaboration with Christian Study Centre, to promote communication and sharing of life, experience, vision, and reflections. A large number of people from Christian and Muslim communities participated in the festival. The program started with the prayer for the soul of Dr. Khursheed Anwar, a pioneer of the concept of composite heritage.
Representatives from all faiths were summoned on the stage and peace candles were lit with prayer for peace and harmony in the society. Mr. Shahzad Francis of BETHAK explained the objectives of Peace Cultural Festival and the concept of composite culture: a source of meeting of heart and mind among followers of different religions. It is a walking together towards the truth and working together in harmony for a common cause of peaceful living as brothers and sisters of the same culture and same soil.
After this, local singers and artists highlighted the cultural aspects of daily living through performances that included folk songs, comedy, and traditional dance.
Submitted by Shahzad Francis, Coordinator, BETHAK CC
---

Ur for Interfaith Dialogue & Peacemaking CC
Ur for Interfaith Dialogue & Peacemaking CC honored World Interfaith Harmony Week 2014 by organizing a lecture in collaboration with the College of Applied Sciences at the university of Karbala in Iraq. The lecture, entitled, "Rights of Minorities Under Islamic Rule," began with the reading of scriptures of holy books from diverse religion traditions such as Ginza Rabba, Old Testament, New testament, and the Qur'an.
---
Gathering for Happiness CC
To honor World Interfaith Harmony Week, Gathering for Happiness CC hiked around Amman, Jordan, as is the CC's tradition. During the hiking session, members gathered resources from members, as well as from friends outside of our CC, and with that money, bought blankets for the Syrian families Jordan.
Submitted by Reeman Najem, Coordinator, Gathering for Happiness 
---
Mindanao Peace Garden CC

Mindanao Peace Garden's World Interfaith Harmony Week celebration was held on Saturday, February 1, with the theme of "In Search of Truth for Unity and Harmony in Service to God." All activities were planned to follow this theme.  

More than 175 participants from different faiths attended: Islam, LDS, the Baha'i Faith, Buddhism, Catholicism, and even the Indigenous People's Faith; they stayed on the whole day.  The day began with interfaith lectures that started with an interfaith prayer.  Speakers included: Dr. Maximo A. Saavedra, Jr. MD, FPSP who is the President of LDS in Cagayan de Oro City, President Mehmet Riza Dalkilic of Rizale Nur Institute Philippines for the Islam Faith, Prof. Alejandro Burias for the Baha'i Faith and Mr. Arbie Llesis of the Indigenous People's Faith.  
Submitted by Noemi Medina, Coordinator, Mindanao Peace Garden CC
 
---
Al Badiya CC

Al Badiya for Intercultural Dialogue CC in Amman, Jordan, honored the World Interfaith Harmony Week by organizing a one-day workshop on volunteer work and inter-culturalism. The workshop was held with school students from 5-18 years old and it emphasized the role and impact of voluntary work, as well as intercultural cooperation, in building society.
Khaled Al Jazi, the coordinator of Al Badiya for Intercultural Dialogue CC and a member of The International Volunteer Programs Association, shared his 15 years of experience in working with people from different cultures and faiths. He gave life examples of intercultural cooperation from different cities in Jordan, as well as examples of small tasks that students can do at his/ her own house to help families face economic and social challenges.
Submitted by Mamoun Khreisat, Regional Coordinator, URI MENA
---
Dialogue for Peace CC
Dialogue for Peace CC in Morocco held a Peace Day with students of various faiths from Ecole des Sciences de l'Information (ESI) in Rabat. The day began with a gathering to set pigeons free in the sky, signifying the freedom of belief and peace. The diverse students were happy to work together and express their appreciation to peaceful coexistence in Morocco. Students then planted trees in the school's main garden. At the end of the day, there was a workshop on Peace Education & Coexistence between different faiths in Morocco, led by several speakers, from civic society leaders to academics. 

Submitted by Hassan Zamani, Rasha Maher, and Marwane Marwane
---
URI MEMBER AFFIRMATIONS
---

"People of faith contribute in an important way to peace, justice, and healing, when they cooperate for the common good. Interfaith activists bring their ideals, capabilities, prayer and hard work to bear on today's challenges for our beautiful and fragile world. As URI's regional coordinator in Europe I work with 42 interfaith Cooperation Circle in 16 countries across the region, connect them and support them in their courageous work for interfaith harmony, social cohesion and equal rights for all citizens. During World Interfaith Harmony Week 2014 we will conduct an interfaith workshop in Warsaw, Poland, to support and expand interfaith activities in this beautiful country. We will also celebrate WIHW in a special event."
- Karimah Stauch, Regional Coordinator, URI Europe
---
"As a staff member of URI, I am committed to promoting interreligious dialogue and practice in my daily life the value of the inner and outer peace. As Coordinator of Latin America and The Caribbean, I feel that one of my first tasks is to cultivate the intercultural dialogue which is related with the different ethos, behaviors and faiths. During 2014 I will engage with the Regional Leadership Team to strengthen communications between the 35 Cooperation Circles we already have in 11 countries and deepen our sense of unity, friendship and mutual understanding to better accomplish our commitment with URI´s mission engaging people to bridge religious and cultural differences and work together for the good of their communities and the world."
- Enoe Texier, Regional Coordinator, URI Latin America and The Caribbean
---
"Interfaith is a way of thinking. Every day as I wake up, I pray to Allah All Mighty to give me peace, to my family and clan, and to the whole world. I am earnestly praying that one day there will be peace all over the planet Earth. With an awesome mix of enthusiasm, delight, and pondering, and more pondering, I ask myself "What would be the next good thing to do to promote interfaith?" Like my co-peaceworkers, we have taken to tread this difficult road. But, I am certain that no matter how little the ripples we create to end religiously motivated violence, this is what makes life inspiring, meaningful and rewarding … knowing fully well that we are making a contribution that we may see light at the end of the tunnel and that peace may reign in the whole world! Ameen!"
- Potre Diampuan, Regional Coordinator, URI SEAPac
---

As a staff member of URI, I am committed to promoting harmony among people of different faiths and I try my best to do this every day of the year. As Director of Regional Development, one of my most inspiring responsibilities is to nurture growing numbers of self-organzing interfaith Cooperation Circles all over the world - and I help other URI staff do this too. During WIHW 2014, I will engage with 16 other URI staff in San Francisco to co-create our 2014 priorities and deepen our ability to serve URI's worldwide interfaith community.
- Sally Mahe, URI Director of Regional Development