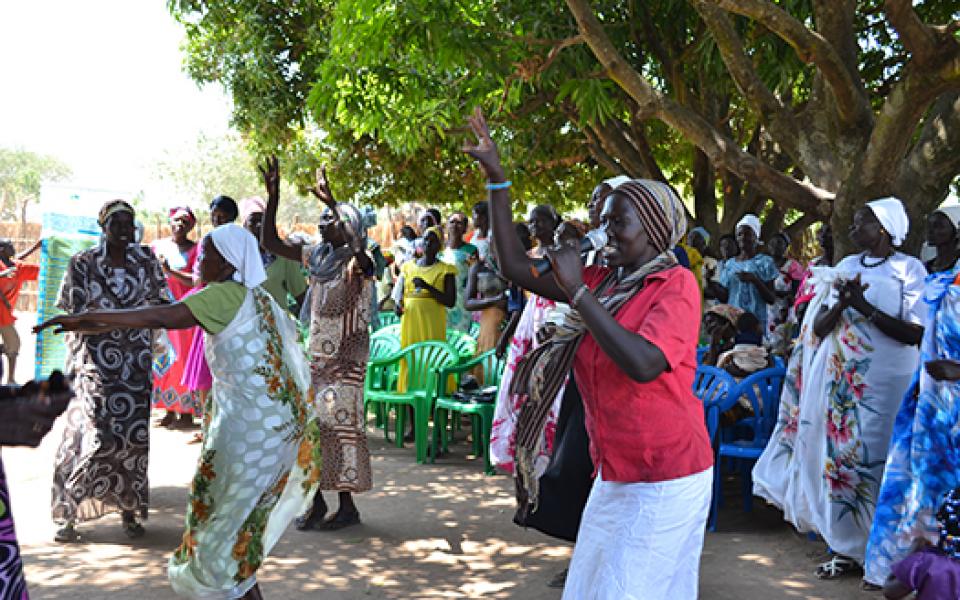 On the 31st of January, we left for the northern part of Uganda in a place called Adjumani (which borders Southern Sudan) to celebrate the Interfaith Harmony Week. We celebrated with our brothers and sisters who are now refugees in Uganda because of the insurgency going on in their country. All the staff of URI-Great Lakes Africa Region went together with seven Cooperation Circle representatives including: Body and Soul CC, Restoring and Empowering communities CC, Twekolere Women's Development CC, Interfaith and Intercultural Dialogue CC, Acholi Religious Leaders Peace Initiative Cooperation Circle, and Golden Women Vision Uganda CC. Bishop Ochola, Sheikh Musa Khalil, Pastor Patrick Okecha, and Gopiratte Das from the Hare Krishna also went with us.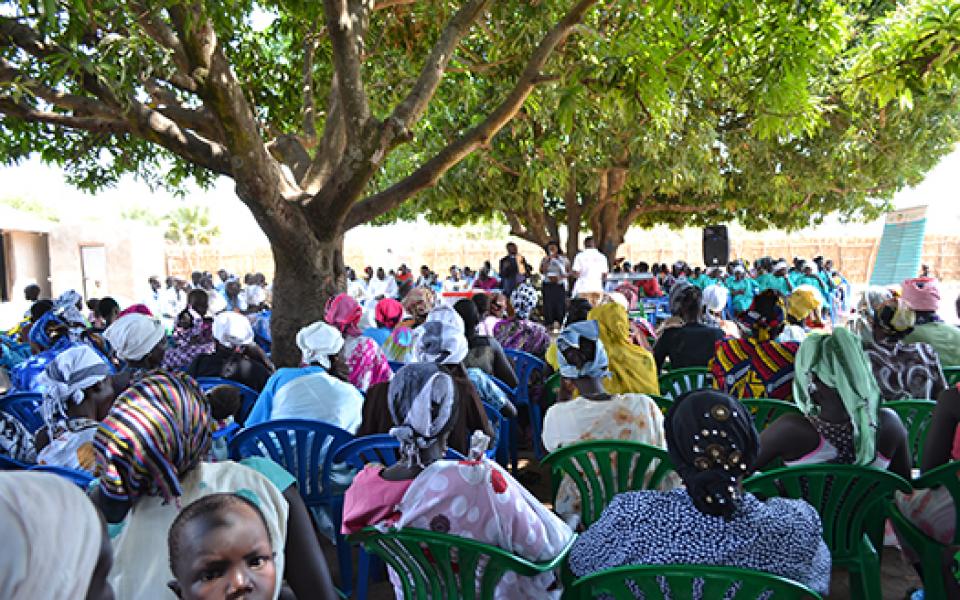 The Interfaith Harmony Week was originally premised on the notion of: Love of God and Love of One's Neighbor, or on Love of the Good and Love of One's Neighbor, according to our indigenous, spiritual and religious backgrounds. This prompted us to look at the issue of the refugee crisis nationally, regionally, and globally as a key need to celebrate with on this day.  We held interfaith prayers and spiritual messages of peace and harmony.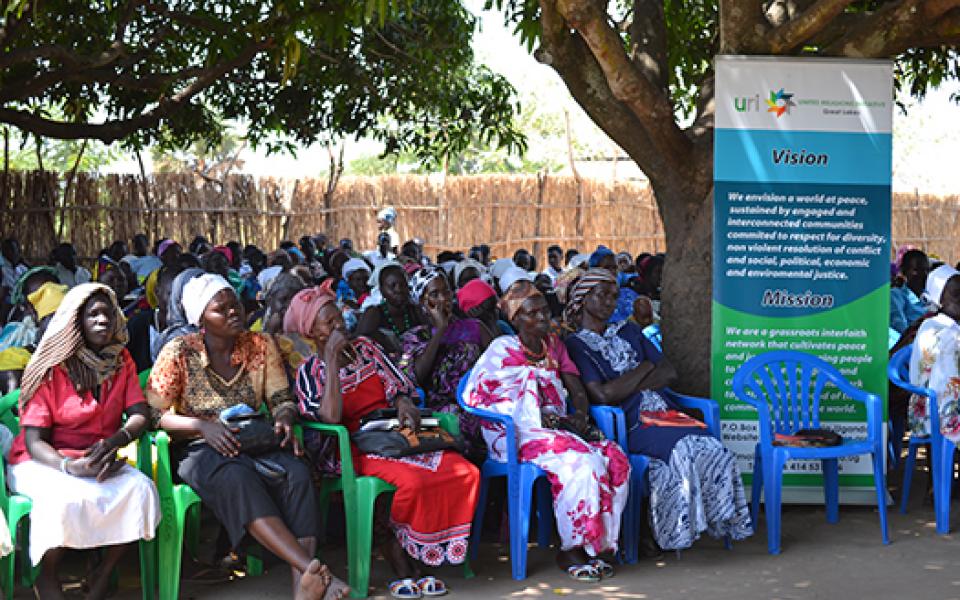 Uganda is not only the number-one country currently hosting the biggest number of refugees in Africa, but also a very hospitable one towards those considered to be non-Ugandans. It has incoming refugees from all the conflicting countries in Africa, and in large numbers. There are refugee camps in the Western, Central and Northern parts of the country. Uganda's hospitable nature was further realized during this visit, as we found out that many locals had given up pieces of their land to host the refugees. 
There are many refugee camps in this northern part, and the camp we went to called Baroli Camp. There are about 15,000 refugees, according to Edwin from the Lutheran World Federation, who was our chief mobilizer on the ground, together with Francis the Coordinator of Acholi Religious Leaders Peace Initiative CC. There are also 42 different ethnic tribes.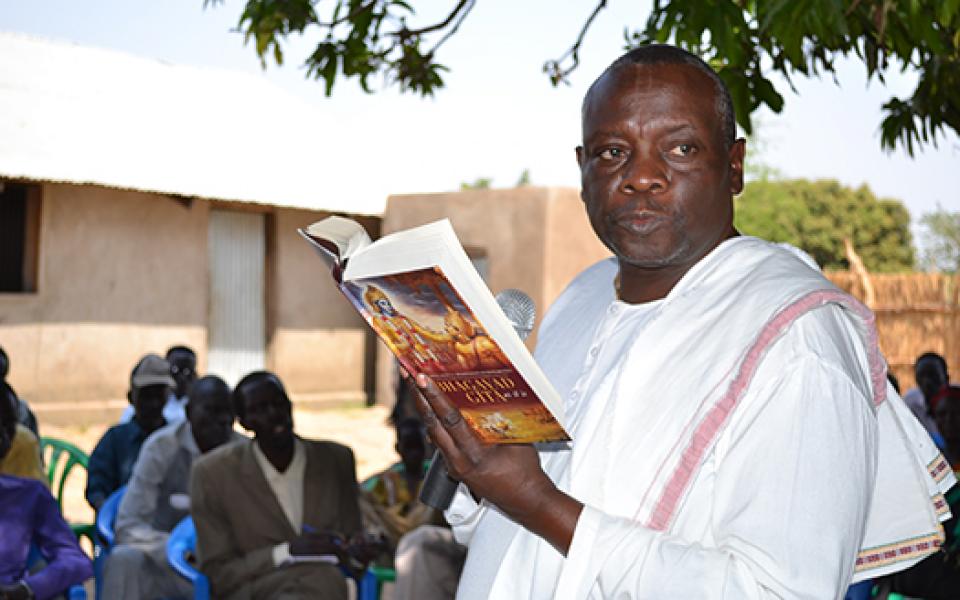 "Thank you, URI, for teaching us about living in harmony. You have made it easy to cooperate and worship together religiously; something I have never experienced in in my entire life," said John Angayo, a refugee youth from South Sudan. According to Edwin, the refugees in this part still believe in having their places of worship separated along ethnic lines. "URI has taught us to accommodate one another in the prevailing ethnic and religious diversity spread. Home-based ethnic divisions have followed the refugees here, as they prefer that each ethnicity prays separately," said Edwin.
Like all refugees in the different parts around the world, the South Sudanese still have vivid memories of the gruesome situations that happened in their home country that forced them to leave. "There were dead bodies all around us covered in blood. You couldn't recognize who is who, but we simply moved forward just trusting that God shall make us survive somehow. Thank you Uganda for welcoming us. Ever since we came we have never experienced any conflict," said Christine Manga Angela.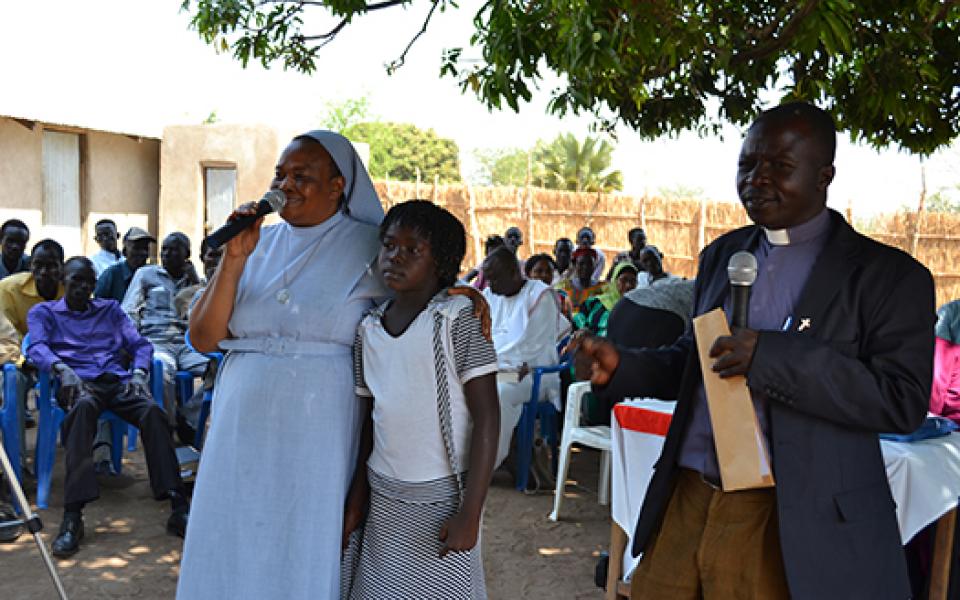 The refugees welcomed us with songs and dances. They also shared with us their hopes and aspirations. Some were manageable while others will require more global advocacy for relief services. As URI, we took a token of several boxes of soap, sodas and biscuits. One of our Cooperation Circle members, Nageeba from REC, also donated books to the children. Sr. Gorretti of INTERDIP CC gave a moving speech about children affected by war, and further encouraged all to take good care of such children. Bishop Ocholla emphasized URI's commitment to building strong peaceful and harmonious relationships locally and globally in spite of the challenging diversities that confront man, while Sheikh Musa Khalil talked about his refugee experiences during the Northern Uganda insurgency and how he was once a refugee in South Sudan. Pastor Okecha emphasized tolerance and patience among the refugees.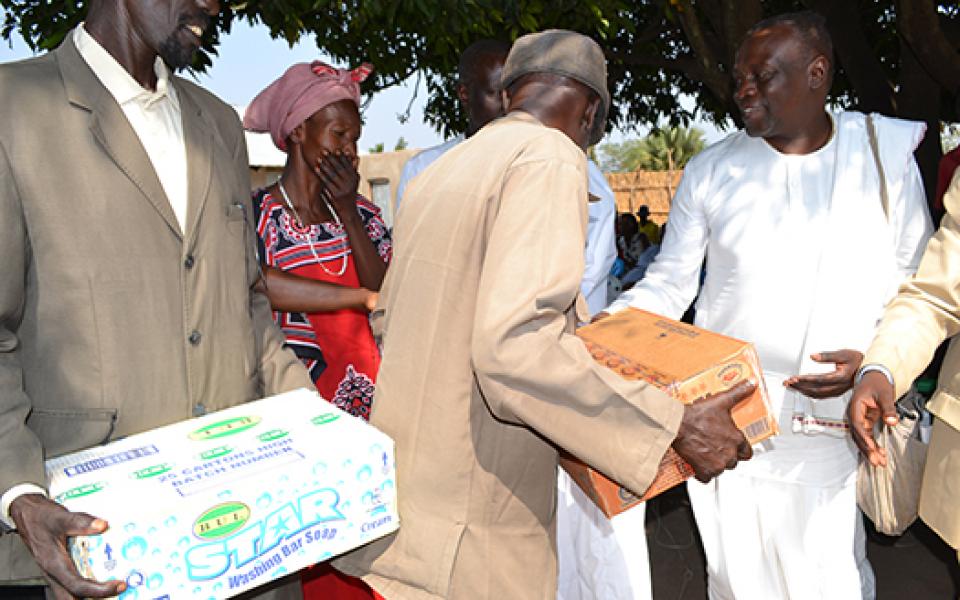 Each of the speakers from our team was very inspirational and encouraging of the refugees to take heart and patiently wait for peace to be restored in their homeland before going back. In all, this journey provided learning and inspiration, and was very enriching through providing us with a strong emphatic connection with those in a war crisis that wasn't of their own making, but who needed a place to rest and were welcomed with open arms.
Cooperation Circles Involved