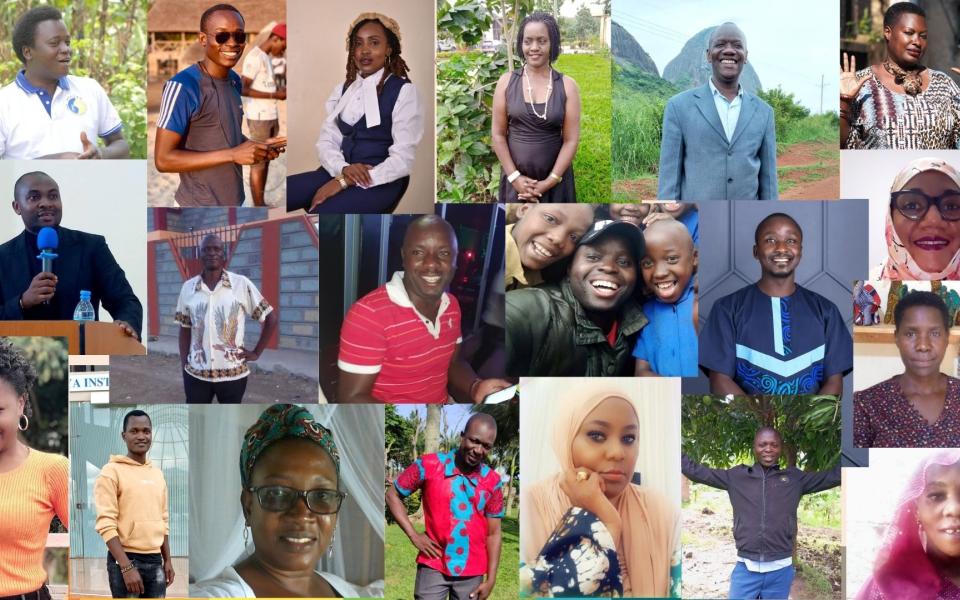 Between April and May 2022, 20 members of URI Cooperation Circles in the Great Lakes Region participated in an online learning course on Peace Leadership - primarily using WhatsApp as the learning tool. The learners hailed from 6 countries within the Great Lakes region: Uganda, Kenya, Tanzania, Rwanda, Burundi, and DRC.
Inspiration and content for the Great Lakes Peace Leadership for All program was drawn from the Peace Practice Alliance (PPA) training in peace leadership developed by the Euphrates Institute, an international peacebuilding organization and a Cooperation Circle (CC) of the United Religions Initiative (URI).
As enthusiastic participants in the Euphrates PPA virtual program, URI global staff and volunteers wanted to discover ways to offer the core of the course content and create heart-to-heart learning experiences to more members of the URI network. The Great Lakes region was the first to pilot this experience, with 20 CC members signing up to participate. 
How the Program was delivered: 
While the full Peace Practice Alliance course is 6 months, we took the core elements of each module and simplified it into 6 weeks. 
We worked with a local graphic designer to create beautiful infographics to accompany the course content, which were then shared via the course Whatsapp group at regular intervals. 
Each week there were prompts for discussion, links to videos, and further readings that participants could engage with and share their reflections with the group. 
The Four Modules included; Personal Peace, Interpersonal Peace, Community Peace, and Global Peace.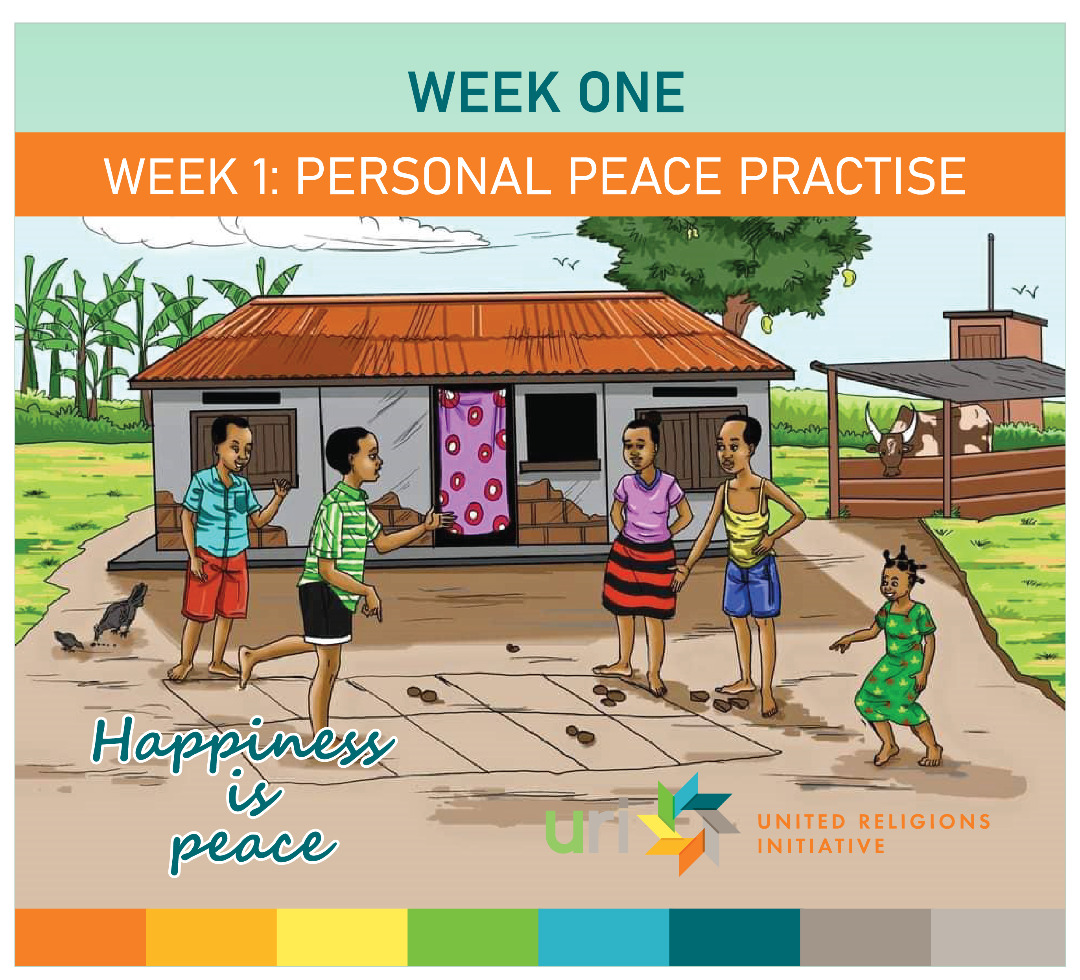 The Impact: 
The main aim of the project was to reach URI Community leaders who don't necessarily have easy access to the internet to participate in online learning courses that require heavy data usage, through platforms like Zoom. Therefore, by using Whatsapp, we could condense the learning content into more manageable amounts and reach URI members across various geographic boundaries. 
This project allowed us to bring together learners from different countries into one learning environment-virtually to learn and share experiences in their own contexts back home which was very helpful for cross-learning.
As a coordinating team of selected staff of URI, we had the opportunity to pilot this initiative and to inform future programming, especially in building the capacity of URI members in other thematic areas via online platforms.
"Whatsapp is typically used mostly for social networking and one would expect that the participants would not heed the course code of conduct but I was surprised by their level of professionalism and I must say they proved me wrong! We learned that, unlike zoom which may consume more data, and time and has internet connection limitations, the learners had the flexibility to respond to the course prompts at leisure but keep within the time frame for each module" reflects Nakyejwe May Mwanje, CC Liaison Officer for URI Great Lakes and Programme Coordinator of this initiative. 
The work of URI is to connect local grassroots communities who are working for peace, justice, and healing at a local level. By connecting with each other, local community groups feel supported and inspired by others around the world and this leads to possibilities of collaboration, skills sharing, and strengthening of the work being done at a local level. 
This project, funded by The Pollination Project, allowed the 20 participating members of the URI network from 6 different countries to talk and share together about their experiences and challenges as peace leaders in their communities. Many reflected on being inspired by the work of others and learning new insights to take back to serving their communities. 
"The most useful aspect for me were ideas spontaneously shared between participants and coordination as well as the materials sent for analysis and comments." - Sophie Barutwanayo, Women of Peace and Advocacy in Burundi CC, Burundi 
"This programme was so inspiring and enriching. Communication of global peace issues and lessons on inner peace is a very important element to the peacebuilding process and management." - Khadijah Omar, Pink Hijab CC, Tanzania
All participants who completed the ending survey indicated that when faced with a challenge as a peacebuilder, they now feel they have access to the support needed. 
We are so grateful to the Euphrates Institute and the Pollination Project, for all the support in making this project possible! 
But most of all congratulations to the 20 CC members who participated in this course, and the 10 peace leaders who received their certificates in completing all the course requirements. 
Please join us in watching this celebration video, which highlights the experiences and wisdom shared in the group: 
---
Author: Nakyejwe May Mwanje
CC Liaison Officer for URI Great Lakes and Programme Coordinator.