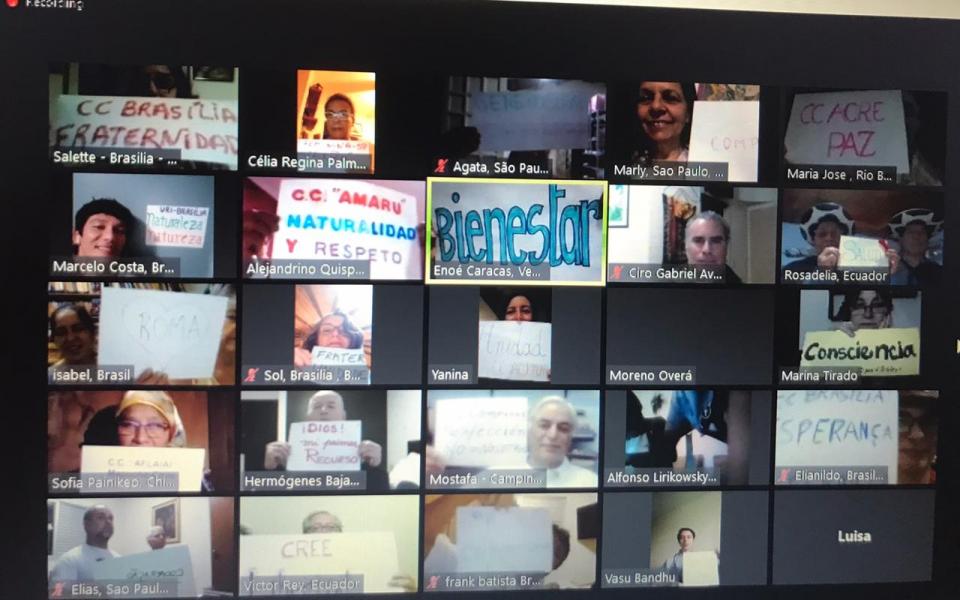 Zoom Call of all the URI Latin America & Caribbean Cooperation Circles and Regional Leader Team
Last Monday, April 6, 2020, within the framework of the celebration of the Golden Rule Day and attending to the physical distancing due to the Covid-19 pandemic, the members of our Cooperation Circles (URI member groups, or CCs) from the Latin American region participated in a Zoom call organized by the Regional Leadership Team: Global Councilors Salette Aquino, Sofía Painiqueo, and David Limo, the Regional Coordinator Enoé Texier, the Director of Support for CCs María Eugenia Crespo, and the Coordination Assistants Adriana Reyes and Ágata Brito.
This virtual meeting had 36 connected participants from the following Cooperation Circles: CC Misiones Unidas, CC Escuela de Amor, CC Unakita, CC MOPSyC, CC Yacu Yura, CC UNISOSES, CC Brasilia, CC ACRE, CC Latin American Musicians, CC Campinas, CC Sao Paulo, CC Feminine, CC Caminhos Da Terra, CC Aflaiai, CC CREE, CC Samay, CC Fraternity Interspiritual, CC Amaru, CC URI Lima, and CC For Dialogue. (See more about these groups in the links below this story.) They called in from 7 countries (Argentina, Brazil, Chile, Ecuador, Mexico, Peru, and Venezuela), some accompanied by their families and pets. They greeted each other and carried a sign with a word to share with the entire network.
The Regional Coordinator, Dra. Enoé Texier, started the call with the following words:
"We are here with our hearts, different Cooperation Circles from URI Latin America and the Caribbean. We work in different countries and communities, respecting our different spiritual traditions and united by the commitment to create cultures of peace, justice, and healing for Mother Earth and all living beings."
Dra. Enoé Texier continued: "Consistent with this mission, here we are together to share a message of love and hope with our brothers in the URI family and with all humanity, in these fateful moments in our planetary history. Each of our messages, collected in a word that each person displays on a poster, testifies to the richness of diversity in the unity of the great spirit - of that source of light that is showing us that more than "bad weather," we are in a great time of release."
"We also give to them a ritual song. Without being musicians or singers, we sing it from our souls to honor and recognize within us the sacredness of the four elements of nature: 'Earth is my Body, Water my Blood, Air my Breath and Fire my Spirit.' We connect as living beings with other living beings, to honor them, heal them, and heal us."
This meeting had a loving impact on all the members who participated, as it allowed us to share each other's feelings during this time of quarantine.
Please click the yellow arrows on either side of the photos below to see the slideshow.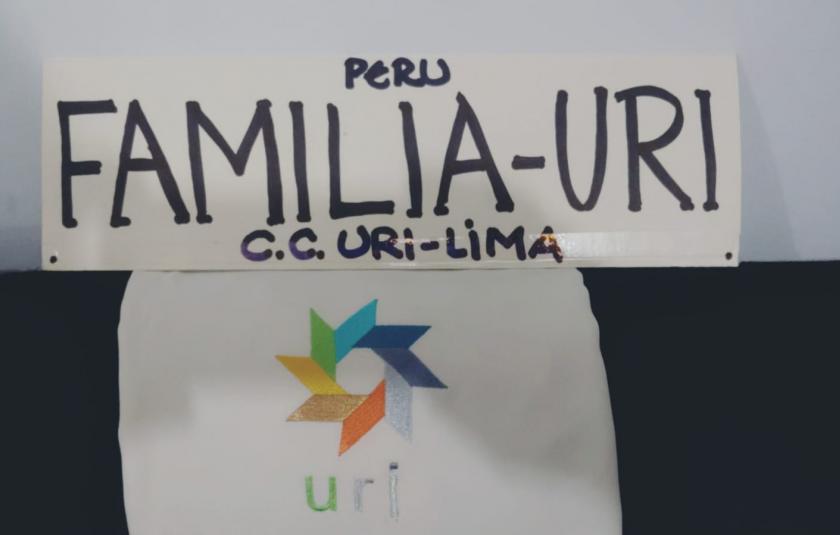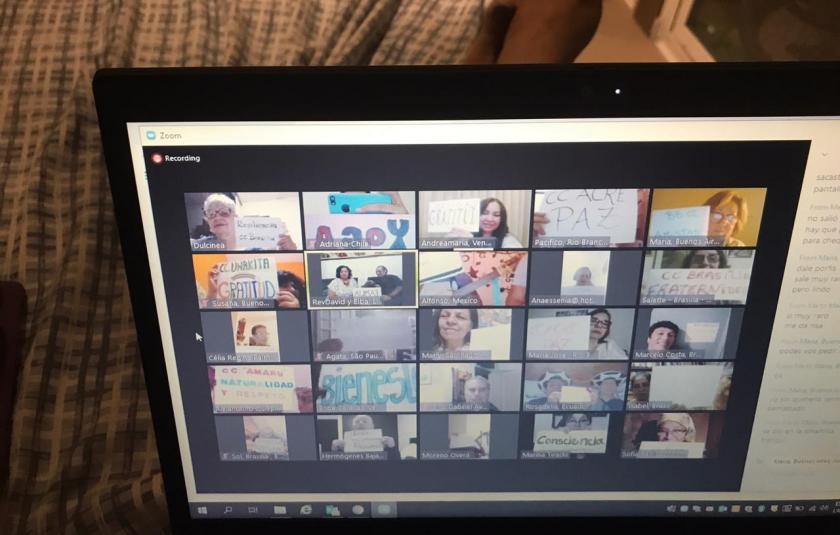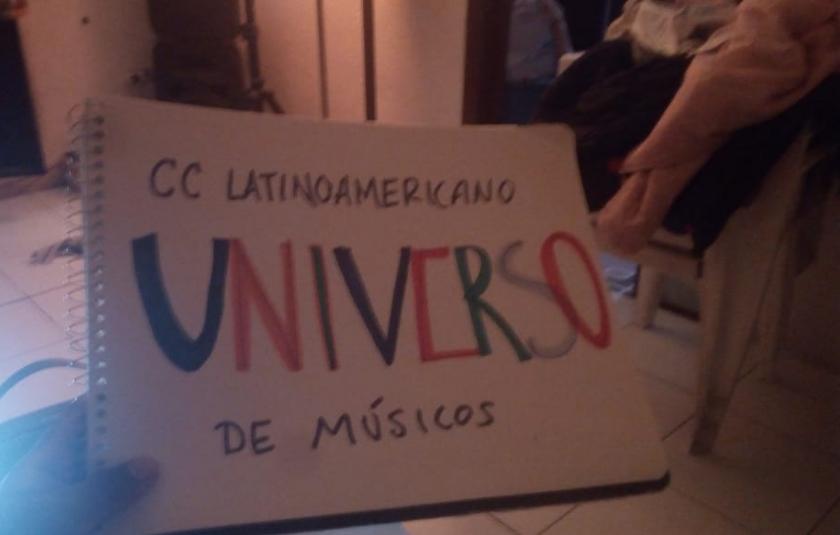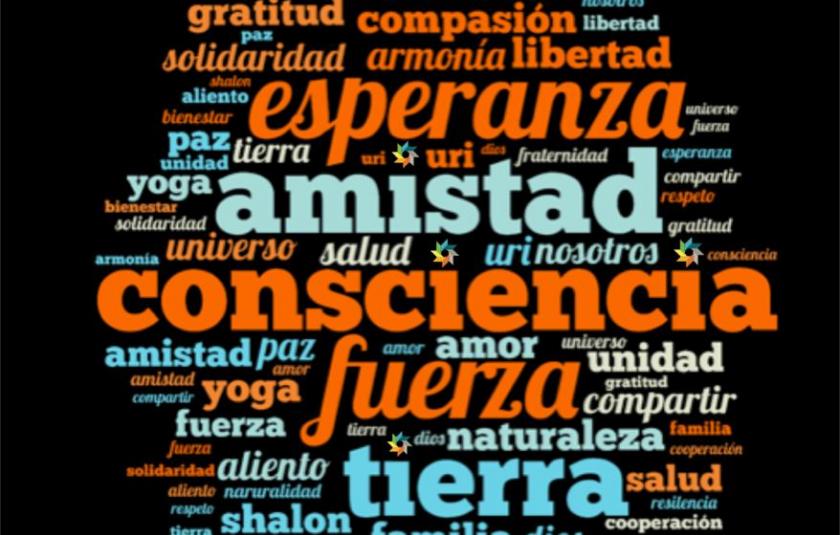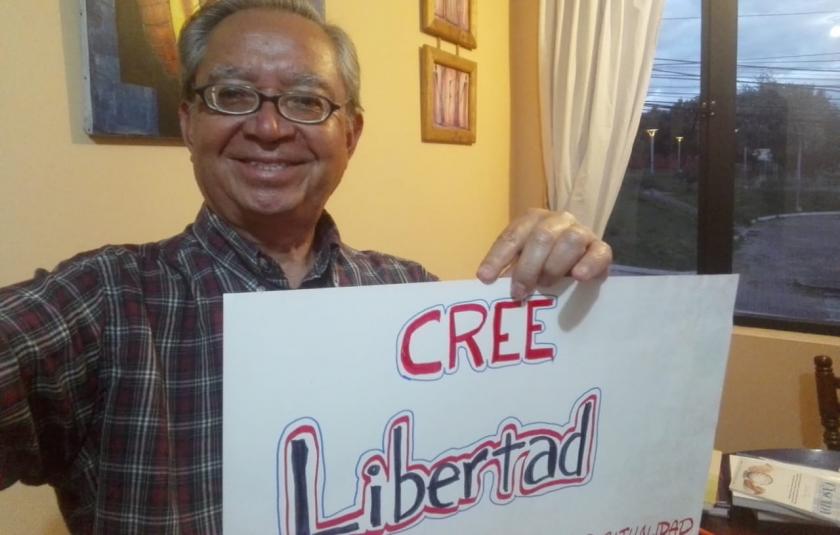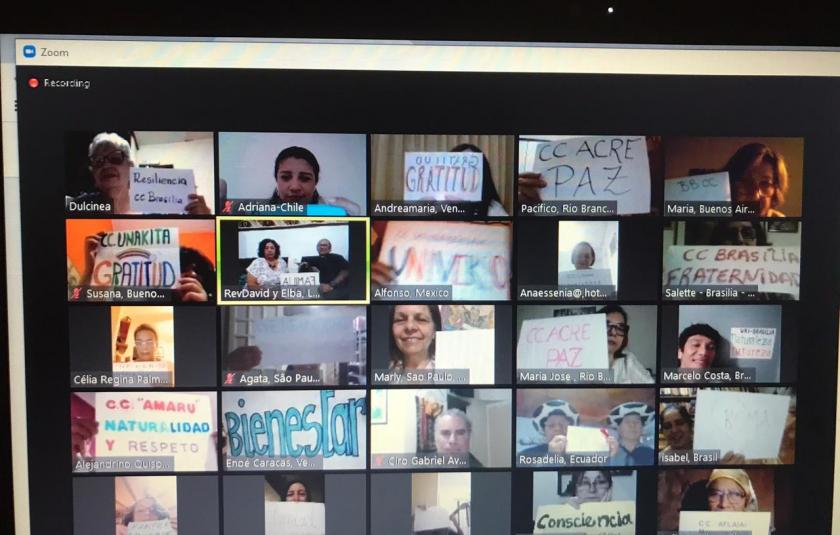 Cooperation Circles Involved