Please check back often - we will be adding URI Peace Day events as they come in! Submit yours here.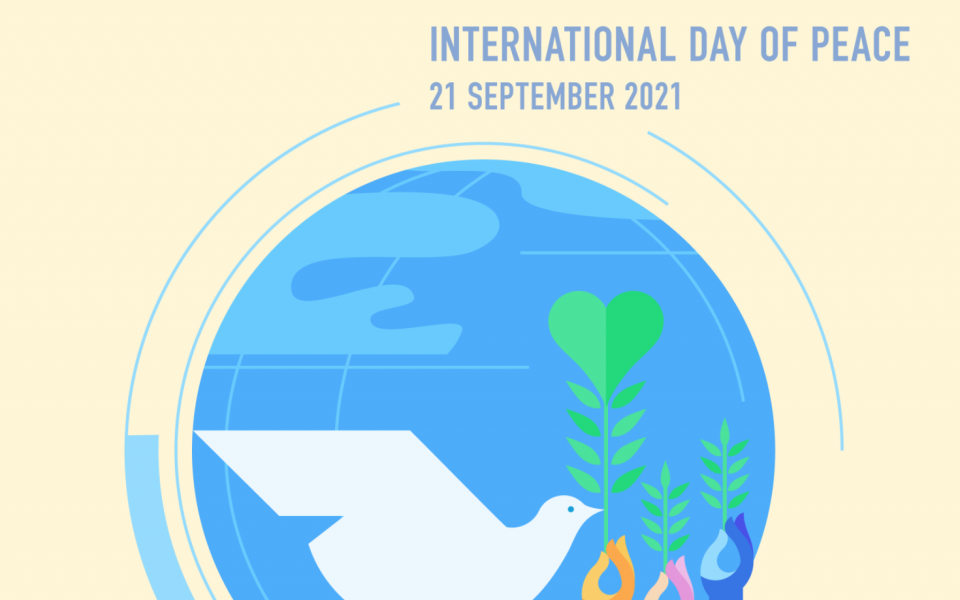 The International Day of Peace (IDP, or Peace Day), is designated by the United Nations on September 21 as a day devoted to strengthening the ideals of peace, both within and among all nations and peoples. Peace Day 2021's theme is: Recovering Better for an Equitable and Sustainable World. "Celebrate peace by standing up against acts of hate online and offline, and by spreading compassion, kindness, and hope in the face of the pandemic, and as we recover."
See photos and stories of how the global URI community celebrated the International Day of Peace this year.
Use these links to skip directly to celebrations from URI members, regional offices, and Cooperation Circles (CCs) in: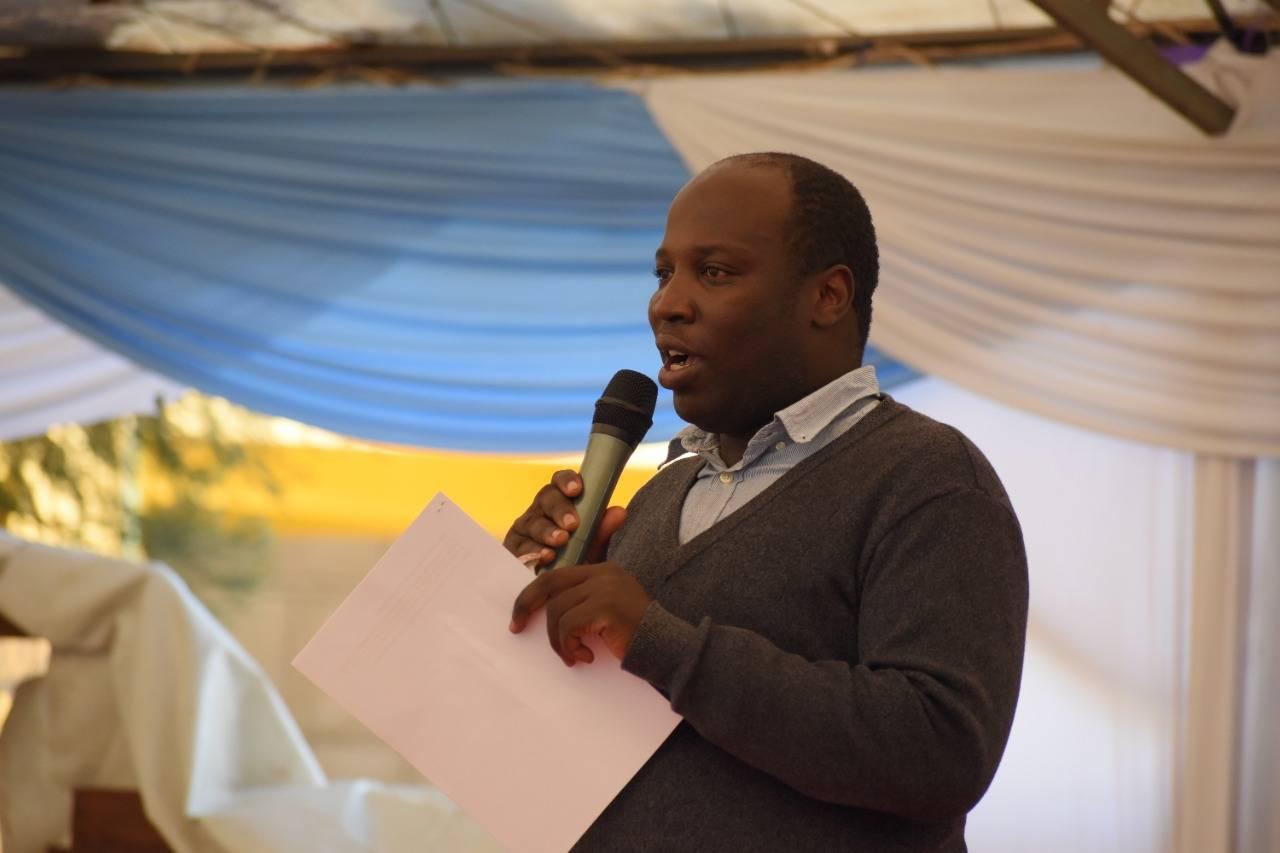 Undugu Family of HOPE's founding Director Br Edwin Amani
URI Cooperation Circle: Undugu Family of HOPE
Location: Nairobi, Kenya
As part of the build-up activities towards the Peace Day celebration, and together with other local organizations, we were glad to invite religious leaders, youth leaders, pressure groups leaders, women leaders, politicians, and local administration to a dialogue meeting. Key issues were discussed. Among them was the role each one will play to ensure we have peaceful elections in the coming 2022 general elections in Kibera and beyond. See more on our Facebook page.
See a wonderful dancing video from Undugu Family of HOPE for Peace Day.
---
URI Cooperation Circle: Taraba Muslims and Christian's consultative forum
Location: Jalingo, Taraba, Nigeria
Peace Day is a great day for our society and we see it as a day of freedom for human beings on earth. About 250 people will celebrate with us this year. See more activities on our Facebook page. 
---
URI Global Office: URI Africa
Location: Virtual
On Thursday, September 16, URI Africa, along with other regional faith-based organizations in Africa, are co-hosting a webinar entitled "The Nexus Between Climate Change, Faith and Science." Presenters include theologians, scientists, and respected colleagues from the Stockholm Environment Institute. The webinar happens at 2pm Nairobi time, on Thursday 16th of September via Zoom. International numbers are available.
---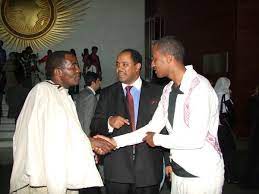 URI Cooperation Circle: Interfaith Peace-building Initiative
Location: Addis Ababa, Ethiopia
Interfaith Peace-building Initiative promotes an innovative values-based approach to peace building guided by the vision that all humankind belongs to one family. 
---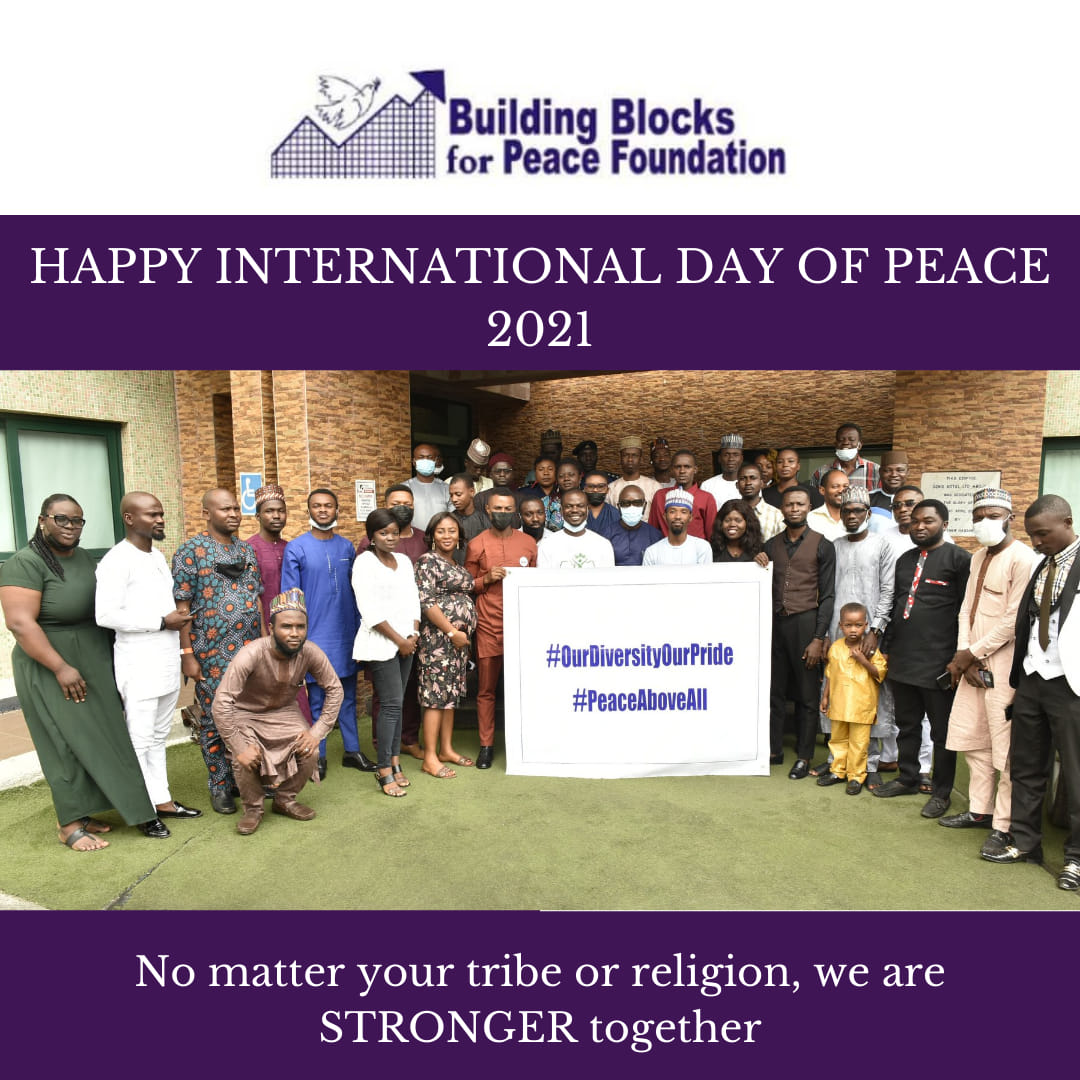 URI Cooperation Circle: Building Blocks for Peace Foundation
Location: Oyo, Nigeria
"Cultural differences should not separate us from each other, but rather cultural diversity brings a collective strength that can benefit all of humanity"
- Robert Alan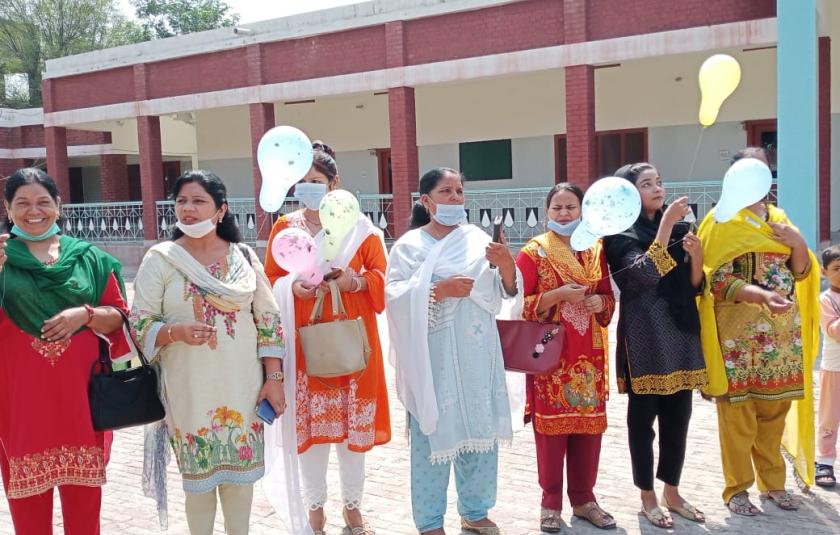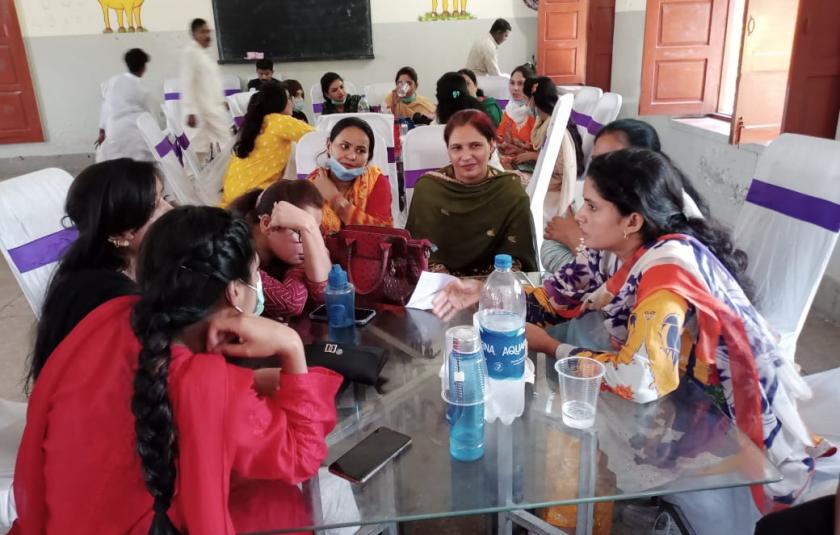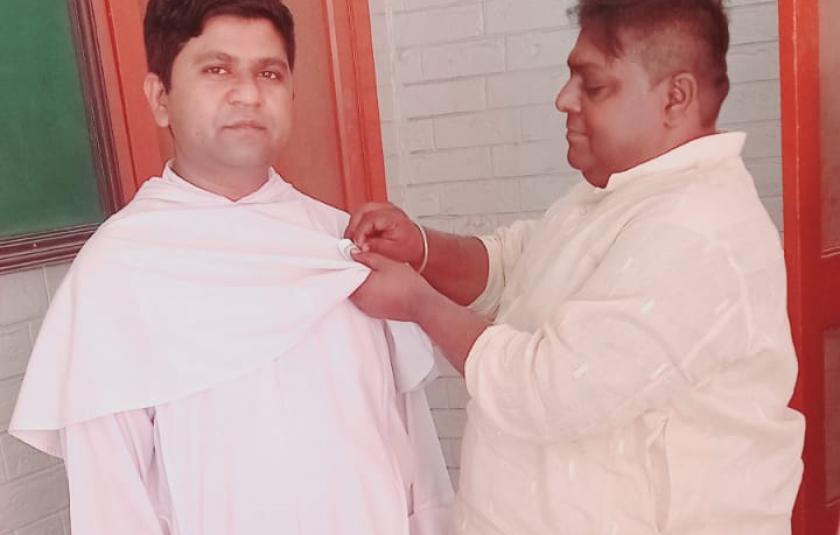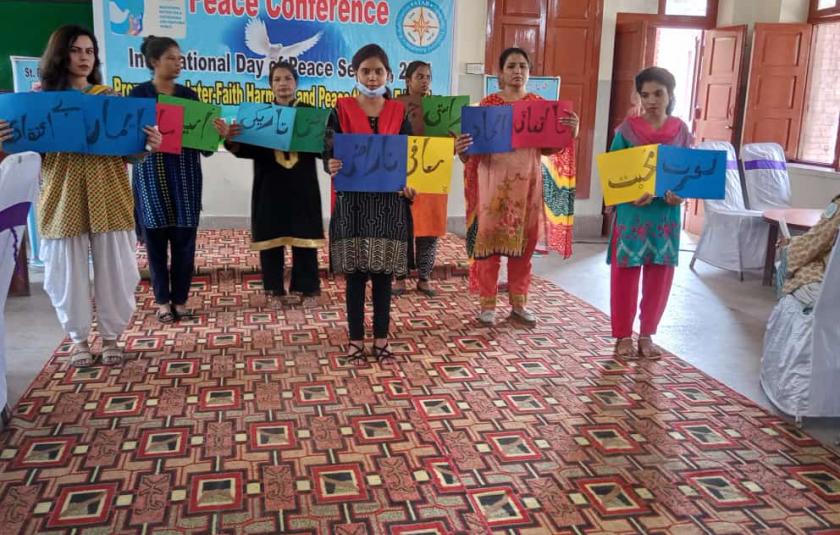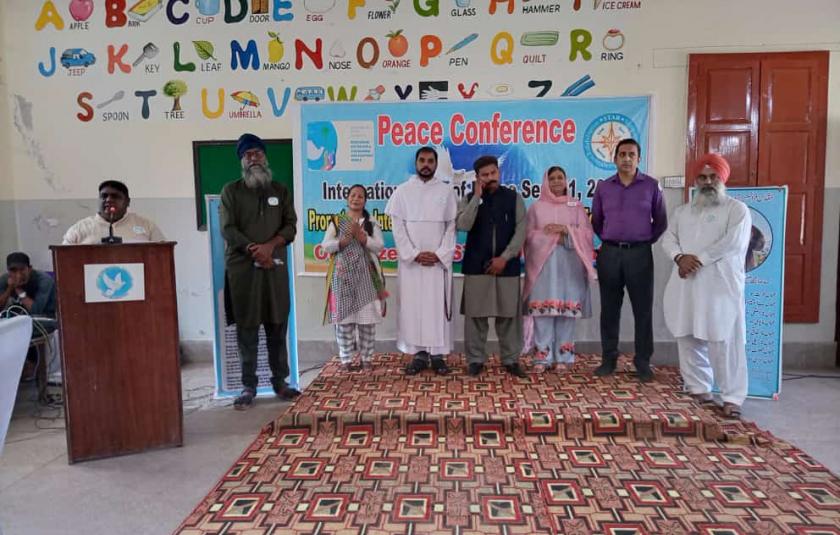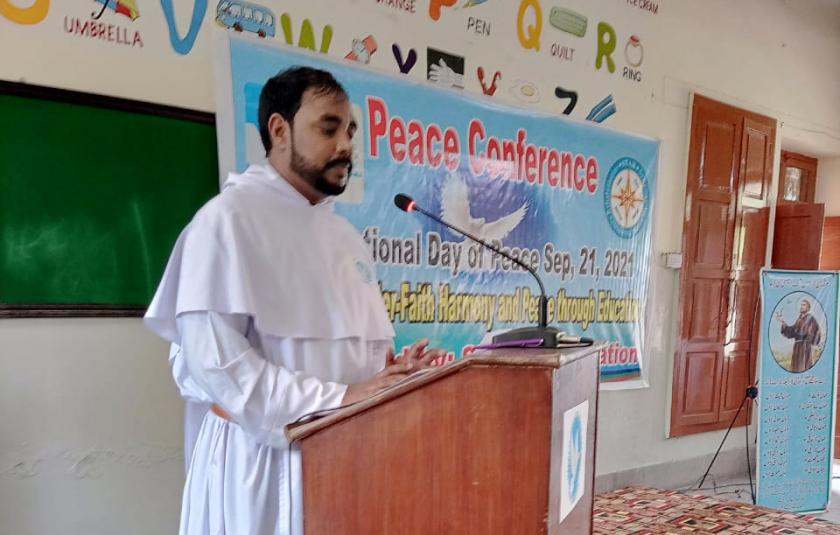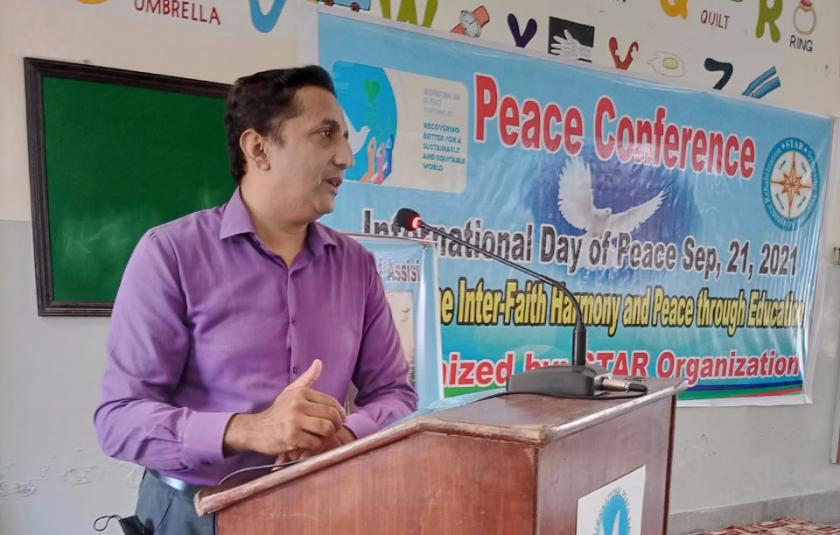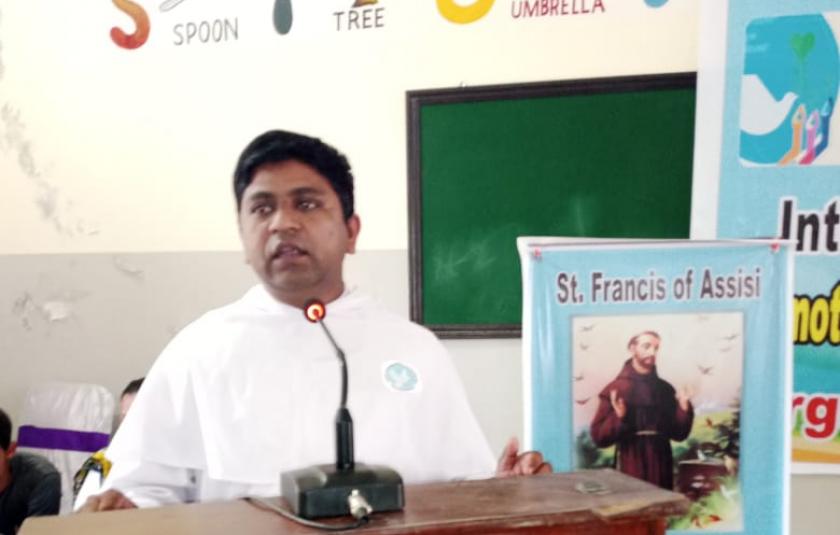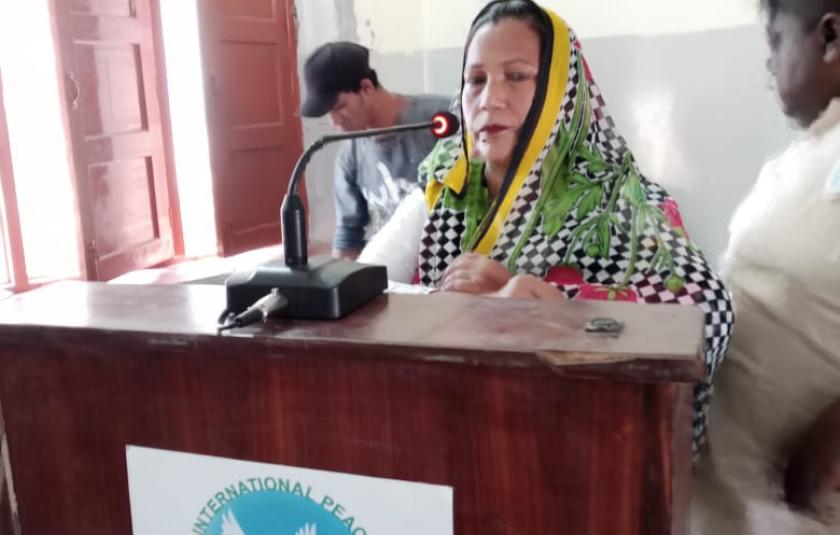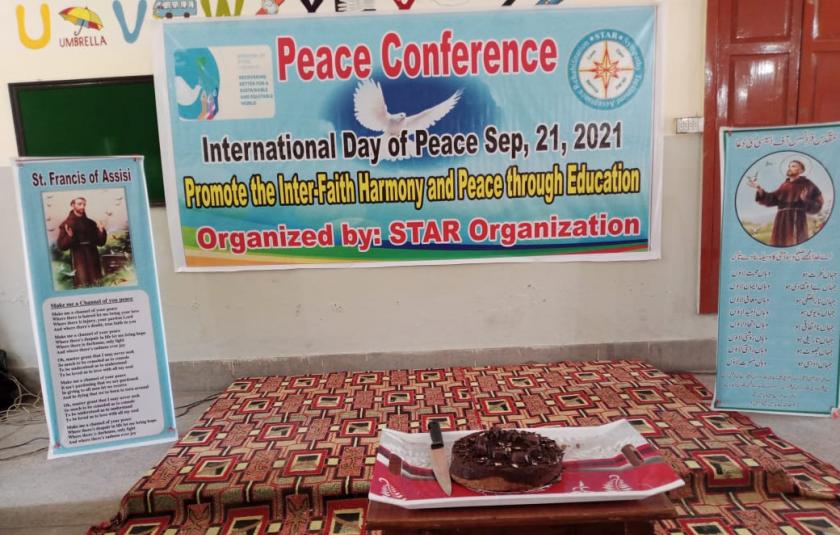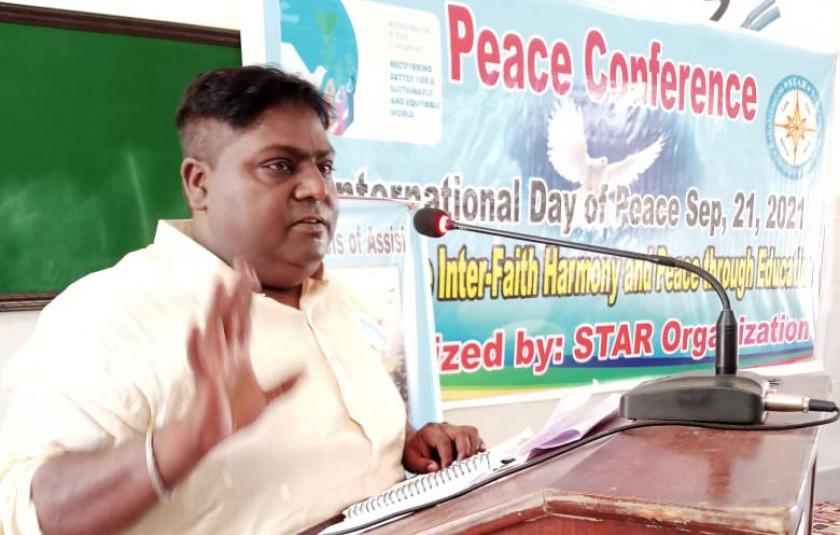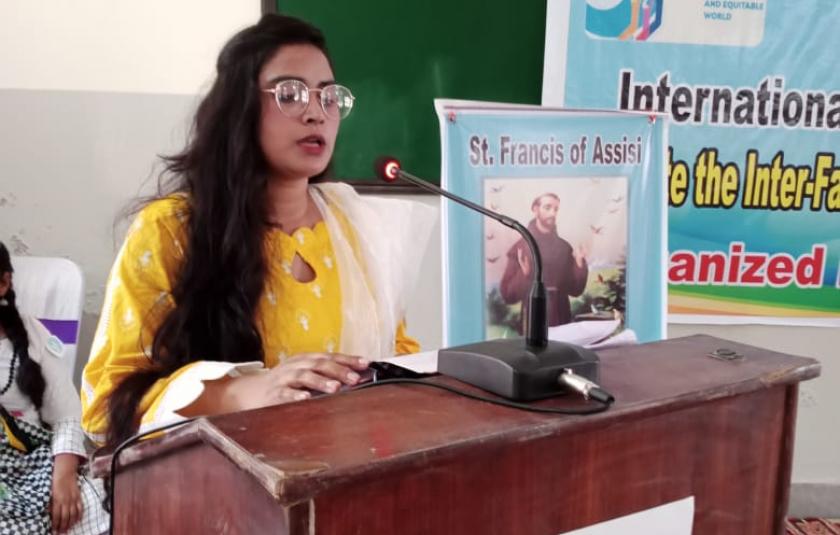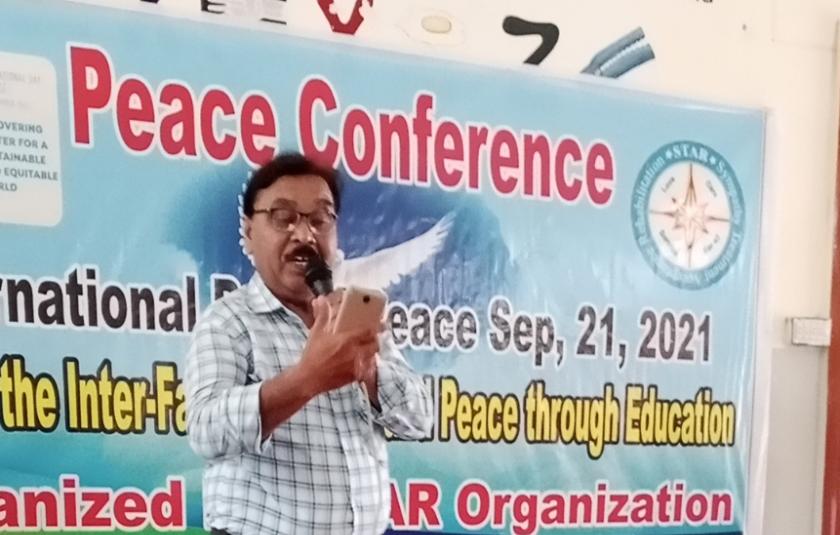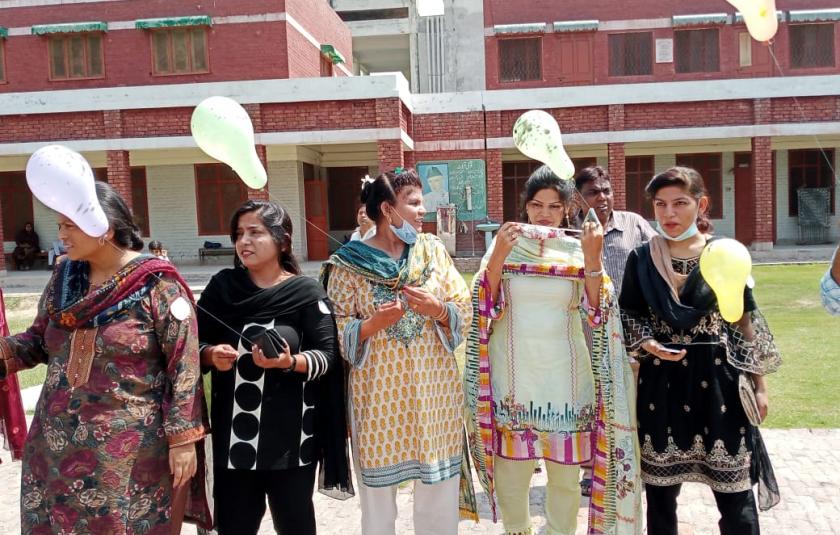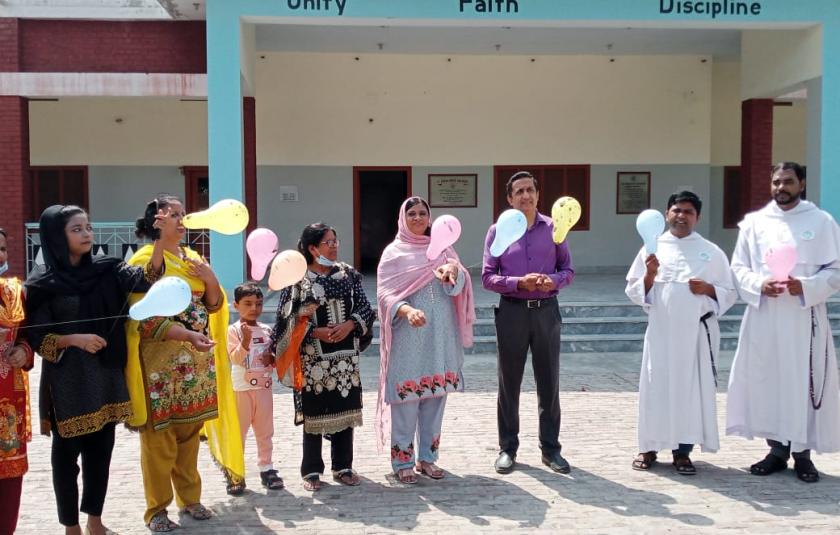 URI Cooperation Circle: STAR Organization
Location: Punjab, Pakistan
Peace and greetings (STAR CC URI) from Pakistan. Hope you are doing well and safe. STAR has conducted a Peace Conference with five school teachers to promote Inter-faith harmony and a culture of peace. We pray for peace. God bless you.
See photos in the slide show above. Click the arrows to move through the photos.
---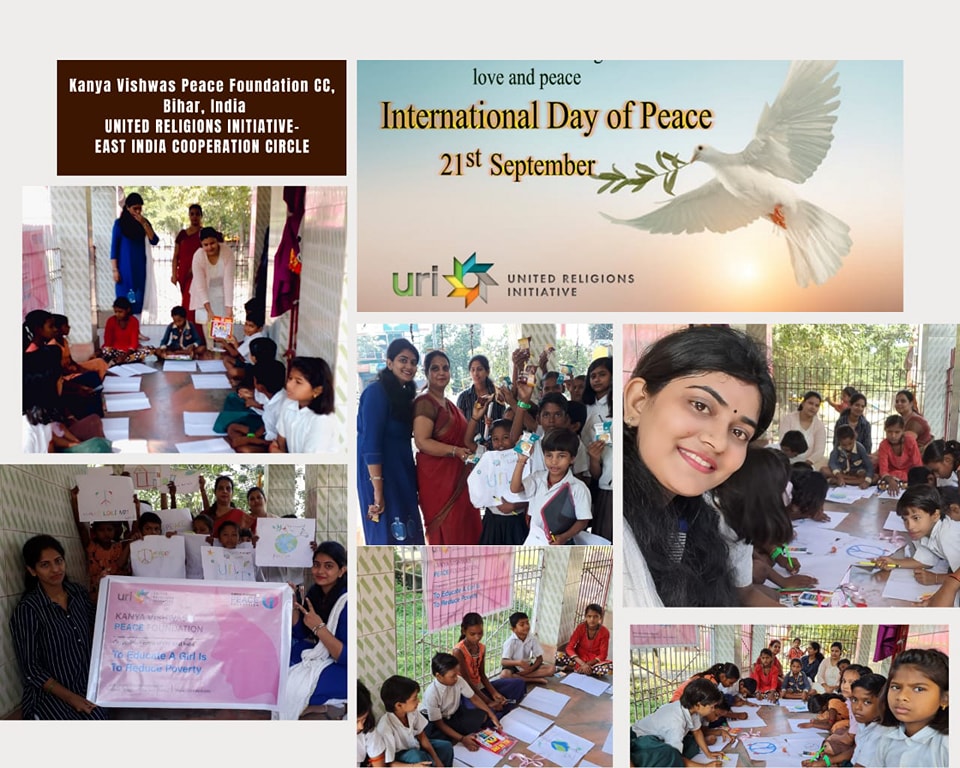 URI Cooperation Circle: Kanya Vishwas Peace Foundation
Location: Bhagalpur, Bihar, India
On the occasion of International Day of Peace, Kanya Vishwas Peace Foundation CC organized a painting competition for the children on the theme"Peace and Environment". As a gift, they were given things related to their studies and painting. All the children painted very well and had a lot of fun. See more on Facebook.
---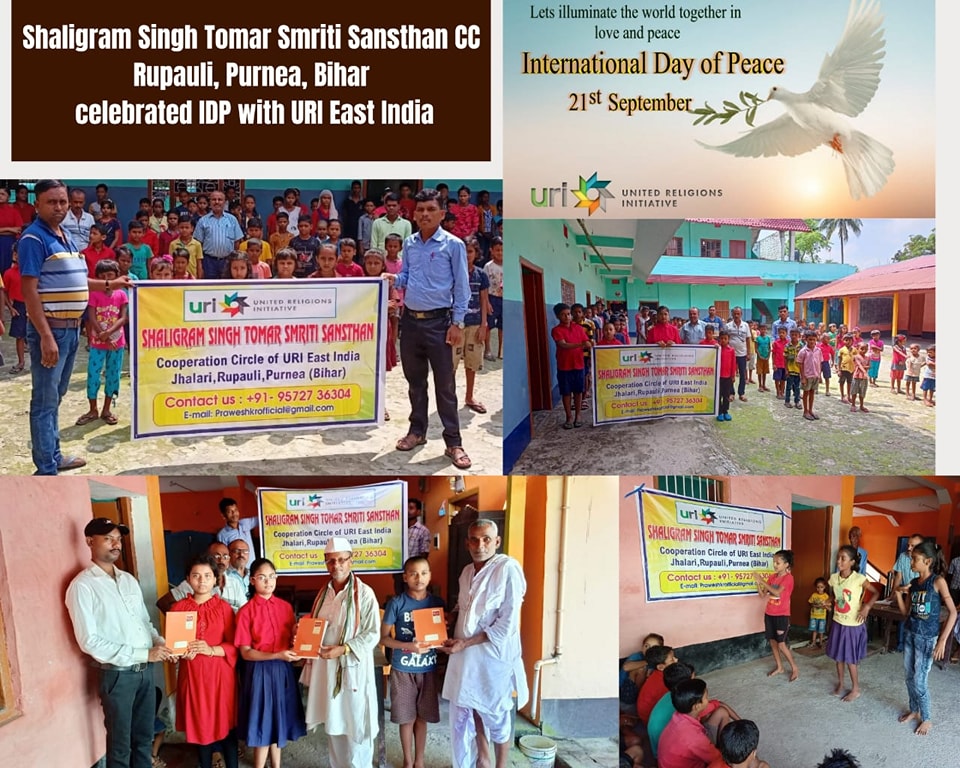 URI Cooperation Circle: Shaligram Singh Tomar Smriti Sansthan
Location: Purnea, Bihar, India
Shaligram Singh Tomar Smriti Sansthaan CC celebrated International Day of Peace with Parade, Dancing and Singing competition among the students of the school. Food packets were distributed among the children. Guests and parents had also gathered for the event. See more on Facebook.
---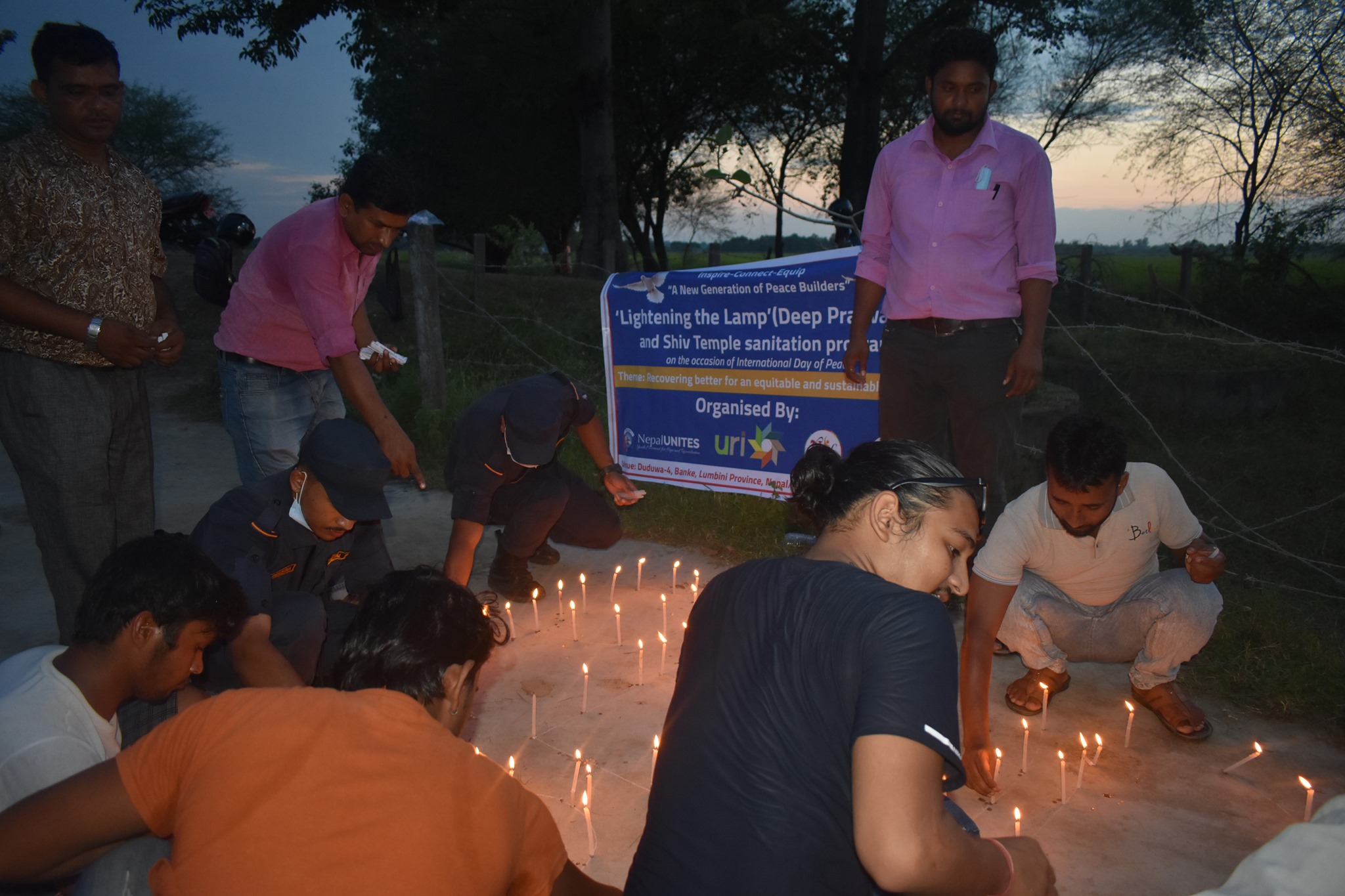 URI Cooperation Circle: Nepal Unites
Location: Kathmandu, Bagmati, Nepal
International Day of Peace celebrated in Duduwa, Banke
International Day of Peace has been celebrated in Duduwa village of Banke which is located in Lumbini Province mid-western part of Nepal. On the occasion of International Day of Peace celebrated by 'lightening the lamp'(Deep Prajwalan) and Panchmukhi Shiva Temple sanitation program jointly organized by Nepal Unites, Nepal Youth Council - Lumbini Province, Genteel Society Nepal, and United Religions Initiative at Rapti Bridge in Duduwa rural municipality ward no. 4 of Banke District. See more on Facebook.
Read a detailed report and see more photos here.
---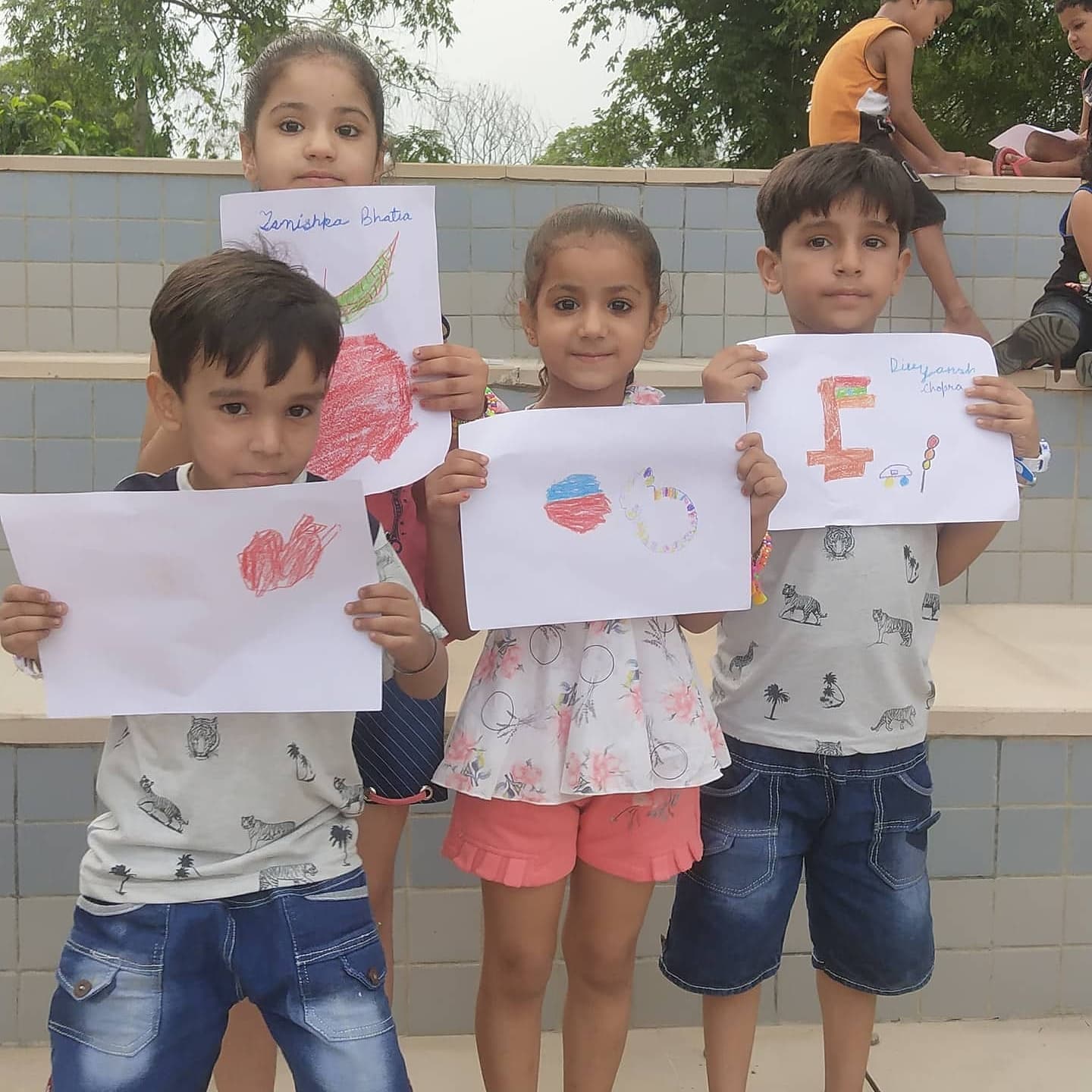 URI Cooperation Circle: Golden Way Peace Foundation
Location: N.I.T Faridabad, Hargano, India
On the occasion of World Peace Day, I wish that there is just peace and happiness in this world so that we have a better and happier place to live. International Peace Day reminds us that no matter how busy we are but we must always do our little bit to bring peace in our lives and lives of those around us….. Best wishes on International Peace Day to you!!!
We can never obtain peace in the outer world until we make peace with ourselves" - Dalai Lama
---
URI Cooperation Circle: Pipal Tree Circle
Location: Bangalore, India
Pipal Tree has dedicated the whole year as a year for interfaith harmony and peace. We have just finished one national workshop and will hold two more this year. We are working closely with URI and Dr. Raju to carry out these programmes.
---
URI Regional Office: URI South India and Sri Lanka
Location: Kottarakkara, India 
As part of IDP and UN International Day of Non-Violence, we have adopted a new program—The Greening of the city of Kottarakkara.  Different CCs will join together to visit around 100 houses and plant trees in those houses. We will continue this practice on all IDP days, so that the project will be ongoing and the greening city program will continue.  This will be in line with our "Bamboo Project", which we initiated a few years ago as part of the Save the Rivers campaign. We will invite all CCs and partner organisations to join hands to widen the scope so as to reach more areas in future.
---
URI Cooperation Circle: Siddhartha Social Foundation
Location: Mumbai, Maharashtra,  India
We are planning to organise one program with community people, like Bhai Chara, and give equal respect to everyone. We are also planning a distribution of necessary supplies. We anticipate the participation of 10 volunteers, 5 guests, and 50 other participants.
---
URI Regional Office: URI South India and Sri Lanka
Location: Pulamon, Kerala, India 
In honor of Peace Day, we will be hosting an event teaching elocution for students, related to world peace. About 100 participants are expected.
---
URI Cooperation Circle: Dwarka Peace Society 
Location: Delhi, India
For the International Day of Peace 2021, we are hosting a drawing competition on peace. About 30 participants are expected.
---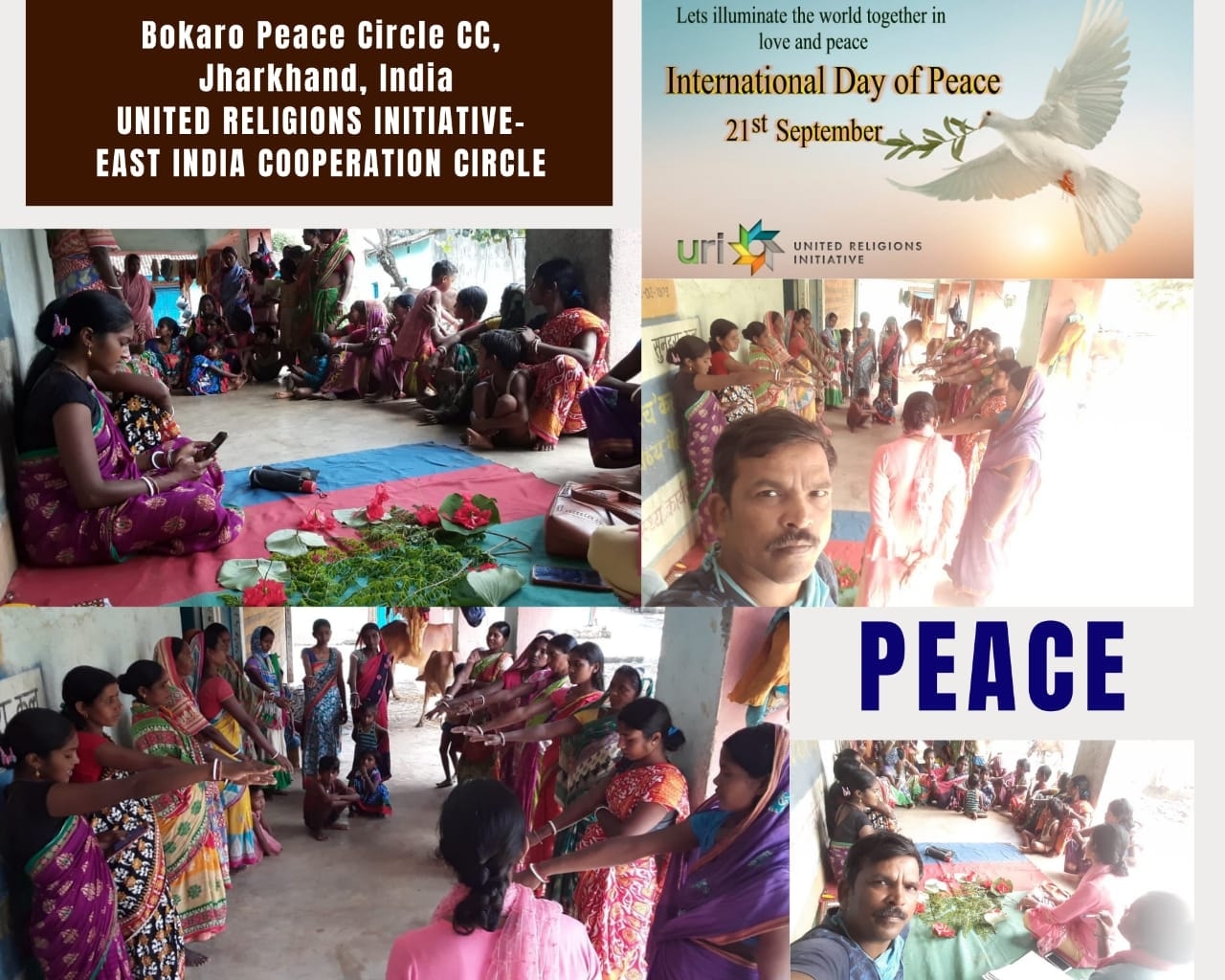 URI Cooperation Circle: Bokaro Peace Circle CC
Location: Bokaro, Jharkhand, India
Bokaro Peace Circle CC, based in Jharkhand, celebrated International Peace Day in their office in Tamad, Ranchi. They started their training on Women Leadership and Nutrition by making them take a Peace Pledge as well as explaining the importance of the day to all them.
---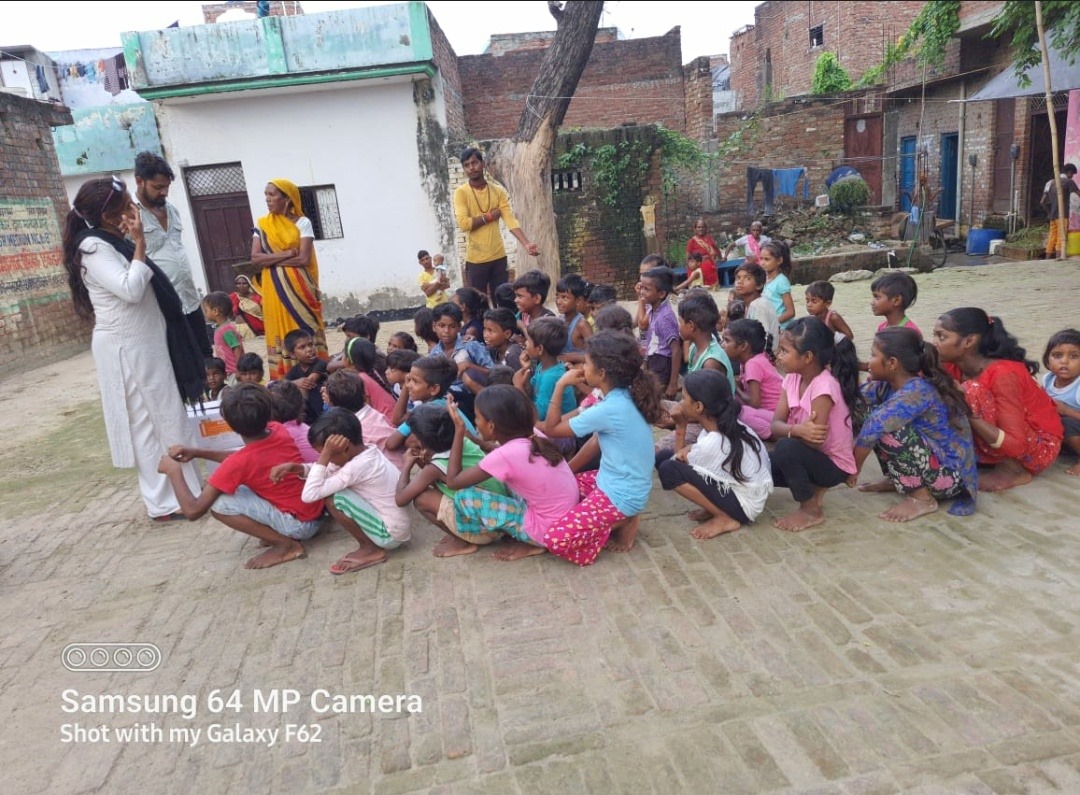 URI Cooperation Circle: Sarvodaya Bundelkhand
Location: Uttar Pradesh, India
Samgrah Vikas joined hands with Sarvodaya Bundelkhand to share the message of peace this International Day of Peace. The event was inaugrated with the Sarva Dharma prayer and was followed by a speech sharing URI's and Samgrah Vikas's objective of world peace and harmony. Finally the event ended with lighting of candles for peace.
We are glad to see all the young children learning about peace and harmony and actively participating! See more on the Facebook post.
---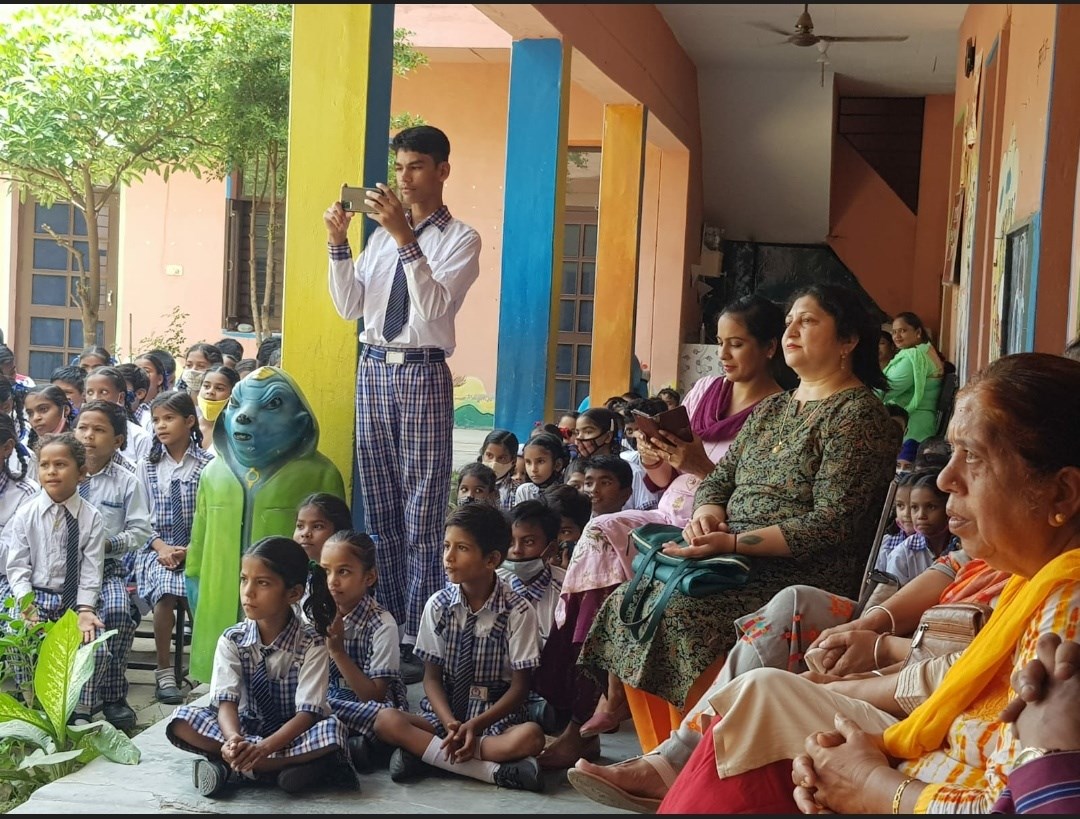 URI Cooperation Circle: Patiala CC
Location: Patiala, Punjab, India
Patiala CC got together with children from the Soni Public School to celebrate the special occasion of International Day of Peace. The children presented an astounding performance as Bharat Ma and it's citizens. The act symbolised the commitment and dedication of people towards their country. We are sure the performances by the children were truly enthralling!
See more in the Facebook post.
---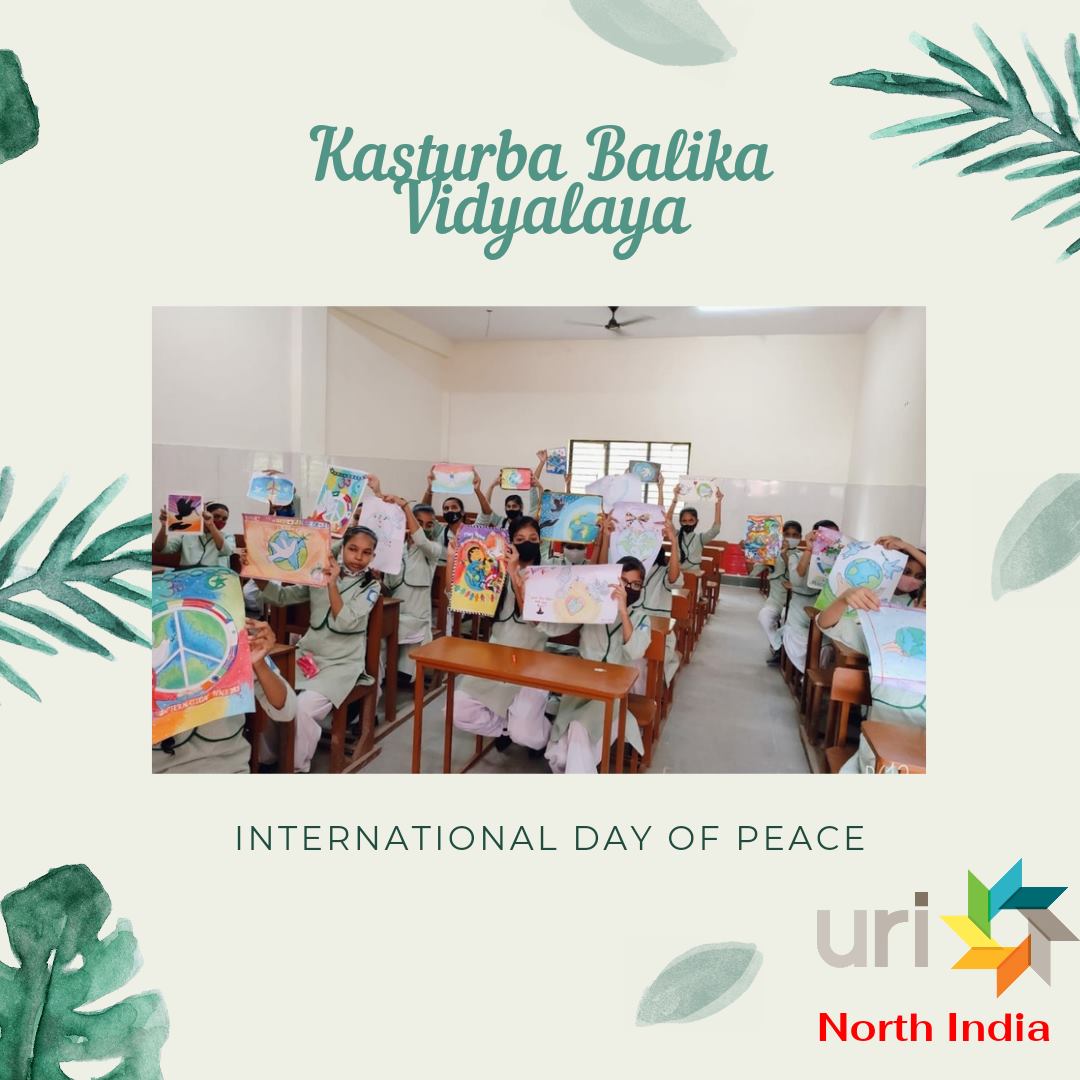 URI Cooperation Circle: Kasturba Balika Vidyalaya CC
Location: New Delhi, India
On the special occassion of International Day of Peace, Kasturba Balika Vidyalaya held a drawing competition with the theme of peace & harmony. Nearly 30 students participated in the event. They also held an intergenerational peace dialogue, along with a candle light March for peace, shanti path and shanti geet to reiterate the Gandhian values of peace. The event also had the URI North India's LO, Tanya Sablok, in attendance.
We truly appreciate their efforts of sharing the message of peace.
Photo courtesy- Friends Media Vision
---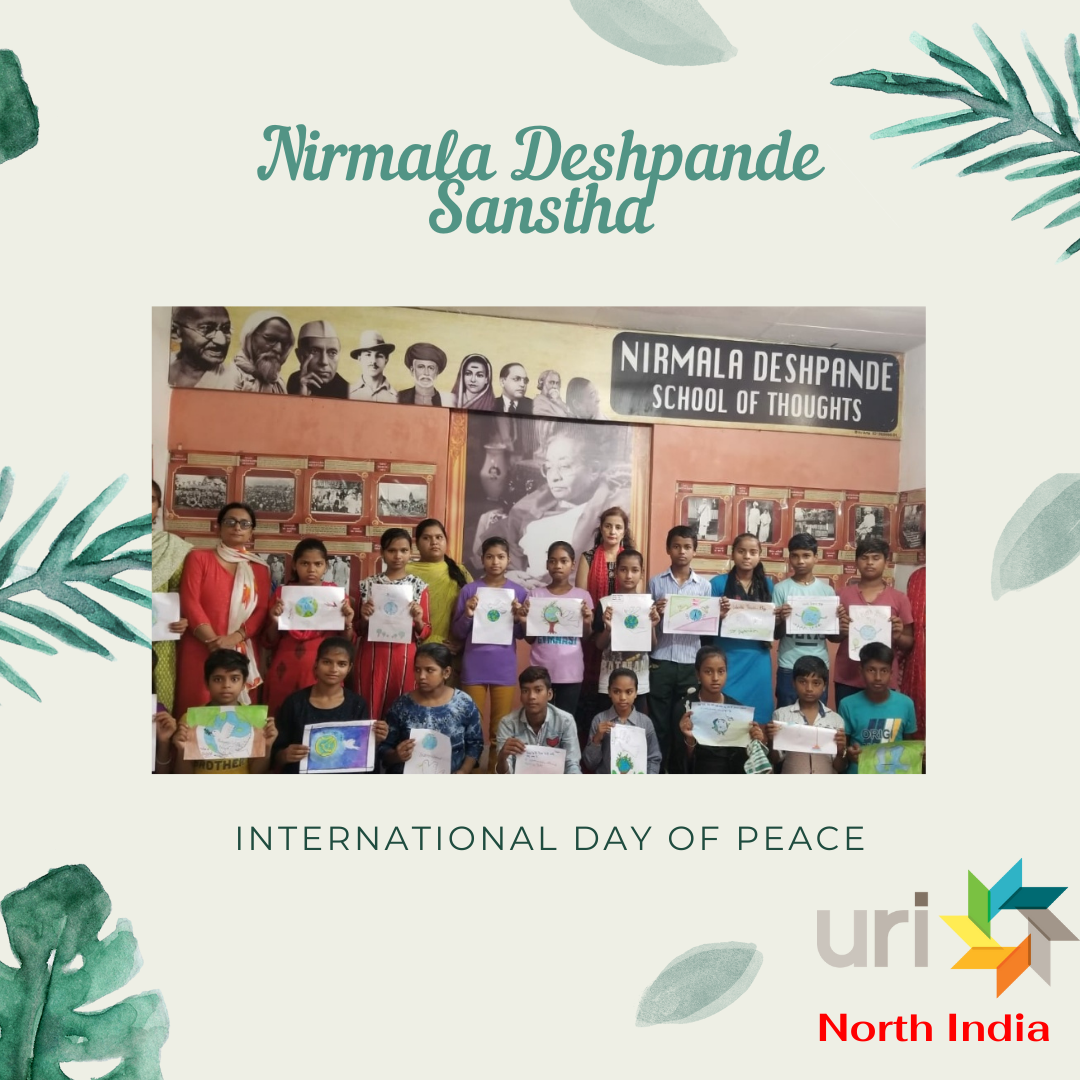 URI Cooperation Circle: Nirmala Deshpande Sansthan, Panipat
Location: Panipat, Haryana, India
Nirmala Deshpande Sanstha's Hali Apna School invited social activist Payal and organised a drawing and poetry competiton to celebrate International Day of Peace. They also reiterated India's belief in peace by sharing the words of Gautam Buddha and India's freedom fighters such as Mahatma Gandhi, Jawaharlal Nehru.
Through the event they shed a light to the future, present and past of India's relationship with peace.
See more in the Facebook post.
---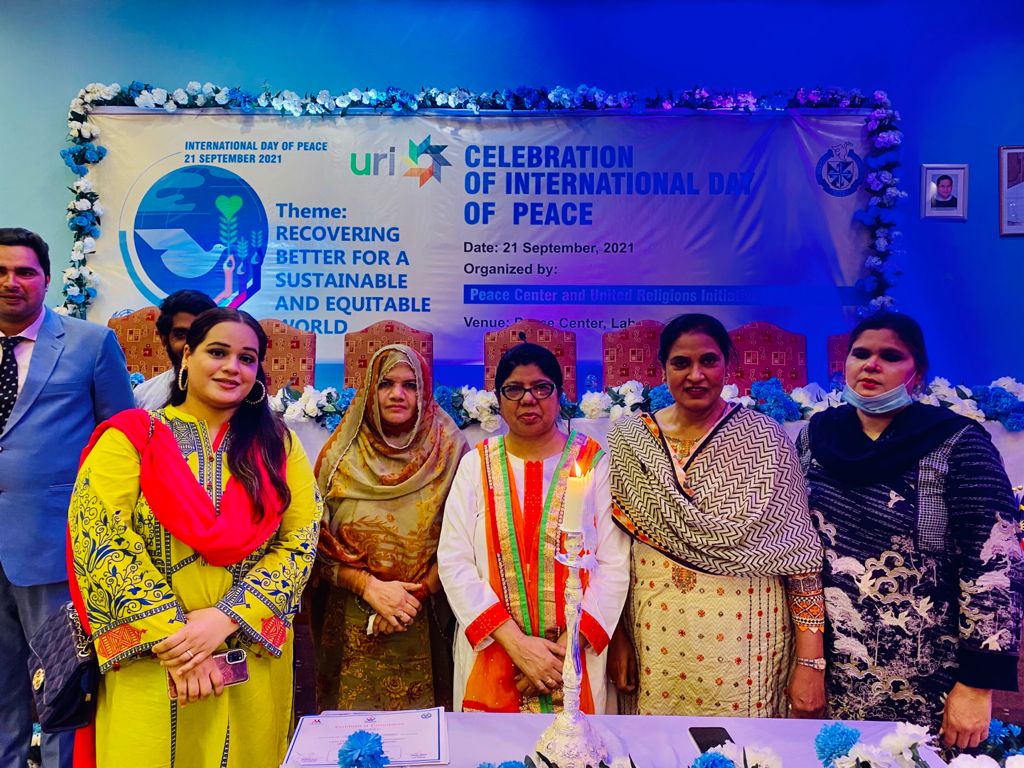 URI Region: Pakistan
URI women in Pakistan share this photo for Peace Day 2021.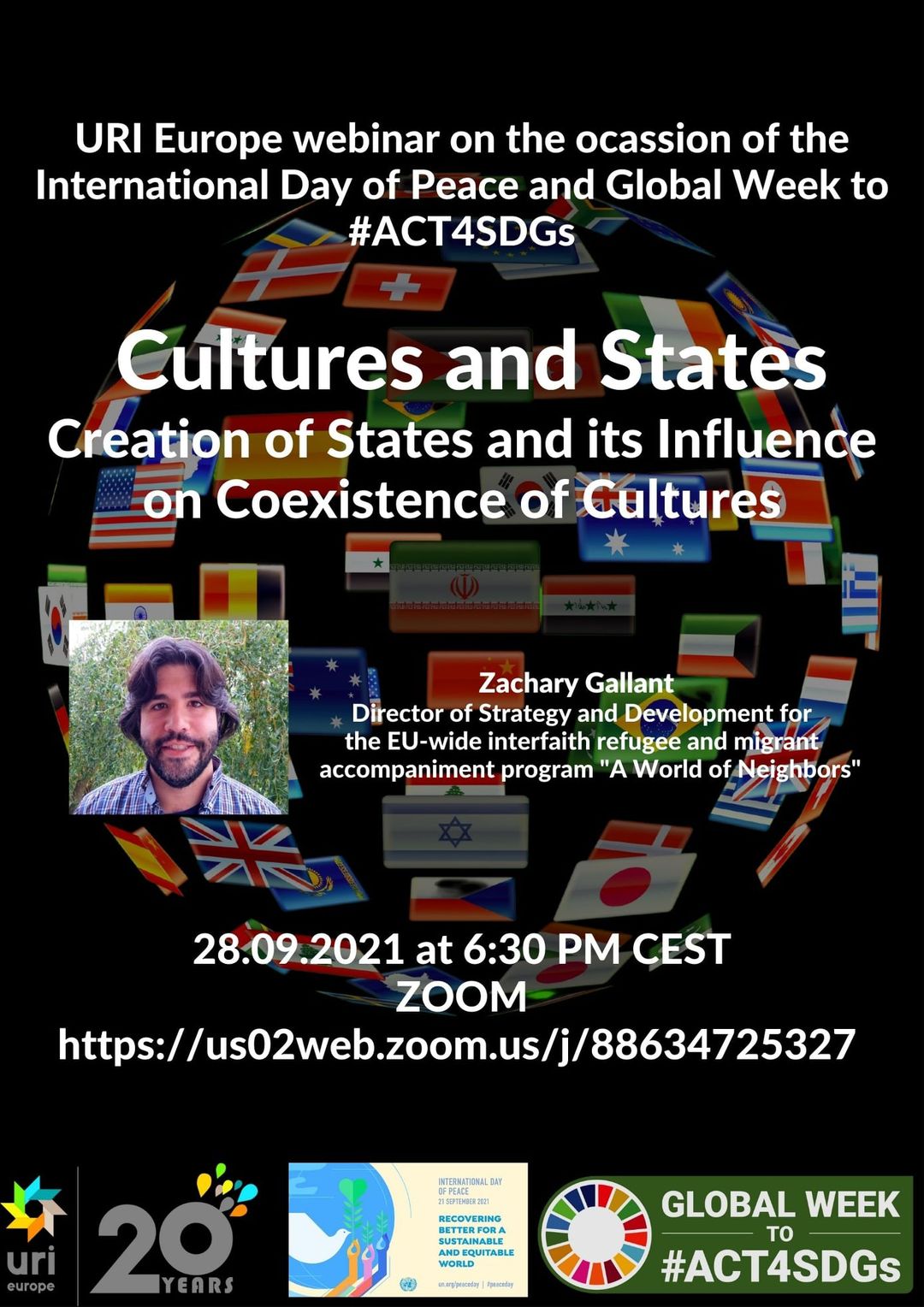 URI Regional Office: URI Europe
Location: Virtual
URI Europe invites you to a webinar on the occasion of the International Day of Peace and the Global Week to act for the UN Sustainable Development Goals #ACT4SDGs
---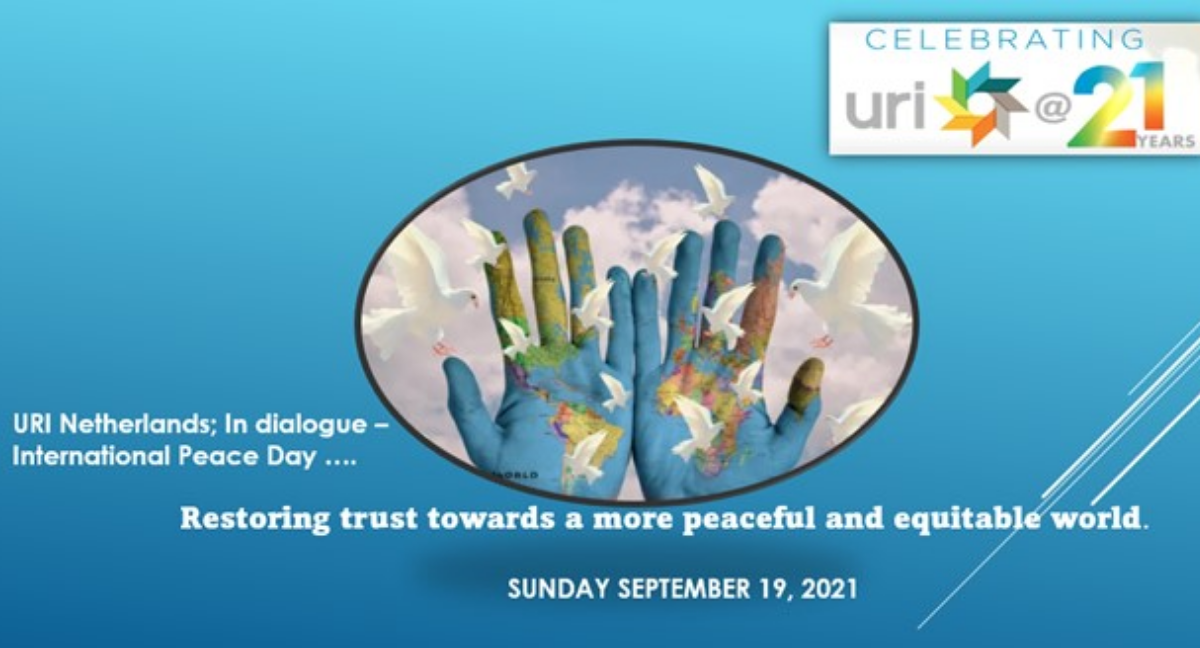 URI Cooperation Circle: URI Netherlands CC
Location: The Netherlands
URI Netherlands in dialogue - Celebrating International Day of Peace
10:00am PDT | 1:00pm EDT | 5:00pm GMT
Sponsored by URI Netherlands, a URI member group. We invite you to join the efforts of the United Nations family as we focus on recovering better for a more equitable and peaceful world. Today we will be looking at the theme 'TRUST'. How can we create trust between ourselves and those who are different? This evening we will look at how we can restore trust and work towards a more peaceful and equitable world.
---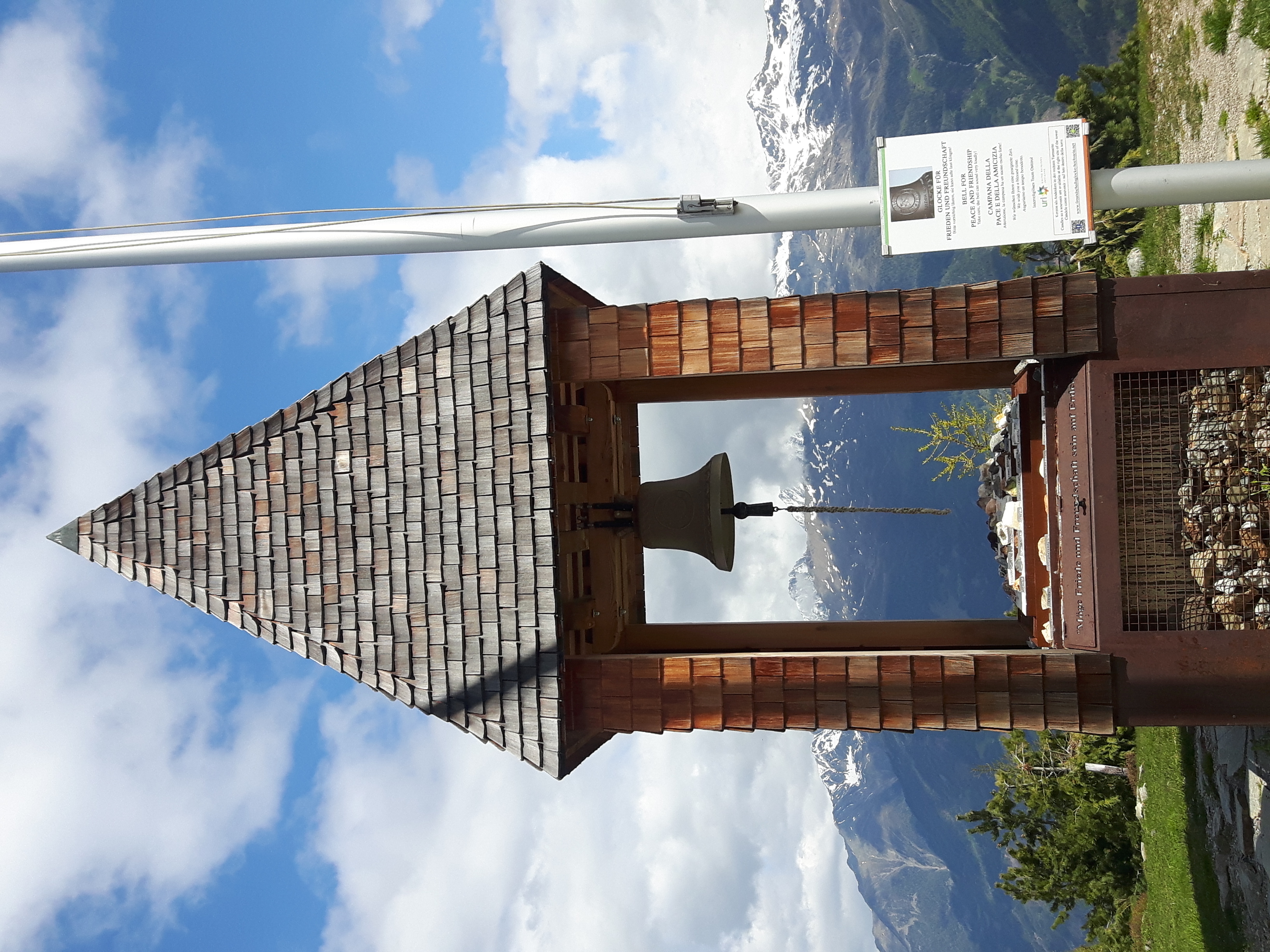 URI Cooperation Circle: URI CC Lienz/Austria
Location: Lienz, Tyrol, Austria
We will ring the "Bell for Peace and Friendship" on top of a mountain. Learn more here.
---
LATIN AMERICA AND THE CARIBBEAN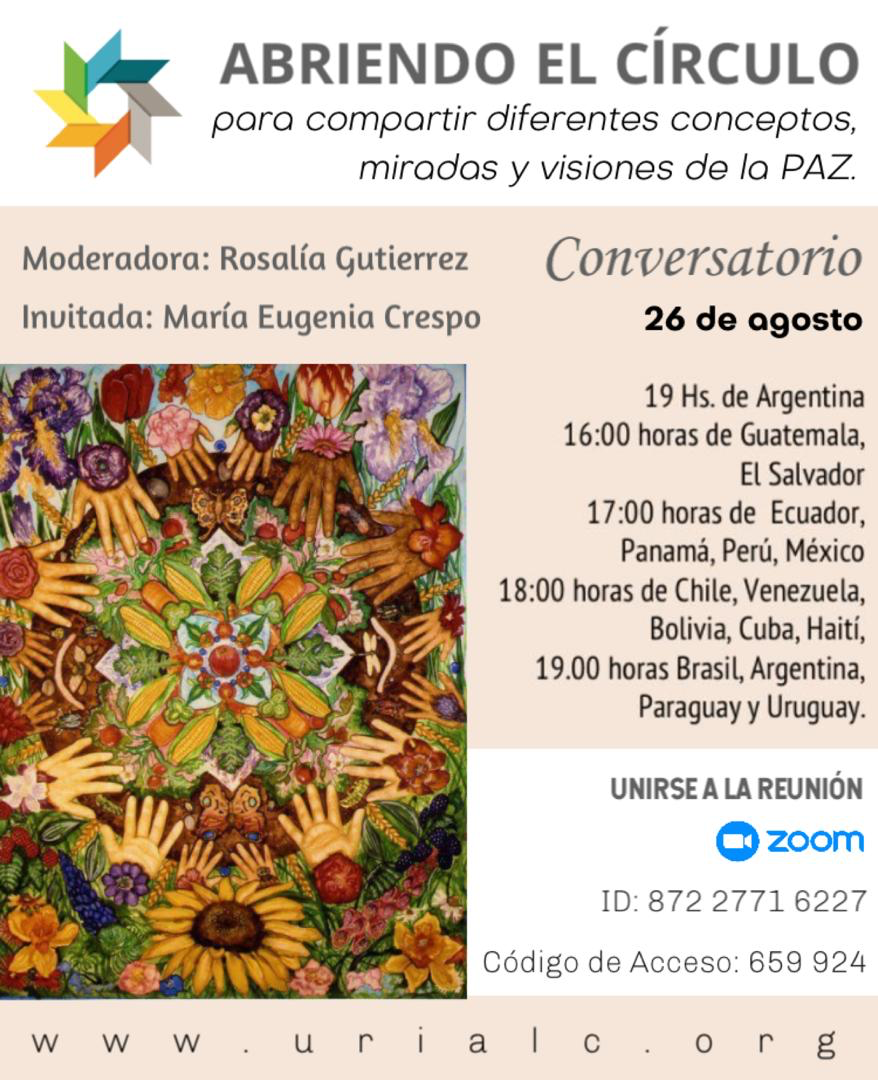 Participants: URI Latin America & the Caribbean
Location: Virtual
As part of a cycle called "Opening the Circle", Rosalía Gutiérrez, a URI member supporting bridge-building between Indigenous and non-Indigenous people in Latin America and moderator of a series of webinars to engage the community of URI Cooperation Circles and the general public in constructive conversations, called for a discussion on the concept of Peace. Inviting María Crespo, URI Director of Cooperation Circle Support, as a guest, the event opened a space for an exchange about different concepts, views, and ideas about Peace to prepare the community for the Celebration of the International Day of Peace.
This was Rosalía´s call for participation:
It is known that given the context of each Culture, Religion and Spiritual Expressions, Peace has different conceptions and interpretations of what it means to live or be in Peace. Our region has that valuable diversity of ways of thinking about Peace. The question is, how do we build Peace, with these different views and interpretations? What concept do we mean when we speak of Peace? How do we propose to the members of our Circle the work for Peace? In the Indigenous Peoples there is the term Peace?
In the region we have researchers, philosophers, writers, artists, religious, leaders and women leaders, who have deepened this issue to provide answers to their environment. That is why it seemed appropriate for us to take some time to talk about LA PAZ. This time our guest is: María Eugenia Crespo, who has a long career at URI. She is also one of the founders of URI, Ex-Regional Coordinator, current Director of CC Support of URI Global, and above all, friend, partner, and sister.
---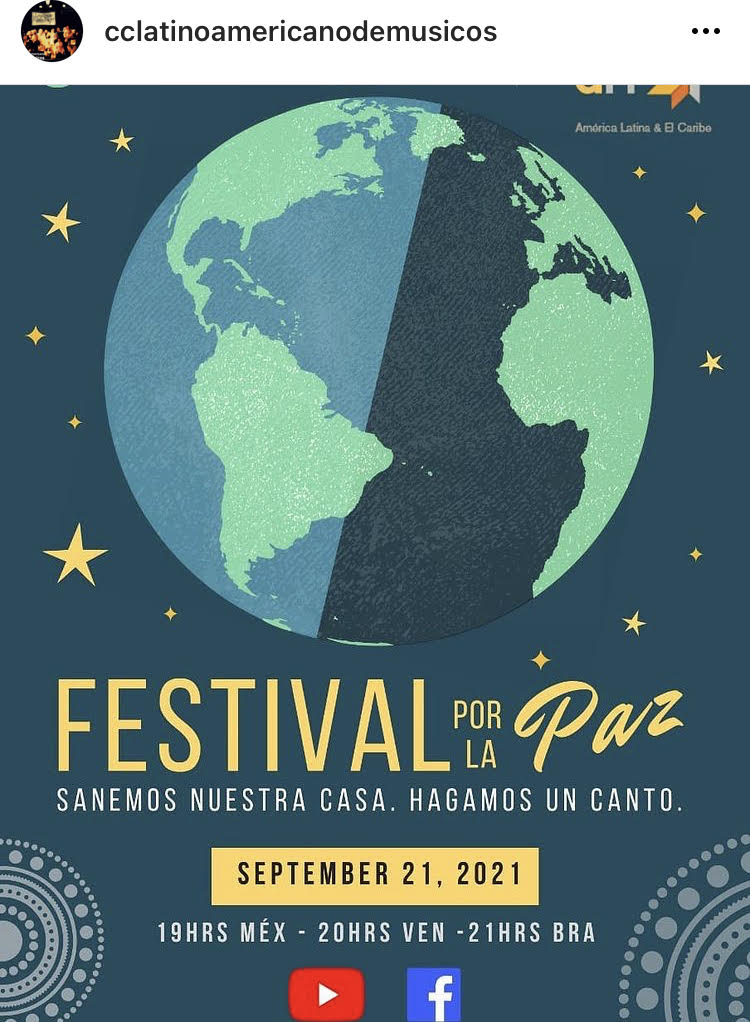 URI Cooperation Circle: Círculo Latinoamericano de Músicos
Location: São Paulo, Venezuela
The members of Círculo Latinoamericano de Músicos hosted a virtual reunion via Zoom. The desire of members is to expand the values of peace, union, love, and human rights through music.
---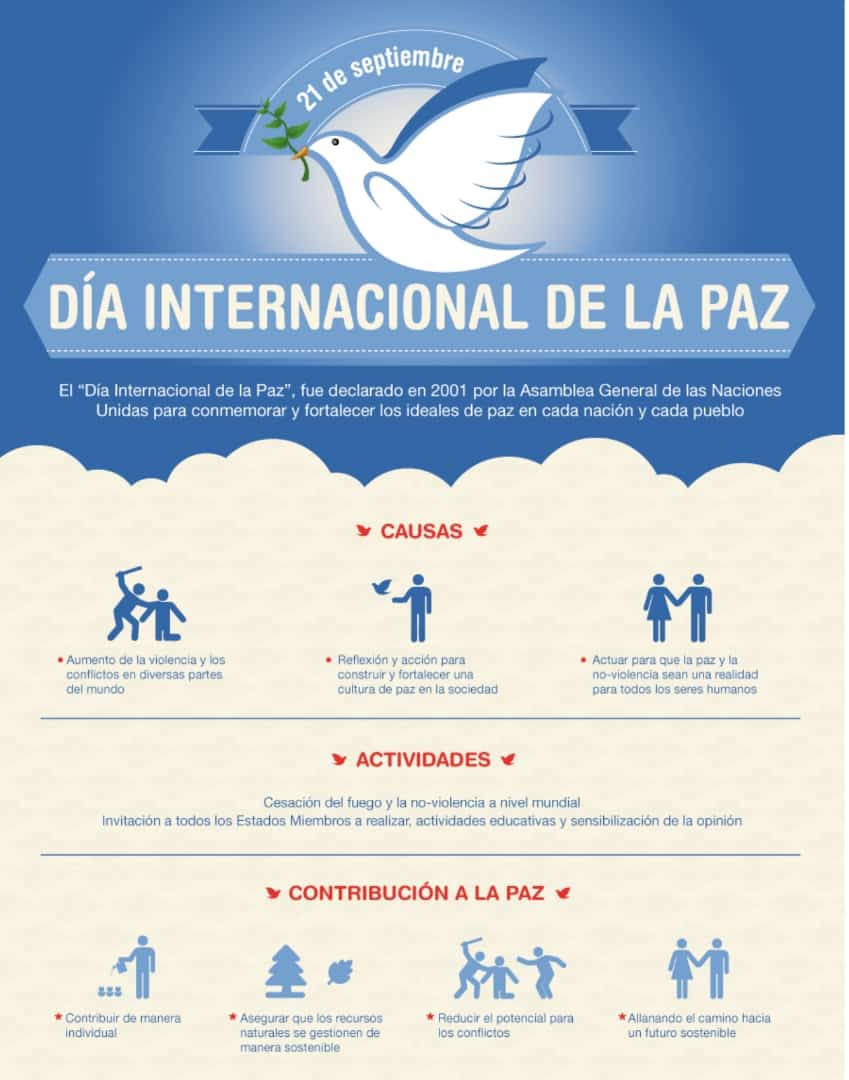 URI Cooperation Circle: Comunidad de Reflexión y Espiritualidad Ecológica - CREE
Location: Quito, Ecuador
Comunidad de Reflexión y Espiritualidad Ecológica (CREE), a URI member group from Ecuador, sends a message of peace for Peace Day 2021.
---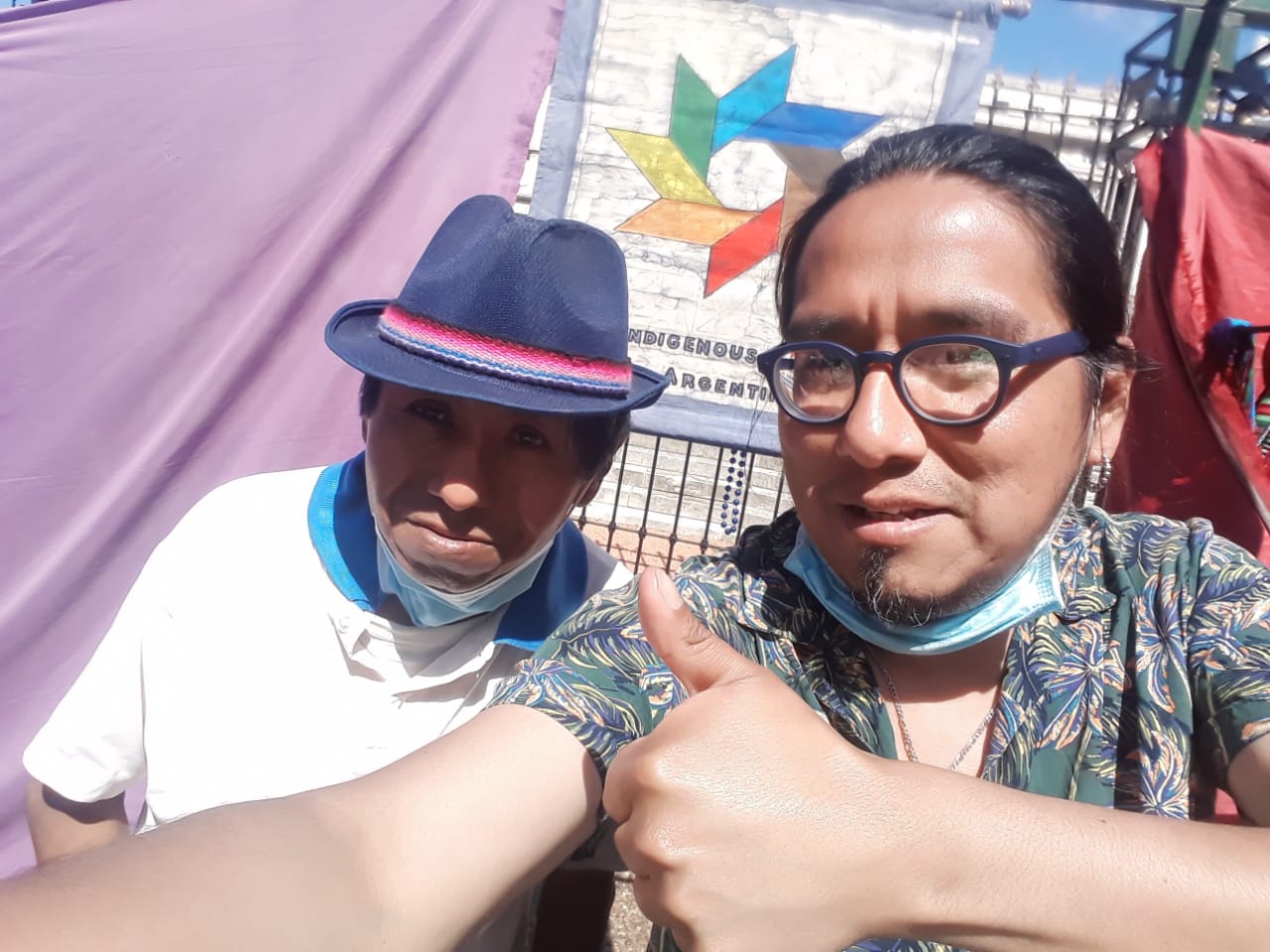 URI Cooperation Circle: Comunidad Cosmica
Location: Buenos Aires, Argentina
Comunidad Cosmica, a URI member group from Argentina, sends a message of peace for Peace Day 2021.
---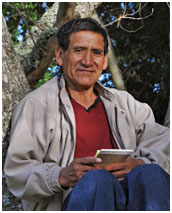 URI Cooperation Circle: Amaru CC
Location: Ayacucho, Perú
Sólo para informarle, que el día de ayer domingo 19/09/21, dedicamos dos horas de 8 a.m. á 10 a. m. para hablar sobre la importancia de la práctica inter religiosa, primero como C. C. después como URI, indicando que el día 21 de setiembre de cada año, se celebra el Día Internacional de la Paz Inter religiosa, declarado por las Naciones Unidas, en el que participamos más de 1200 Círculos de Cooperación de todo el mundo, con actividades diversas. Recibimos llamadas del público oyente, felicitándonos por el programa, porque estuvimos los tres: Un evangélico, una católica y de la cosmovisión indígena; por primera vez en la emisora, para resaltar la importancia del día Internacional de la Paz, martes 21 de setiembre. Invitamos al público oyente, a que ingresen a la página Web de URI, el día de mañana, para certificar lo que informamos. Pienso que también es una forma de celebrar.
Un fuerte abrazo.
Alejandrino
English translation:
Just to inform you, that yesterday, Sunday 09/19/21, we dedicated two hours from 8 a.m. to 10 a. m. to talk about the importance of inter-religious practice, first as CC then as URI, indicating that on September 21 of each year, the International Day of Inter-religious Peace is celebrated, declared by the United Nations, in which we participate more than 1200 Cooperation Circles around the world, with diverse activities. We received calls from the listening public, congratulating us on the program, because the three of us were there: An evangelical, a Catholic and from the indigenous worldview; for the first time on the station, to highlight the importance of the International Day of Peace, Tuesday, September 21. We invite the listening public to enter the URI website tomorrow to certify what we report. I think it is also a way to celebrate.
Hugs,
Alejandrino
---
THE MIDDLE EAST AND NORTH AFRICA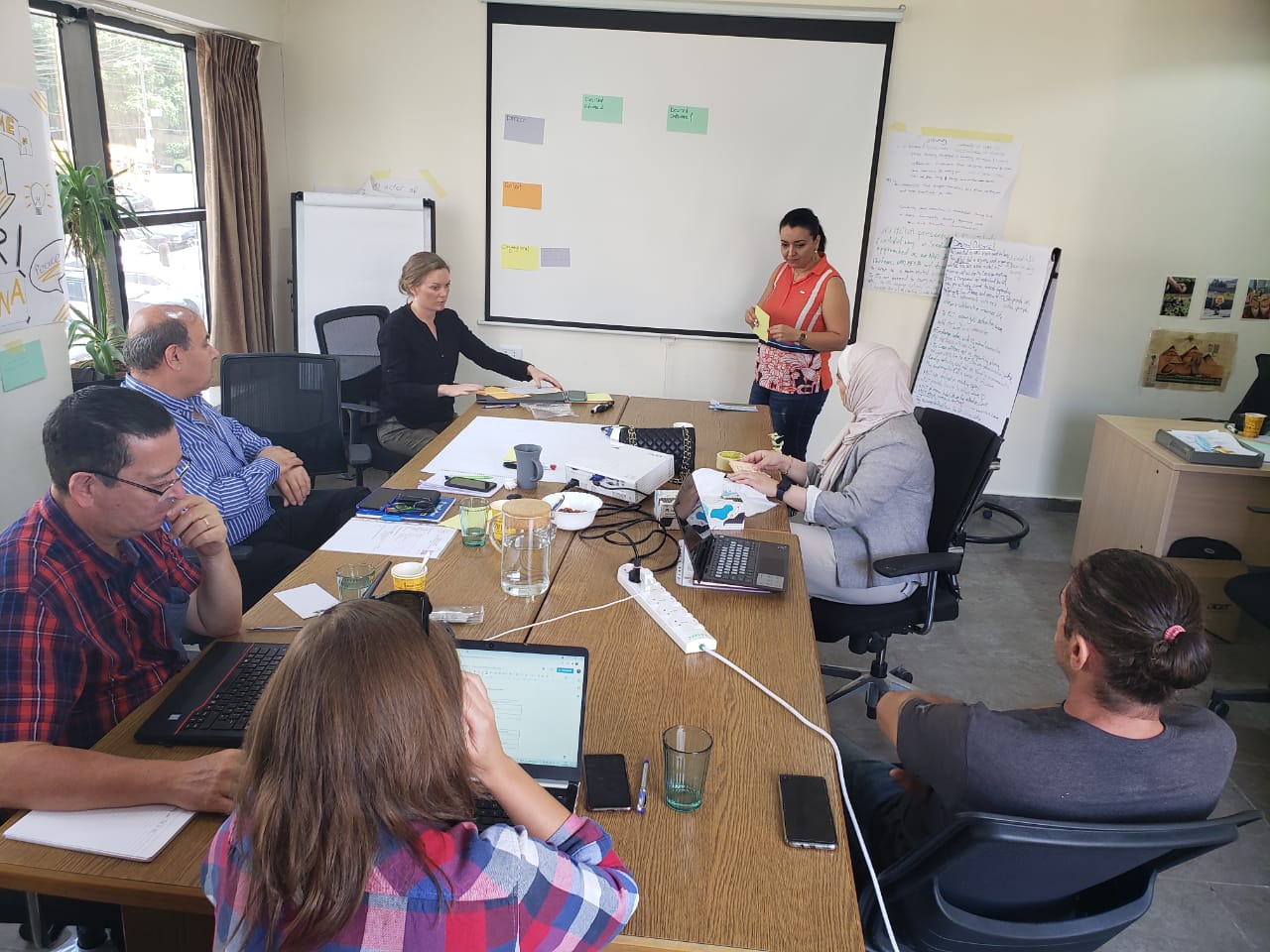 URI Regional Office: The Middle East and North Africa
AGIAMONDO-Germany (a strategic partner of URI Middle East and North Africa or MENA) conducted a two-day workshop on Conflict and Capacity Analysis for URI MENA on 15 &16 September, 2021.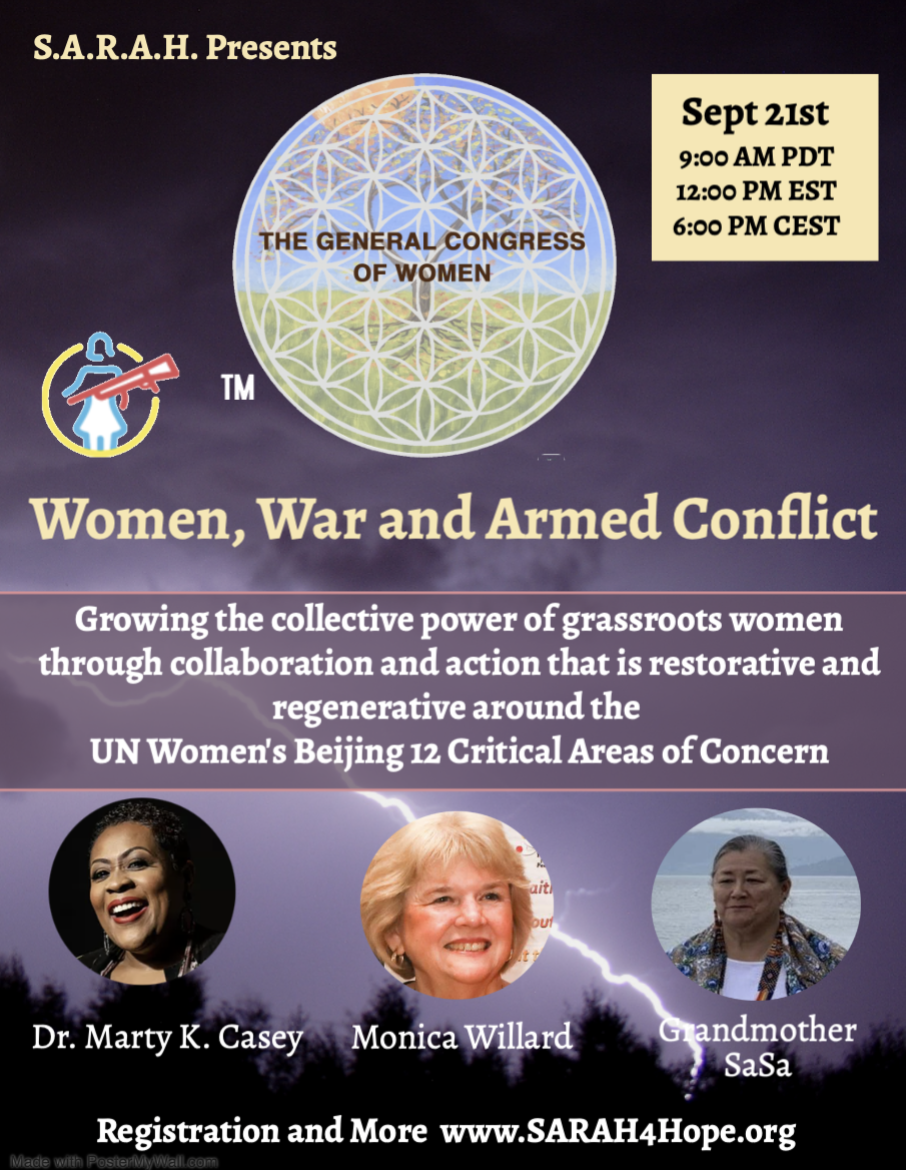 URI Cooperation Circle: S.A.R.A.H. Spiritual and Religious Alliance for Hope
Location: Vista, California, United States    
The General Congress of Women initiative of SARAH hosts a conversation on Women, War and Armed Conflict. Learn more about the General Congress of Women. Over 100 participants are expected.
---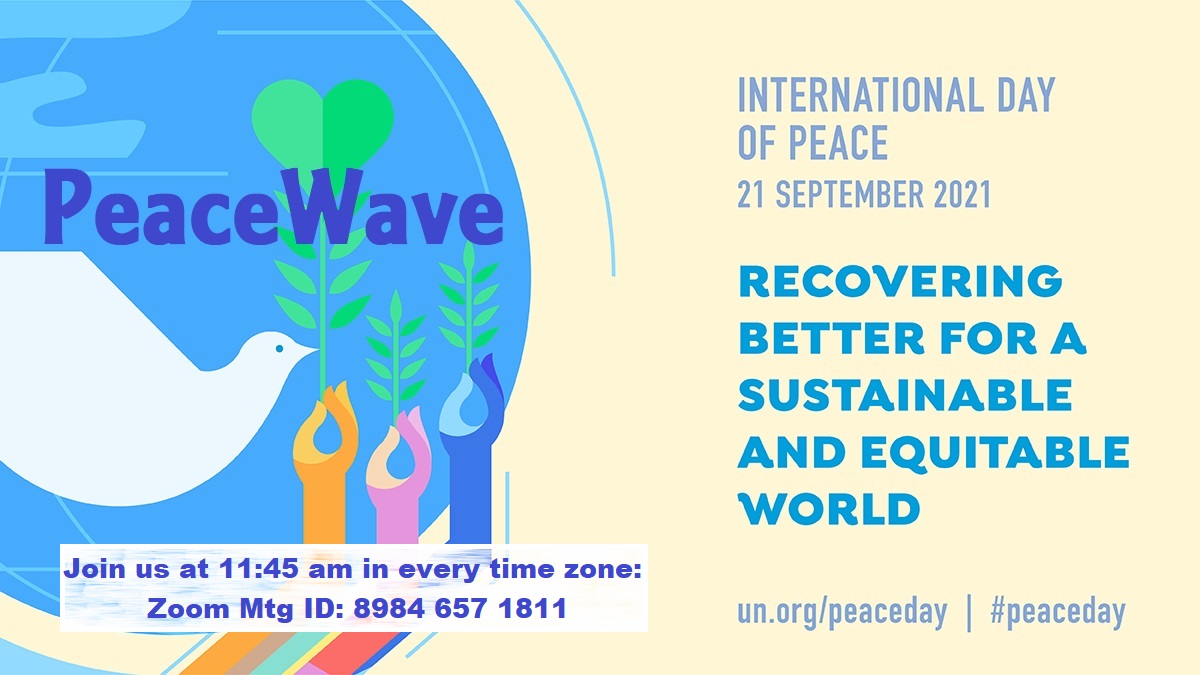 URI Cooperation Circle: United Religions Initiative at the United Nations
Location: Worldwide and Virtual
Join us in our Zoom room to add your prayers for peace to our global PeaceWave. Be a part of the Global Minute of Silence at 12 Noon in EVERY Time Zone. We will gather at 11:45am and offer our silent minute at 12 noon in every time zone, for 24 hours.
Our Opening Ceremony will be 7pm EDT on Monday September 20th prior to the first PeaceWave at 7:45pm EDT launching Fiji.
People of all ages are invited to participate in the International Day of Peace Global Minute of Silence on September 21 at 12 noon in every time zone. It will be hosted on Zoom in conjunction with international organizations, places of worship and people everywhere pausing in Silence at 12 noon local time. You can also send prayers for peace throughout the 24 hours on zoom. It will begin on at 12 noon in the Pacific at the International Date Line.
Join us in the Global Fire Ceremony Zoom Room (see details on the Facebook event page).
---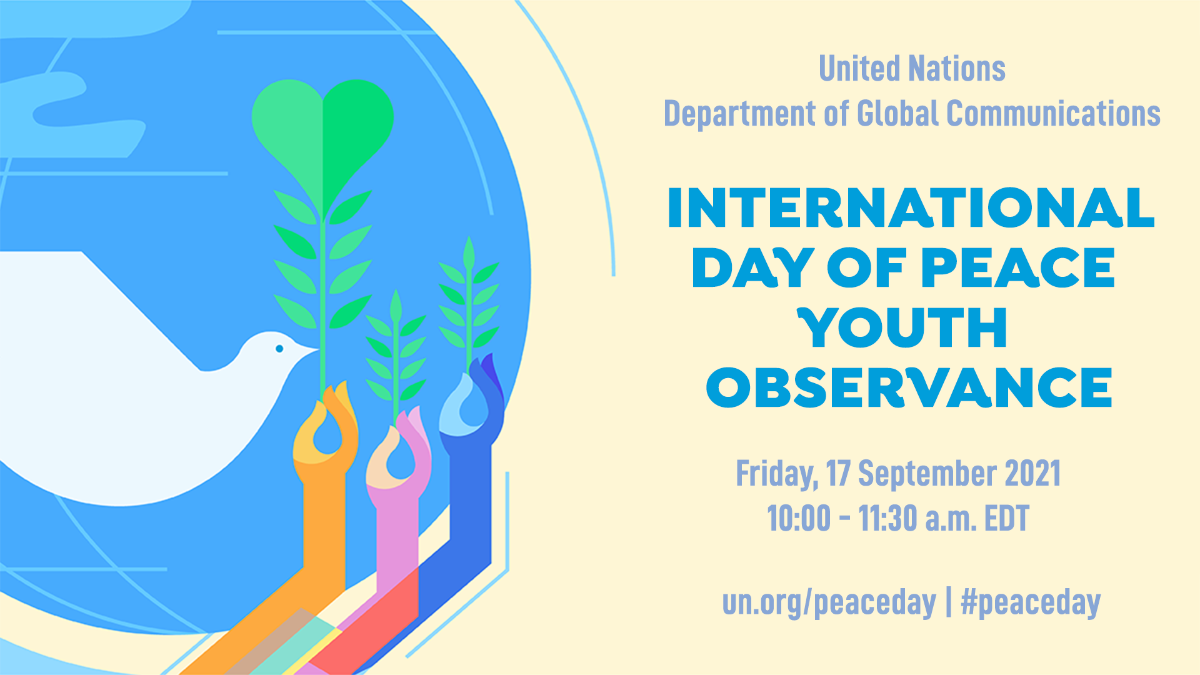 URI Cooperation Circle: United Religions Initiative at the United Nations
Location: UN Headquarters, New York, and virtual
Young members from URI Cooperation Circles will be participating in the 2021 International Day of Peace Youth Observance, organized by UN Department of Global Communications. UN Secretary-General António Guterres, Messengers of Peace and students from around the world will take part in this event on Sept 17, 10am EDT. See the UN website for details on how to watch on live TV. 
---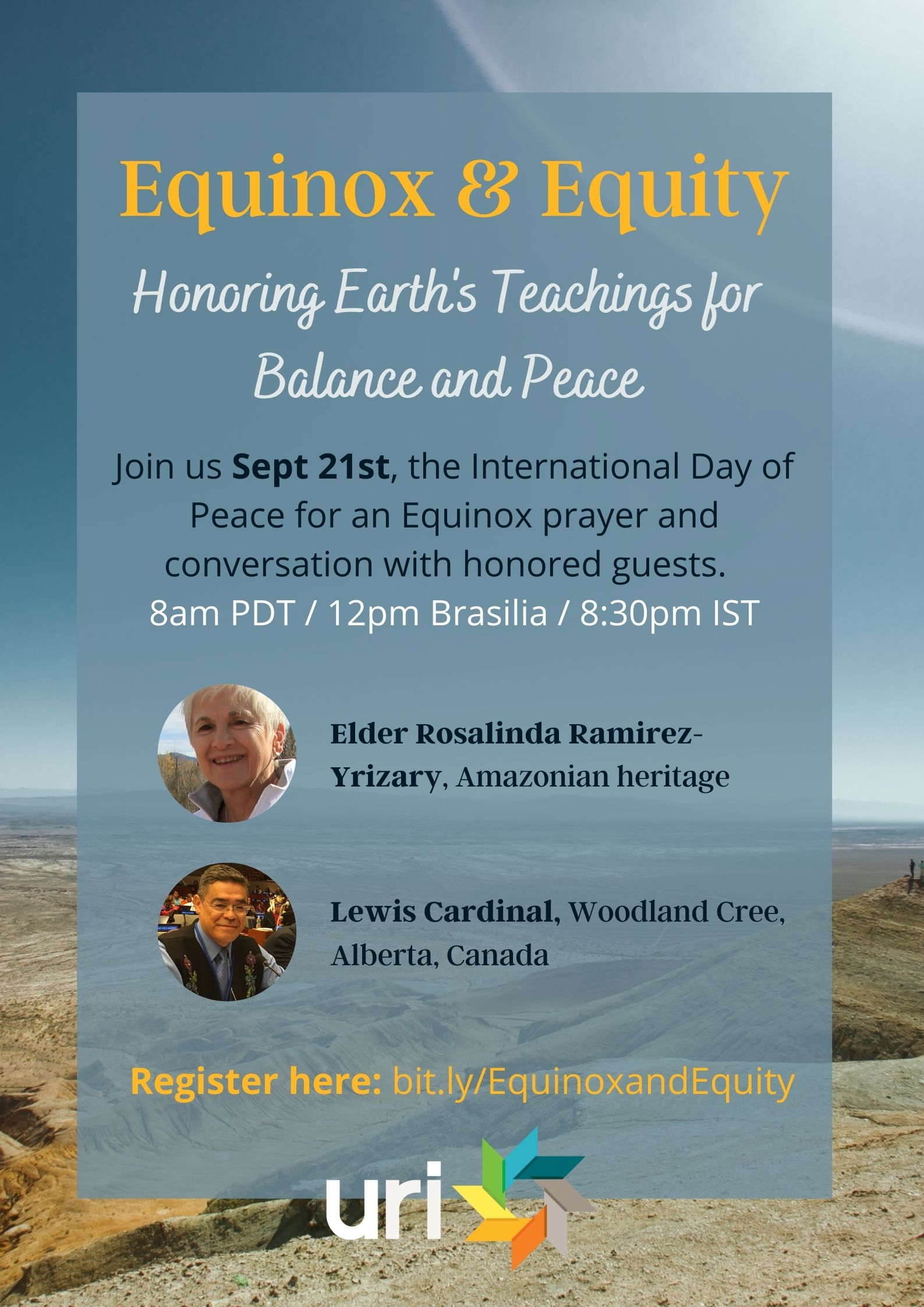 Participants: URI Environmental Network
Location: Virtual
This gathering, "Equinox and Equity: Honoring Earth's Teachings for Balance and Peace," will happen online and everyone from URI is invited to join the celebration and conversation!  The one-hour event will feature the voices of Indigenous people living in North and South America.  Prayers will be offered in this sacred time of Equinox. Together, we will reflect on Right Relationship with Earth and commit to restoration, healing and peace in our lives and where we live. About 30 participants are expected.
September 21 at 8am PDT / 12pm GMT3 / 5pm CEST / 8:30pm IST 
AURICELIA ARAPIUN is a young Indigenous leader. She lives in the Amazon-Region in the city of SANTARÉM, in the state of Pará. In front of the center of this city, there is the point where the rivers TAPAJÓS-AMAZONAS come together. Auricelia fights for the waters, for the forest, and for all Indigenous people.
---
Participants: URI Environmental Network
Location: Virtual
The URI Environmental Network unveils a new website that helps track the great work environmental action happening around the world, thanks to faith groups, interfaith collaboration, and Indigenous practice. This project is a result of the collaboration between URI, the Parliament of the World's Religions, the UN Environment Programme, and the Yale Forum on Religion and Ecology.
For Peace Day, all URI members and groups are encouraged to share their own actions to benefit the earth and the environment through this submission form to be added to the database. 
If you missed the live launch event on Zoom, you can watch the recording here.
---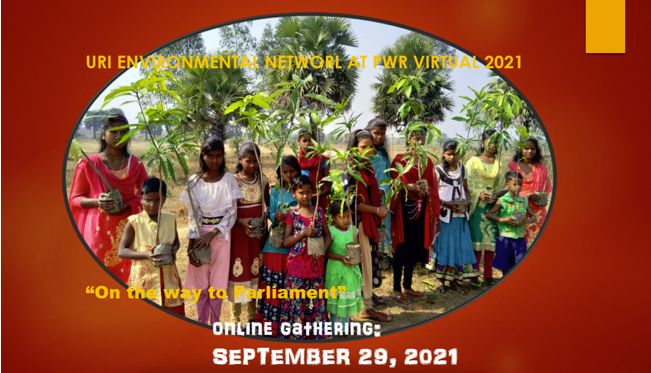 articipants: URI Environmental Network
Location: Virtual
Join voices from the Environmental Network CC on Wednesday, the 29th of September, to hear about the various ways URI CCs in many regions are taking action to restore and care for "The Living Environment." Then, in discussion together, let's explore ways we can grow these practices in our individual lives, in our communities, and across regions. This presentation will take place at the Parliament of the World's Religions in October.
---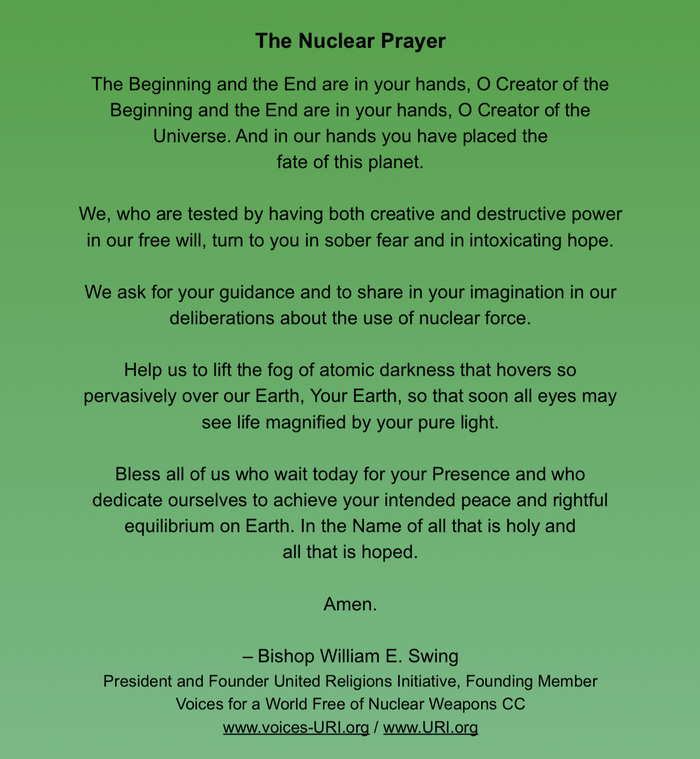 URI Cooperation Circle: Voices for a World Free of Nuclear Weapons
Location: Worldwide
Join people everywhere as the planet is embraced in prayers on Sept 21 in every time zone! Voices for a World Free of Nuclear Weapons invites you to add a special prayer/intention for peace to pray for the "fate of this planet" with the Nuclear Prayer. See more about this prayer, including videos, here.
---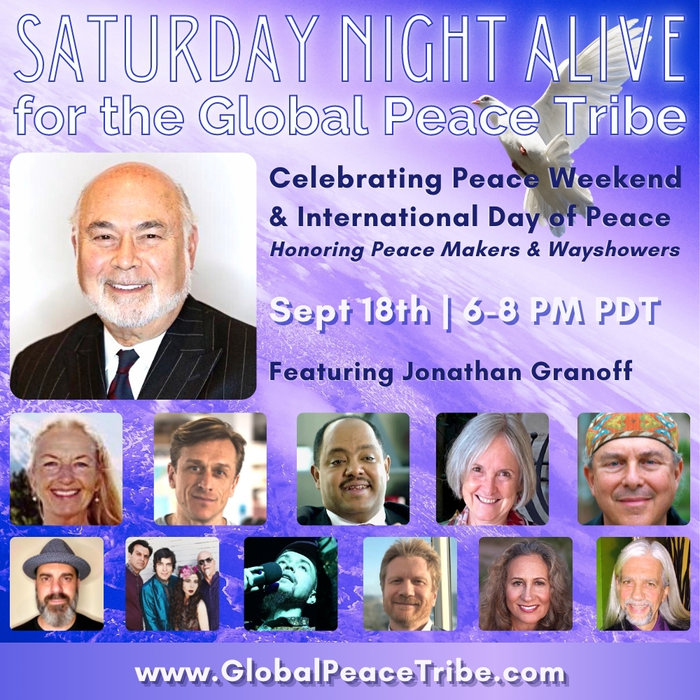 URI Cooperation Circle: Unity Earth
Location: Virtual
September 18, 6:00-8:00PM PDT. Celebrating Peace Weekend & International Day of Peace - Honoring Peace Makers and Wayshowers Featuring: Avon Mattison (Pathways to Peace), Jeremy Gilley (Peace One Day), Jonathan Granoff, Ambassador Mussie Hailu, Rev. Deborah Moldow, Ben Bowler, Opium Moon, Shabda Kahn & Tamam, Erik Rabasca - Light Warriors, Baba Israel. We invite anyone that is brand new to the show to use Promo Code: GLOBALPEACE Hosted by Guisti, Scott Catamas and Ben Bowler - Unity Earth. Register here.
---
URI Cooperation Circle: Voices for a World Free of Nuclear Weapons
Location: Virtual
International Peace Day Webinar: "Afghanistan, Pakistan, No First Use - We Must End All Nuclear Weapons" Sept.19, 2:30-4:00 pm. This event will feature Voices for a World Free of Nuclear Weapons CC member Ambassador Thomas Graham, Jr. (ret.) and Erin Hunt, ICAN & Mines Action Canada. 
Ambassador Thomas Graham, who served for three decades at the U.S. Arms Control and Disarmament Agency. He also served as President Clinton's special representative for arms control, non-proliferation, and disarmament; was integral to the success of the Nuclear Non-Proliferation Treaty; and led in the landmark CTBT - the Comprehensive Test Ban, which ended nuclear testing. Topics: What are the nuclear risks in the Asian Sub Continent today?  How do we deal with the Taliban?  What could trigger an Indo-Pakistani nuclear exchange? Register here.
---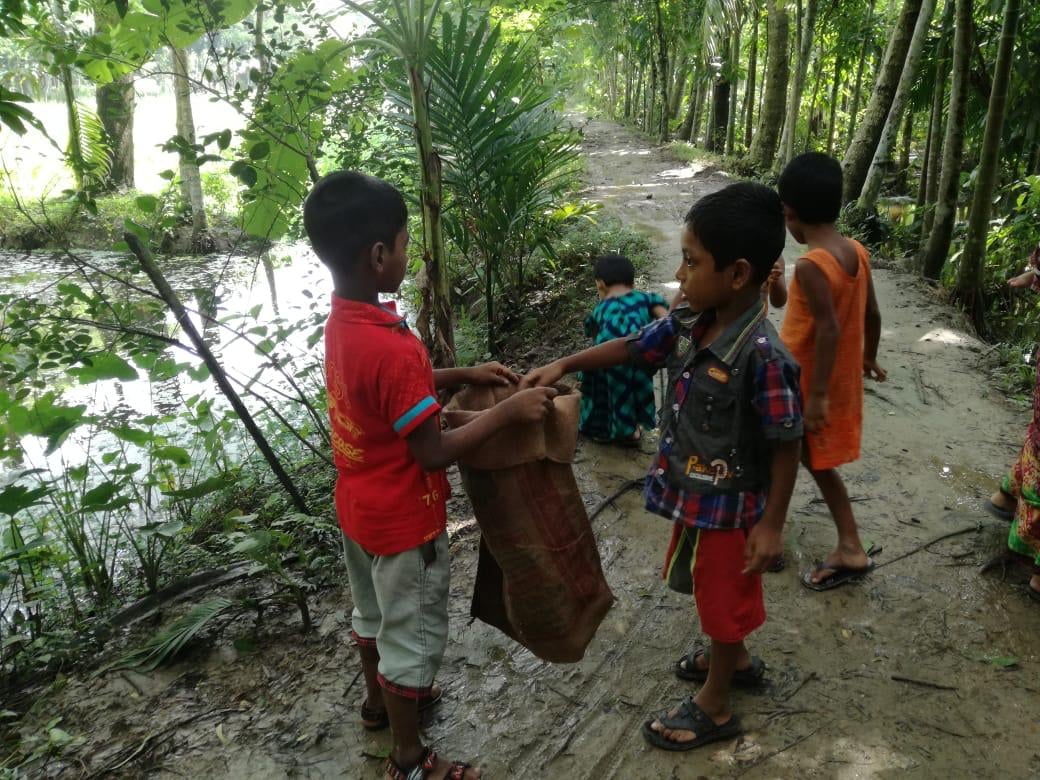 URI Cooperation Circle: Green Hope Foundation
Location: Toronto, Canada
#HappyInternationalDayofPeace! At #GreenHope we believe in achieving peace through ground level actions. Our amazing members conduct a cleanup to bring #peace & #happiness in their village. #PeaceDay (See the original Facebook post.)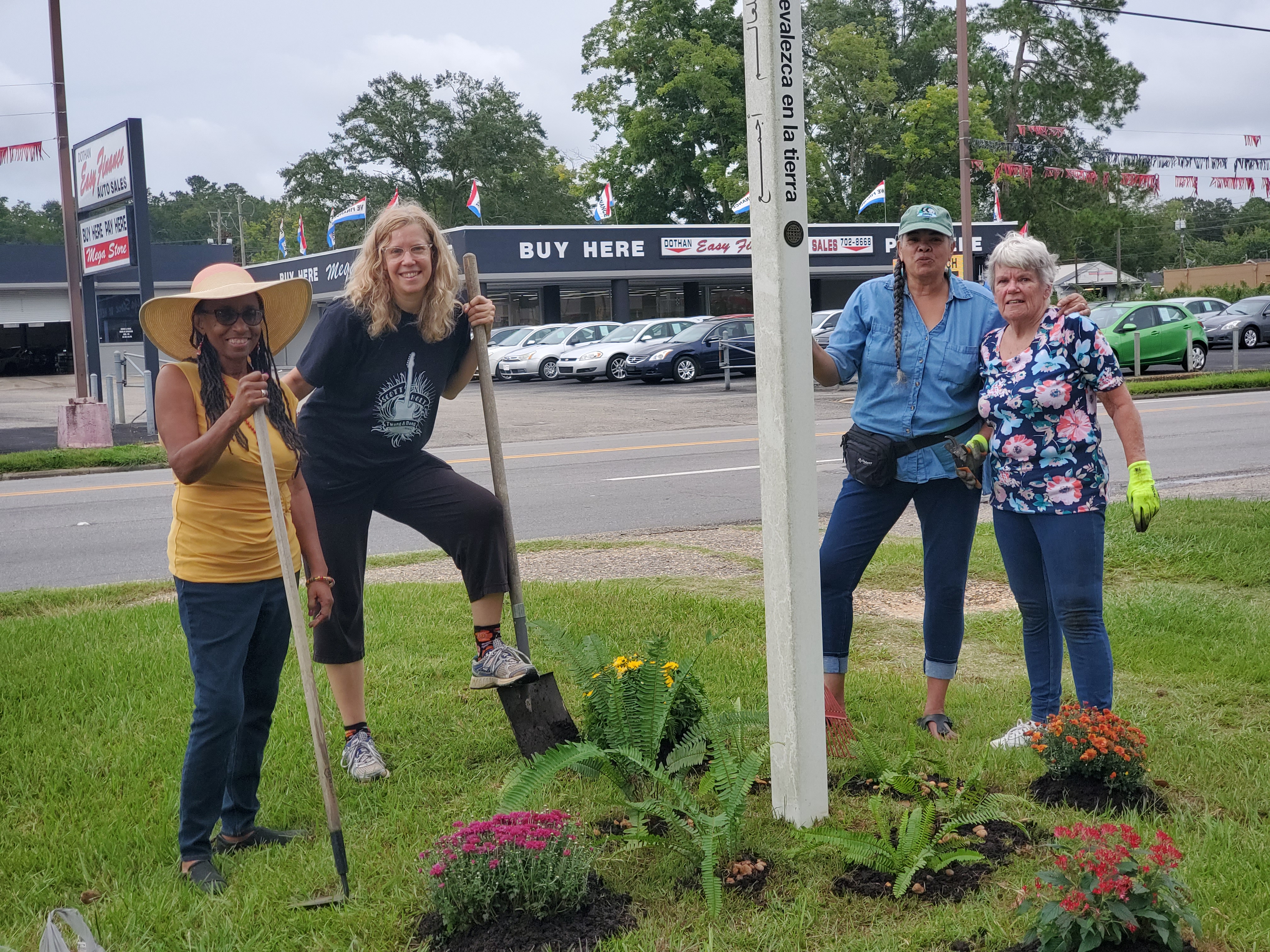 URI Cooperation Circles: Spiritual Enrichment Center - SEC Dothan CC (North America), Trail of Dreams World Peace Walk CC (URI Multiregion), 20 Million Women Strong (Multiregion)
Location: Alabama, United States
Our peace garden team has created a memorial garden around our peace pole and we invite people to plant a plant or place stones in the garden as they come to meditate. We will have our official opening on September 17th! 
---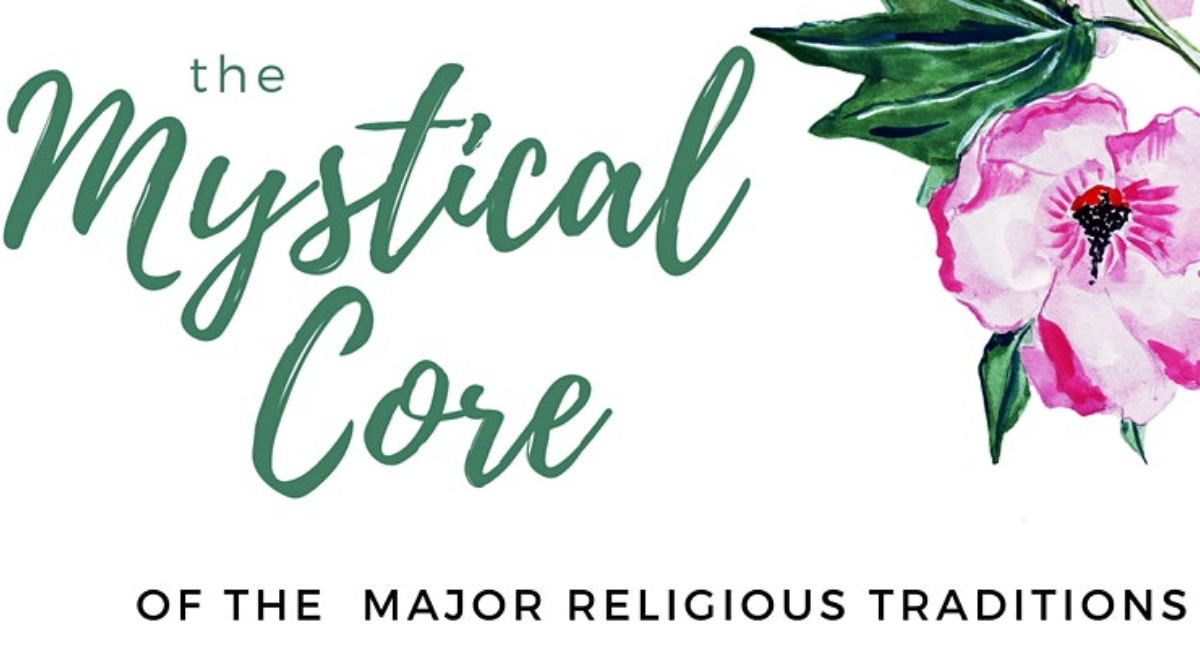 URI Cooperation Circle: The Interfaith Center at Miami University
Location: Oxford, OH, United States of America
The Mystical Core of the Major Religious Traditions
September 23 at 4:00pm PDT | 7:00pm EDT |10:00pm GMT
Is there a truth shared by all religions? Is it compatible with modern science? Can we verify this truth for ourselves? Although the world's great religious traditions provide a wonderful display of outer diversity, they also share an inner truth testified by their mystics. Moreover, this mystical truth is not a doctrine merely to be believed but can be directly realized in our own experience. In addition, it is possible to view this truth realized by the mystics and the truths of modern science as compatible ways of understanding the same underlying Reality.
---
URI Cooperation Circle: Women's Interfaith Network of the URI (WIN-URI)
Location: San Francisco, CA, United States of America
Sally Mahé, URI Senior Consultant and member of Women's Interfaith Network of the URI (WIN-URI), shares: The Greatest Work Just May Be in Silence.
She writes, "Whether we celebrate the UN International Day of Peace by ourselves, in a small group or a big gathering, let's set aside quiet time to hold peace in our hearts and make positive intentions for a world at peace. An amazing scientific study showed the impact of collective silent prayer."
---
SOUTHEAST ASIA AND THE PACIFIC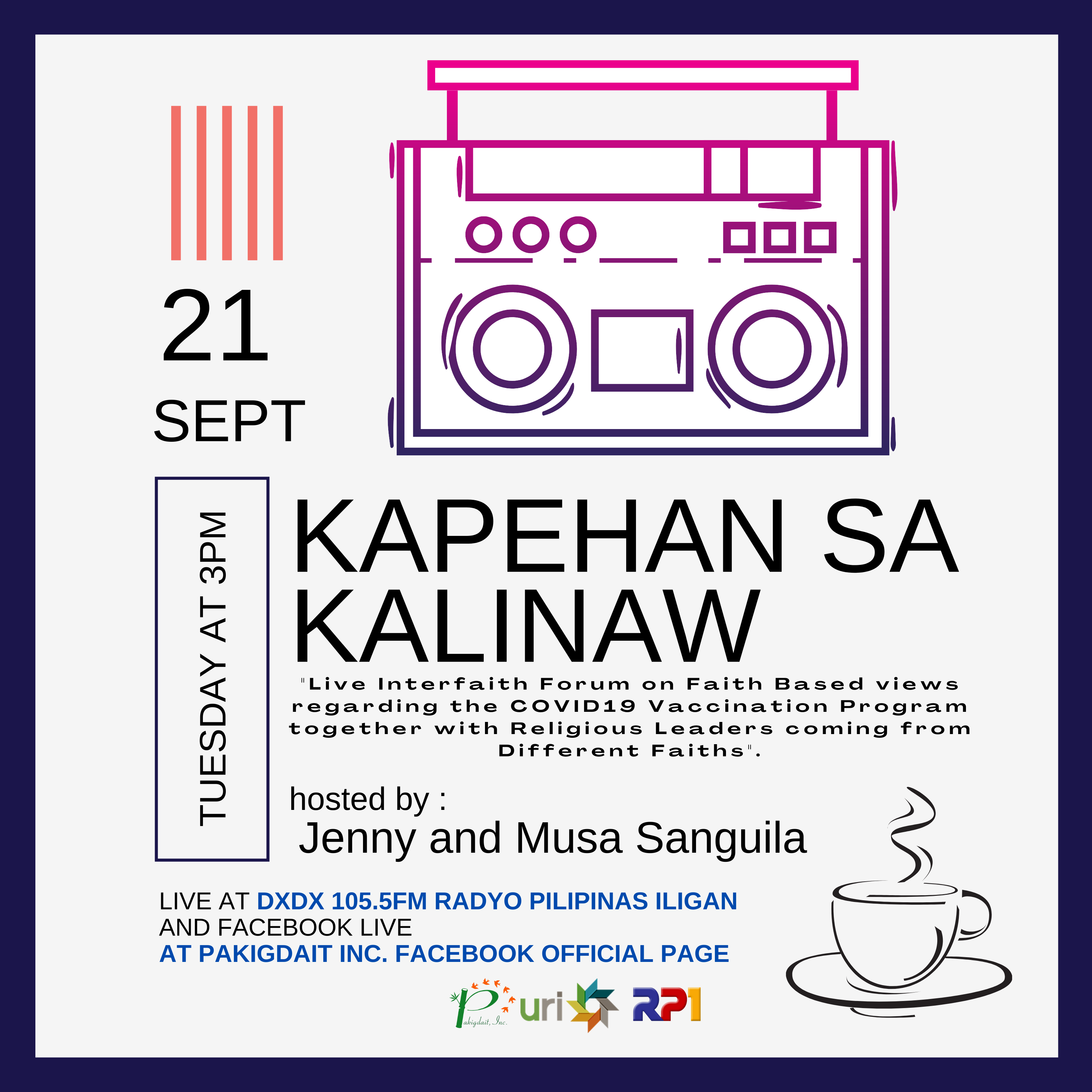 URI Cooperation Circle: Pakigdait Inc.
Location: The Philippines
In line with the Celebration of International day of Peace and  National Peace Consciousness Month 2021, Pakigdait Inc. and United Religions Initiative (URI) present a special edition of Sumpat O Kalilintad, Sumpay sa Kalinaw on "Kapehan sa Kalinaw" (Coffee for Peace).
"Live Interfaith Forum on Faith Based views regarding the COVID19 Vaccination Program together with Religious Leaders coming from Different Faiths." This coming September 21, 2021 (Tuesday) at 3pm, Hosted by: Jenny Sanguila and Musa Sanguila.
Live via Radio Broadcast at Radyo Pilipinas Iligan (RPI) DXDX 105.5FM and Facebook Live at Pakigdait Inc. Facebook Official Page.
Join us, and tell your Friends, Together we will witness this Meaningful Event.
Save the Date! 
Indeed "There is no other way to PEACE, PEACE is the only WAY" and this is the #pakigdaitway.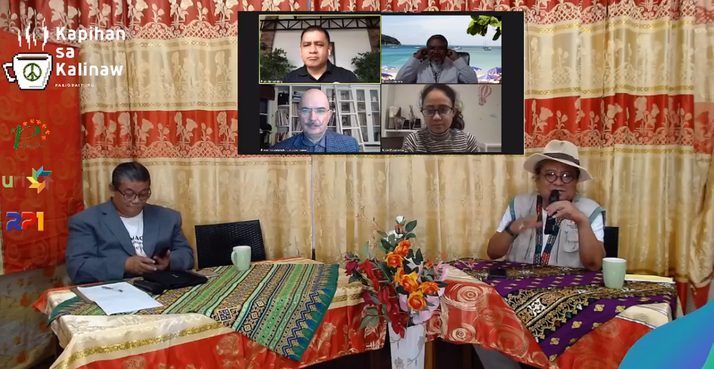 Update: 
On behalf of the Board of Interfaith Leaders, Staff, and Admin of Pakigdait Inc., we would like to express our warmest gratitude to everyone especially to our guests at Kapehan sa Kalinaw with Interfaith Leaders and Medical Experts as our contribution to this year celebration for the two meaningful celebrations of peace: the International Day of Peace and the National Peace Consciousness Month.
We strongly believe that we can achieve our goal if we give space for peace in our hearts through reflective dialogue towards each other to build a better generation and to heal as one.
The work for peace will never be finished, and peace is better shared with everyone. Stay tuned for future special episodes of Kapehan sa Kalinaw.
---
URI Regional Office: URI Australia
Location: Sellicks Beach, South Australia, Australia
For Peace Day 2021, we will meet with a peace building organisation in Japan and develop our networks and activities. There will be 6-10 participants.
Please join us for a Zoom meeting on 22nd September at 8pm AEST – 9.30pm. Tatsuru Nakayama from the GOI Peace Foundation in Japan will talk with us about his organization and the Annual Youth Peace Essay contest. He will also talk about a sister organization, May Peace Prevail on Earth, and the relationship they have with URI.
---
URI Cooperation Circle: Cultural Infusion
Location: Collingwood, Victoria, Australia
Peter Mousaferiadis is the CEO of Cultural Infusion, a URI Cooperation Circle based in Australia. He shares this message for the International Day of Peace:
MY MESSAGE for INTERNATIONAL DAY of PEACE
With my hand on my heart, I am sharing my thoughts with all of you. These are thoughts shaped by the past 18 months.

I declare upfront, I don't always have the answer to our problems. The more I know, the more I am drawn to nothingness.

Our fractured societies have presented a multidimensional kaleidoscopic array of perspectives which makes it impossible for any individual to understand the world in its entirety.

I accept my wrongs and accept being called out if there are alternative viewpoints that are more valid than mine. I listen with intent. Admitting I don't know and admitting I am wrong continues to liberate me from all attachments. We are mere transient beings.

The pandemic in Australia has highlighted how as a nation we have not yet been able to reflect and come to terms with our wrongs. Without deep reflection and acknowledgment, we will never be able to understand our communities in their entirety. We will struggle to move forward.

The rigidity of mindset we continue to witness is indicative of a psyche of a nation that is in a deep state of denial. This denial has in turn manifested itself in projecting our fears on vulnerable members of our community who continue to become disproportionately affected by the times we are living in.

A psyche that is yet to come to terms with its past is brittle. This psychological constitution finds criticism and diversity of thought too threatening and shattering for the ego to tolerate. Rigidity is not a sign of strength. In actual fact, it is a sign of weakness. Caring, love and peace is the only way to open the heart of the weak and frightened.

Division and distrust are at their highest in this day and age.

This is the moment we need to bring out the best humanity has to offer. We can be hard on the issues but in the process never forget to maintain extraordinary kindness towards each other.

Be kind.

Find someone unlike yourself. Be open to all perspectives. It will bring you closer to the center.

Putting aside our political voices, we need to rise, come together in solidarity and in a peaceful voice and send a message to those that perpetrate and perpertuate inequity and iniquity.

It's not okay. We need to listen to the people.

We need to send a message to all that violence is not the way. Violence only perpetuates the cycle of violence.

Today is International Day of Peace, please spare a thought and offer a moment of silence for those deeply affected by these times.

Divided We Fall, United We Stand, Diversified We Grow.

May peace prevail. 
Cooperation Circles Involved